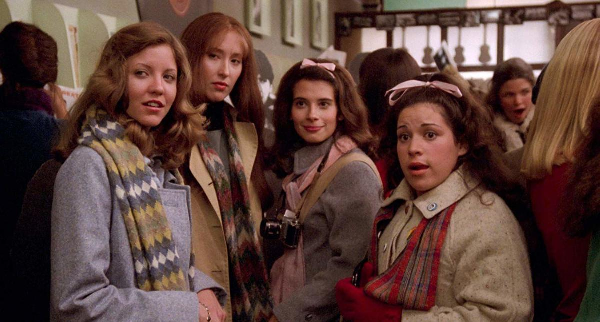 RATING:

(3 STARS)
Robert Zemeckis films are a little like those of Steven Soderbergh in the sense that he's a director who seems to be interested in a lot of different themes and applications of his medium. He'll swing from Cast Away to The Polar Express without blinking an eye and later in the opposite direction from A Christmas Carol to Flight. He'll also bother making whatever Welcome to Marwen was supposed to be. But in the absence of a unifying theory of his filmography (which I'll nonetheless attempt to discover as I cover the entire thing one movie at a time, just as I did earlier this year during my series on Tony Scott movies) there's one thing that seemingly binds them all – a dogged dedication to entertainment.
That might not sound like much for a filmmaker, but for something as simple as that to, more than anything else, define one's career – and especially a career as notable as Zemeckis' – is strange and oddly intimidating. I feel a certain need to identify something more than that here. My inability to over the course of the Zemeckis films I've seen to date – roughly 75 percent – probably makes me underrate the guy. I was not overly enthusiastic when he was selected as the next subject for the Blank Check podcast series, which is the inspiration for this series of blog posts, but my mind is clear, my heart is open, and I'm ready to be entertained, Bobby.
To that end, his first film, I Wanna Hold Your Hand, really charmed me. Released in 1978 with little fanfare a few dollars behind it, it seemed to be lost to time (at least from where I sat) until the Criterion Collection put out a new special edition Blu-Ray about a year or so ago. Still, I wasn't clamoring to catch up with it until fate intervened, and here I am really grateful that I did.
The film chronicles the, well, fanatic attempts by four New Jersey teenagers to acquire tickets to The Ed Sullivan Show on February 9, 1964 – the night The Beatles made their live American television debut. Pam (Nancy Allen) is arguably the most reluctant of the group. She's engaged and about to elope, and she doesn't think her soon-to-be husband will think much of her chasing after some long-haired British pop stars. Grace (Theresa Saldana) is an aspiring journalist who wants to capture exclusive photos of the Fab Four. Rosie (Wendie Jo Sperber) is the most energetic in her Beatles fandom and will be able to earn her tickets easily by answering a Beatles trivia question on the local radio station – as long as she can get through. Finally, there's Janis (Susan Kendall Newman), who hates The Beatles and everything they represent. She wants to go to The Ed Sullivan Show to protest them and take a stand for more meaningful music.
Over the course of 24 hours, they come together and drift apart. They meet up with men of all different ages – some of whom will assist them with their respective efforts, while others will hinder them. They all descend on The Beatles' hotel and try to sneak their way around its wildly crowded grounds before doing their damnedest to make it to Studio 50 in New York City by the time "All My Loving" begins.
As the film was getting going, I found myself exhausted by it. I love The Beatles. I appreciate Beatlemania and really like the idea of using real historical events as a backdrop to probe fictional characters who are shaped by them. This film doesn't really go there. Its characters are much more one-dimensional than I hoped they might be, and they shout – a lot. It's something I call "New Girl syndrome," named of course for the Zooey Deschanel sitcom, where something is funny and charming and enjoyable but so loud that it wears me down. That was the first half of I Wanna Hold Your Hand.
As the film went on, it wore me down in a good way. I had really hardened to it, but I got swept up in the girls' hijinks the closer they got to Ed Sullivan and their heroes. Some of their storylines struck me as more effective than others. Nancy Allen is great in the film, and hers is definitely the film's most dramatic material (but not without some giant laughs). I also really appreciated Susan Kendall Newman and her arc with a young boy whose dad wants him to look like a Marine instead of a British pop star.
Zemeckis also has a great eye for where to place and how to move his camera. His attempts to keep The Beatles out of frame (for obvious reasons) are humorous, and the film's climactic scene is a thing to behold. It's work that's far better than 95 percent of first films, and despite this film's financial disappointment, it's not hard to see why he was given another shot (and another after that). Despite my initial reservations, I Wanna Hold Your Hand is a film I both liked and admired quite a bit, and I'm psyched to find out what other hidden gems or rediscoveries might pop up over the course of this marathon.