Posted on January 26, 2015 By John Gilpatrick Lists



It's hard to imagine we're five years removed from the myriad "Best Movies of the Decade" posts of 2009. That was fun, and each intervening year since has produced more than enough titles worthy of appearing on such lists.
Of course, most of those titles won't eventually make it when we get to the end of this decade. If we're lucky, this year and each one that follows through 2019 will be the best year that cinema has ever seen, respectively. So since that's definitely happening, it's imperative we celebrate the best that 2010-2014 had to offer cinematically. I ask you: What are the best movies of the decade so far?
A few notes before I get started. I sort of throw away individual yearly top 10 or 20 lists, particularly when it comes to the order I ranked them at that time. One's relationship to a film changes over time. Titles you'll see below like Margin Call or Like Someone in Love didn't factor much into their respective year's top tens, but subsequent viewings have showed me how wrong I was. Same for films I liked a lot in the moment that lost something over the years—Django Unchained, for instance, which didn't crack my top 50, despite coming in at #5 on my best movies of 2012 list in December of that year.
As far as each individual year goes, 2011 and 2013 are the class of the decade so far. The former is represented a lot near the top of this list, while the latter holds down the top two spots and has the most titles overall. On the other end of that spectrum is 2014, which only has six movies on the list, but I have harder time placing films that are fresh in mind my alongside ones I've had time to revisit and think about. Ask me again next year at this time, and I might say 2014 was as good as 2013.
The films I've watched the most over these five years are probably The Social Network, Inside Llewyn Davis, Nebraska, Frances Ha, and Moneyball—all super watchable, entertaining, and masterfully constructed. And the inverse: 19 films I've only watched once for one reason (they're new) or another (I'm never watching How to Die in Oregon again…ever).
Some other interesting tidbits:
Five filmmakers directed more than one title on the list: David Fincher, Abbas Kiarostami, Jeff Nichols, Christopher Nolan, and Martin Scorsese. None of them has more than two, however.
Just four documentaries on the list, despite my affinity for non-fiction filmmaking. Meanwhile, eight titles are foreign-language films, and only one is animated.
Actors who appear on the list multiple times include: Leonardo DiCaprio, Matthew McConaughey, Michelle Williams, Michael Shannon, Marion Cotillard, James Franco, Owen Wilson, Brad Pitt, among others, I'm sure. (It'd be too difficult to run down the whole list.)
Finally, I'd like to award a film MVP of the last five years—someone who helped define the last half-decade in filmmaking. Obviously, a few ways to go with this, but I went with an actor. This person appears in, and really owns four of the titles on this list, but that only scratches the surface of what she's done over these five years. After bursting onto the scene in 2011, Jessica Chastain has become arguably the best actress of her generation. Consider this: almost no one knew who this woman was when the calendar turned from 2009 to 2010. As it turned from 2014 to 2015, however, she had amassed a body of work so impressive (The Tree of Life, The Help, Take Shelter, Lawless, Zero Dark Thirty, A Most Violent Year, Interstellar) that she could more or less work with any director she wants. That's pretty damn cool.
Now, the list: I present the 50 best movies of the decade so far.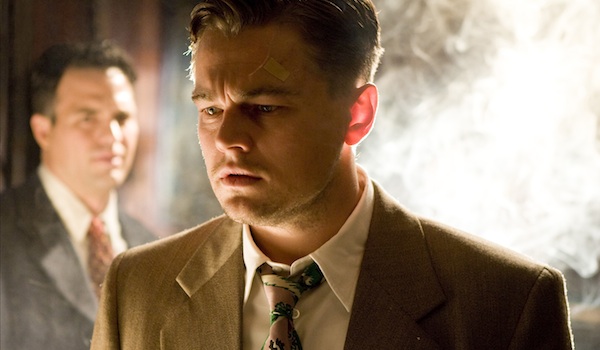 50.) Shutter Island
"[Scorsese] uses every aspect of the production to create a sense of intense uncertainty. The story is packed with ambiguity, which makes it very difficult to determine exactly what's going on. You'll leave the theater scratching your head, but it's unlikely you'll be able to stop thinking about it for days." (Click here for my full Shutter Island review.)

*****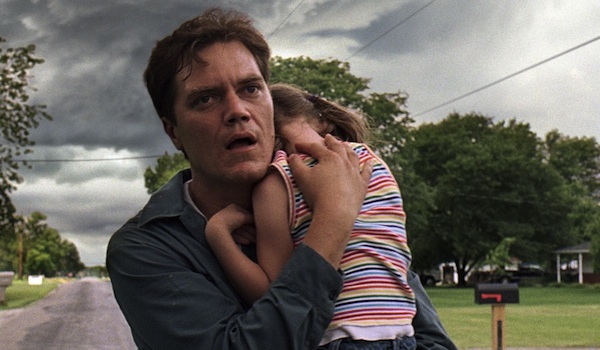 49.) Take Shelter
"This is an incredibly timely film that tackles issues of fear and the potential loss of the American dream. At the same time, it's a chilling examination of a man losing his grip with reality in some unexpected and somewhat bizarre ways." (Click here for my full Take Shelter review.)

*****



48.) Seven Psychopaths
"[Director Martin] McDonagh's In Bruges was merely a warm-up act for the violent zaniness that is his sophomore directorial effort. If you were a fan of that film, you'll love this one. I wasn't, but I still found Seven Psychopaths to be pretty kick-ass." (Click here for my full Seven Psychopaths review.)

*****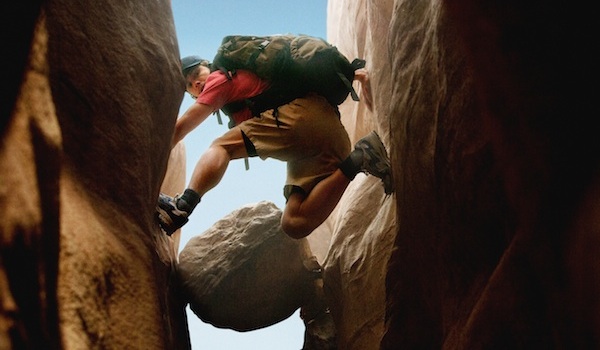 47.) 127 Hours
"It's difficult to sit through, but [director Danny] Boyle gives it the magic touch and turns this dark, disturbing story into something that's ultimately hopeful and inspiring." (Click here for my full 127 Hours review.)

*****



46.) Cloud Atlas
Most three hours movies are an hour too long. This one flies by like you wouldn't believe. Some portions are stronger than others, but the cast is game, and it's just so nice to have the Wachowskis back.

*****



45.) Gone Girl
"This collection of psychos ranks among [director David] Fincher's most memorable, and perhaps because of that, Gone Girl ranks among the directors better films." (Click here for my full Gone Girl review.)

*****



44.) Before Midnight
Filmed all at once (how novel!), Richard Linklater's latest edition of the Before series is much more melancholy than its predecessors, but it's brutal honesty is unparalleled by almost any other film on this list.

*****



43.) Drinking Buddies
"An observational comedy best observed by the late 20s, early 30s craft brew crowd, Drinking Buddies represents mumblecore master director Joe Swanberg's first baby step toward higher-profile filmmaking." (Click here for my full Drinking Buddies review.)

*****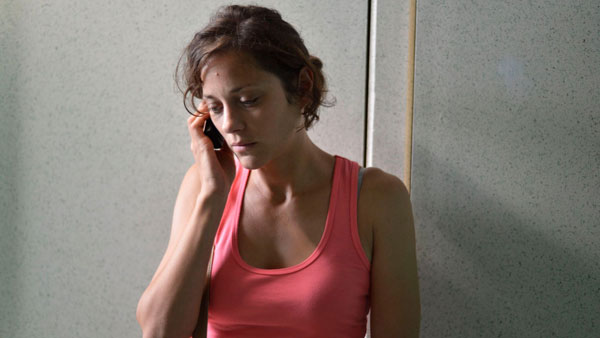 42.) Two Days, One Night
"Anchored by a phenomenal turn by the great Marion Cotillard, it's the [Dardenne] brothers' answer to 12 Angry Men—a desperate plea for morality that extends itself over 90 emotionally gripping minutes." (Click here for my full Two Days, One Night review.)

*****



41.) Point and Shoot
The best documentary of 2014 chronicles one man's "crash course in masculinity." But Matthew Vandyke's trip across the Middle East and North Africa is only the tip of the iceberg. Point and Shoot tells a wild story and gives all its many layers their fair shake.

*****



40.) Life of Pi
"Both the visualization of this journey and its actual substance will, on multiple occasions, take your breath away." (Click here for my full Life of Pi review.)

*****



39.) Spring Breakers
"It's clear from the start that [director Harmony] Korine is either onto something or a total perv. And not long after you (finally) become certain it's the former, you actually start to feel something for these decidedly repulsive individuals." (Click here for my full Spring Breakers review.)

*****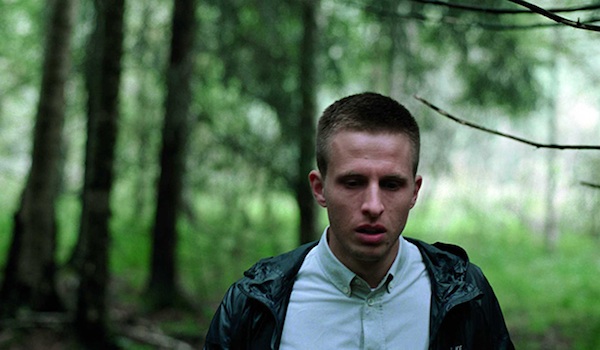 38.) Oslo, August 31st
"The film is straightforward and subtle, and though it clocks in at under two hours, it feels longer. [Director Joachim] Trier lets his camera linger on moments, encounters, and conversations longer than one might expect, but it's all done to develop both a connection with [the film's lead character] and this sense of somber uneasiness that, more than anything else, propels the film forward." (Click here for my full Oslo, August 31st review.)

*****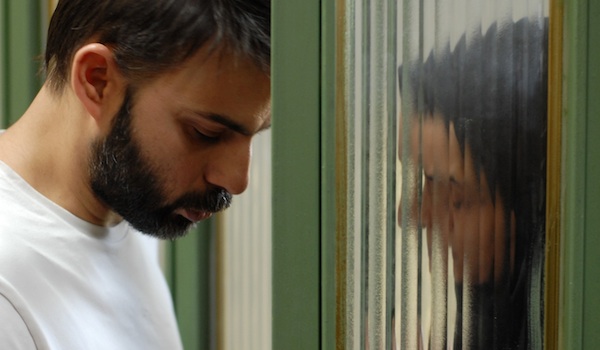 37.) A Separation
"The film touches on a number of potentially melodramatic issues with real clarity and poise. Long after the credits have rolled, I still have hard time comprehending how writer/director Asghar Farhadi managed to fit so much into just two hours." (Click here for my full A Separation review.)

*****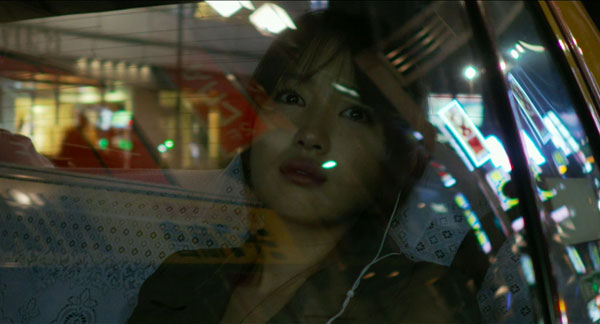 36.) Like Someone in Love
Abbas Kiarostami directed two brilliant movies that walk a fine line between two possible realities. This one is subtler than Certified Copy, and arguably a little less emotionally powerful, but it's exquisite in its composition and deserves all the acclaim in the world.

*****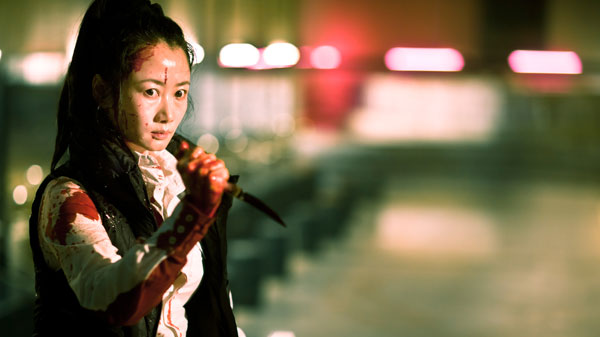 35.) A Touch of Sin
Chinese director Jia Zhangke takes a blunt knife to his home country's throat and presents this omnibus (of sorts) film that covers four stories of greed, crime, and corruption. It can be brutal, but it's also rather accessible and undeniably powerful.

*****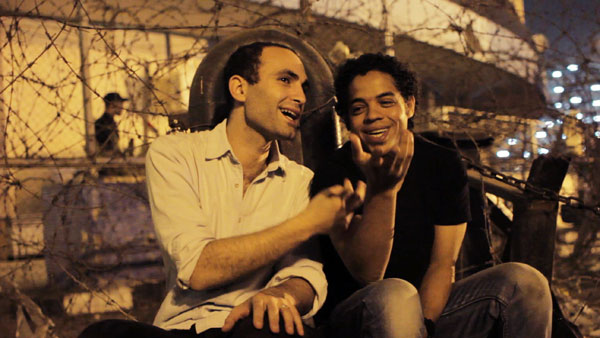 34.) The Square
An extremely personal, absolutely essential piece of you-are-there filmmaking—not to mention the definitive portrait so far of the most important democratic movement of this millennium.

*****

33.) Nebraska
"There's an edge (a dull edge, but an edge nonetheless) that holds the viewer at arm's length—until it relents and you give it a warm embrace. It took me a bit to really get into Nebraska, but when I fell for it, I fell hard." (Click here for my full Nebraska review.)

*****



32.) Inception
"[Director Christopher Nolan creates] an absolutely wild world in which anything is possible and everything is believable. It's a world where dreams and reality are interchangeable, where the most dangerous and most valuable commodities are ideas, and where your past, your secrets, your mistakes can follow you no matter how hard you try to escape." (Click here for my full Inception review.)

*****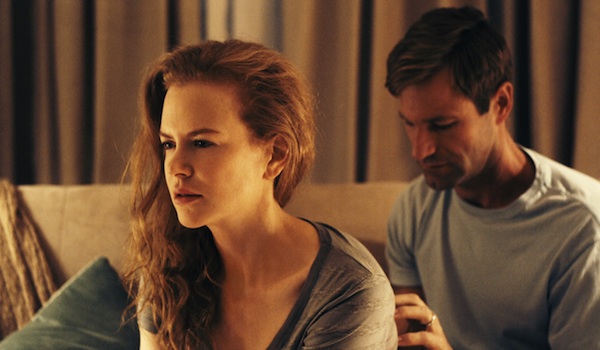 31.) Rabbit Hole
"John Cameron Mitchell's Rabbit Hole takes you to an emotional place no man or woman ever wants to go, but it does so with such unflinching honesty that it's hard not to admire it." (Click here for my full Rabbit Hole review.)

*****



30.) Margaret
"I'd like to hug [director Kenneth] Lonergan and all those involved for risking so much to create something this profoundly human." (Click here for my full Margaret review.)

*****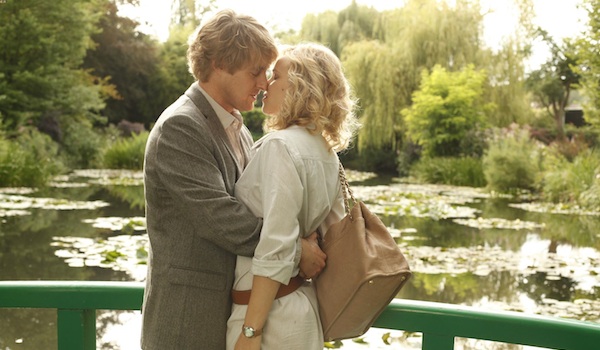 29.) Midnight in Paris
"This is top-tier Woody Allen. Personally, none of his films will ever top Crimes and Misdemeanors, but as far as his comedic efforts go, this up is right up there with Annie Hall and Zelig, among others." (Click here for my full Midnight in Paris review.)

*****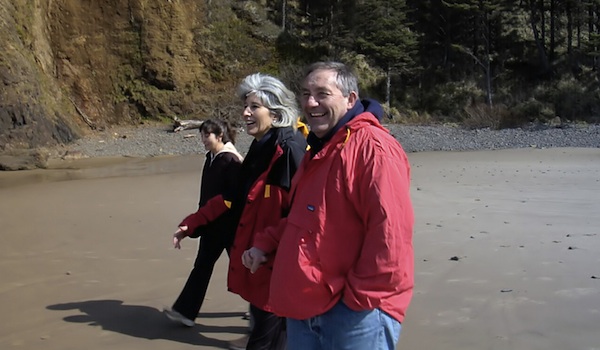 28.) How to Die in Oregon
"Ultimately, the strength of the film is your emotional connection with the individuals shown" (Click here for my full How to Die in Oregon review.)

*****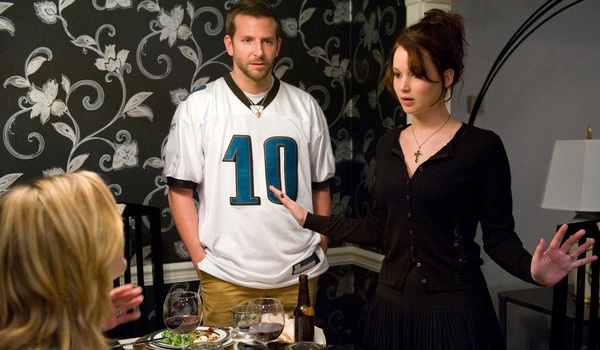 27.) Silver Linings Playbook
"It's hard to imagine that a film that opens in a mental hospital with a clearly disturbed Bradley Cooper could, in two hours, convincingly make the leap to a larger-than-life dance competition with real financial and personal stakes, but this is writer-director David O. Russell's great achievement. And that he does so with as much honest humor as any other 2012 film makes this the sweetest of cinematic treats." (Click here for my full Silver Linings Playbook review.)

*****



26.) Mud
"Nobody makes movies like Jeff Nichols, few people make movies as well as Jeff Nichols, and Jeff Nichols has never made a movie as rich and satisfying as Mud." (Click here for my full Mud review.)

*****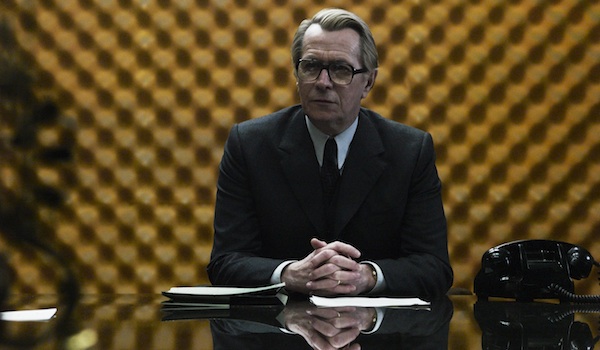 25.) Tinker, Tailer, Soldier, Spy
"Director Tomas Alfredson (following up the sensational Let the Right One In) deserves a great deal of credit for making the slow-burn source material really smolder on screen." (Click here for my full Tinker, Tailor, Soldier, Spy review.)

*****



24.) Gravity
"It's a piece of smart, entertaining, and original filmmaking that studios simply don't go for in today's marketplace—especially when said film has a budget on par with that of Gravity—and it's the best case for 3D filmmaking we've seen so far" (Click here for my full Gravity review.)

*****



23.) Skyfall
"The stakes are incredibly personal, and as such, the megalomaniacal foolishness that typically comes with the territory gets thrown out the window. It's replaced with a frightening sense of chaos and legitimate questions over characters' survival." (Click here for my full Skyfall review.)

*****



22.) The Hunt
"By eschewing the 'Did he or didn't he?' route other directors might have traveled, Vinterberg is able to craft something more concerned with morals than mind games. It's a thriller without thrills—a tense motion picture with an art-house sensibility and polish." (Click here for my full The Hunt review.)

*****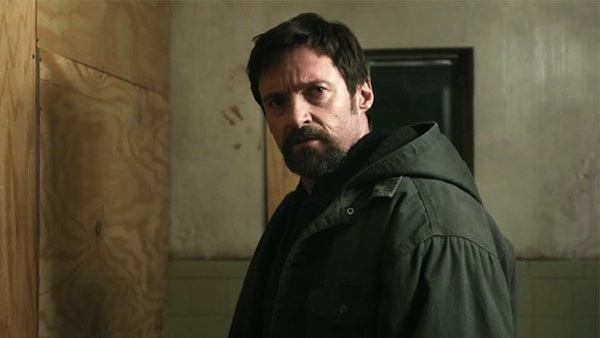 21.) Prisoners
"Prisoners is the most tightly plotted 153-minute movie you'll ever see. It's a masterpiece of the crime genre that covers a lot of ground, but every crumb, clue, and detail dropped by director Denis Villeneuve and screenwriter Aaron Guzikowski is essential to its (murky-ish) resolution." (Click here for my full Prisoners review.)

*****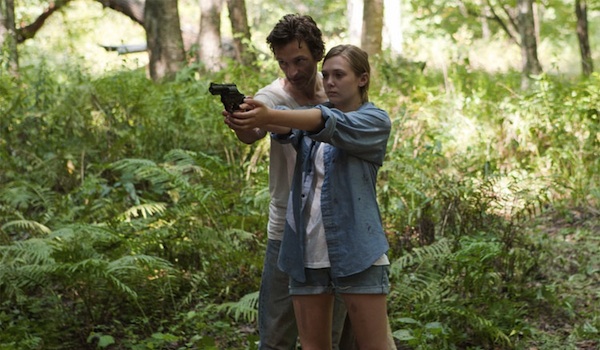 20.) Martha Marcy May Marlene
"Writer/director [Sean Durkin], wearing both hats for the first time, proves adept at two very difficult things: Structuring a film to maximize tension and emotional impact, as well as getting an outstanding performance out of a previously unknown actor (Elizabeth Olsen)." (Click here for my full Martha Marcy May Marlene review.)

*****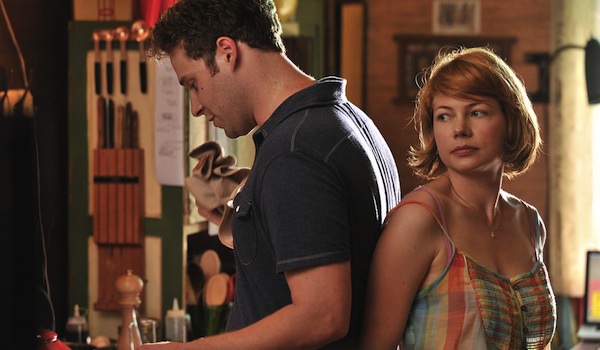 19.) Take This Waltz
"It's an absolute knockout of a romantic drama that deals with issues of commitment, compromise, and arrested development. Not a single note in the film rings false, and Polley writes her characters in such a way that we neither root for nor condemn their actions." (Click here for my full Take This Waltz review.)

*****



18.) Margin Call
"Because the film takes place over just 24 hours, the stakes seem higher, and the tension is certainly greater. There are some great shots of the dark New York skyline, and the inevitability of everything that happens gives the film a kind of dark irony I didn't expect." (Click here for my full Margin Call review.)

*****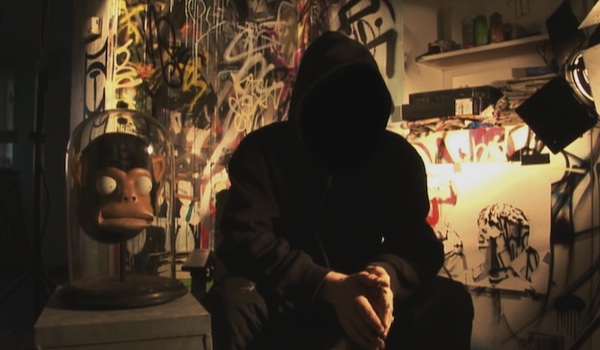 17.) Exit Through the Gift Shop
"It's honestly unlike anything I've ever seen before, and it speaks so clearly about how art means so many different things to different people. It's also laugh-out-loud funny at times and provides a unique, first-person view into the world of street art." (Click here for my full Exit Through the Gift Shop review.)

*****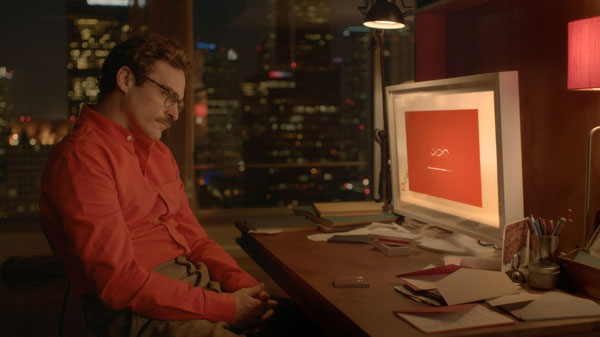 16.) Her
Spike Jonze won a well-deserved Oscar for writing the screenplay to this truly bizarre but hauntingly beautiful futuristic romance. It also features one of Joaquin Phoenix's best performance, career-best work from cinematographer Hoyte van Hoytema, and voice acting for the ages courtesy of Scarlett Johansson.

*****



15.) Beasts of the Southern Wild
"The way it blends fantastical story elements with giant, macro-level themes and a hyper-realistic style is simply jaw-dropping." (Click here for my full Beasts of the Southern Wild review.)

*****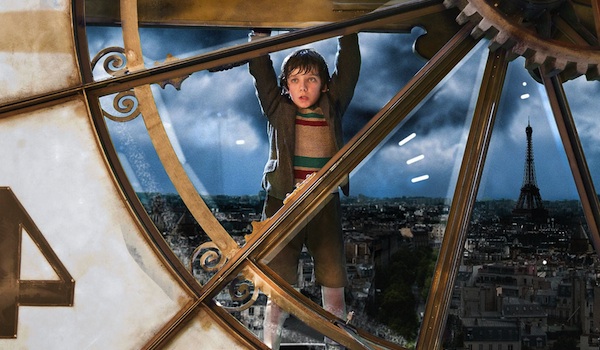 14.) Hugo
"Martin Scorsese's Hugo is a joyful love letter to youth, discovery, and the magic of movies. It's also a visual feast for the eyes like we haven't seen in years." (Click here for my full Hugo review.)

*****



13.) Interstellar
"Wormholes, relativity, fifth dimensions—the film's ideas are HUGE. And it physically manifests its largeness in the form of deep space's geography (those waves!) and something literally called Gargantua. But ultimately, Nolan never lets us stray too far from what's clearly driving him this time around—love, relationships, human connection, and the things we as people can do together." (Click here for my full Interstellar review.)

*****



12.) The Grand Budapest Hotel
Wes Anderson's best film since The Royal Tenenbaums. It might not reveal itself on first glance as a masterpiece (at least it didn't to me), but look again. You'll laugh hysterically, obviously, but you'll also realize what a perfect little history he's developed over 100 minutes.

*****



11.) Contagion
"By staying away from the familiar conventions of most thrillers, Steven Soderbergh's Contagion manages to reach a level of believability and natural tension that I thought impossible out of a film like this." (Click here for my full Contagion review.)

*****



10.) Frances Ha
"Both Frances and Frances Ha are bright lights—unimpeachable bastions of optimism, big dreams, and enduring friendship, with some destructively doe-eyed perseverance thrown in for good measure." (Click here for my full Frances Ha review.)

*****



9.) Zero Dark Thirty
"Once Joel Edgerton, Chris Pratt, and the rest of Seal Team Six board their heli, the film becomes a masterclass in thrilling, you-are-there filmmaking. Their confusion is our confusion. The knots in their stomachs are the knots in our stomachs." (Click here for my full Zero Dark Thirty review.)

*****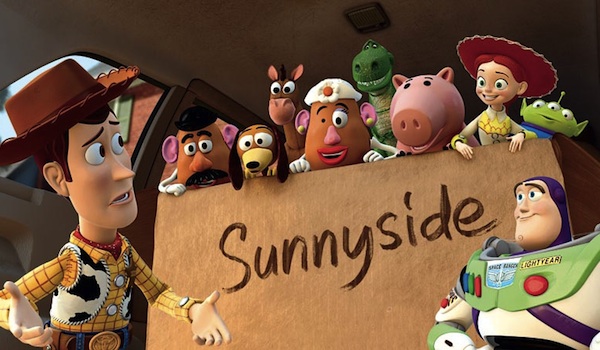 8.) Toy Story 3
"Ultimately, what sets this film apart from most animated films is the attention the filmmakers pay to the emotions of the story. It very subtly brings you to the verge of tears. It never feels manipulative, and it doesn't ring false whatsoever." (Click here for my full Toy Story 3 review.)

*****



7.) The Tree of Life
Arguably the film over the last five years that I have the most complicated relationship with. I STILL can't totally get behind a good 30-40 minutes of the film (you know what I'm talking about), but the rest is spectacular, just spectacular. Brad Pitt, Jessica Chastain, Emmanuel Lubezki—that's all you need to know.

*****



6.) Moneyball
"Though the film (thankfully) doesn't shy away from the nuts and bolts of building a successful baseball team, it's ultimately about more than hits, home runs, trades, and general managers. It's about a man sticking to his convictions. It's also about the fickle nature of legacy, especially in sports." (Click here for my full Moneyball review.)

*****



5.) Certified Copy
"It's a confounding, but wholly engrossing picture that clearly and thoughtfully meditates on questions relating to reality and perception. Though the director (who also penned the screenplay) frames much of this discussion in the world of art, the question at the core of the film is whether absolute certainty really exists, or if beauty truly is in the eye of the beholder." (Click here for my full Certified Copy review.)

*****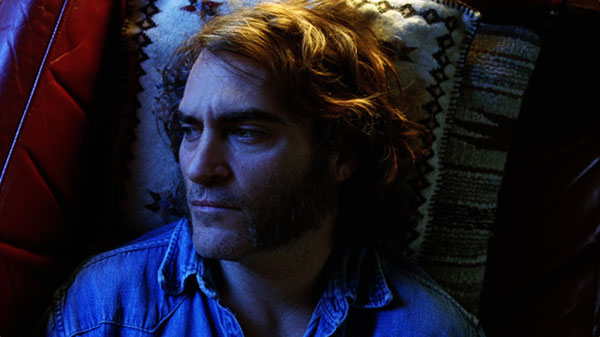 4.) Inherent Vice
"But it's easy enough to get lost in the characters' relationships that one might not notice this stoner detective comedy is among the most romantic films of the year (and quite possibly the most romantic movie in a filmography that includes Punch-Drunk Love)." (Click here for my full Inherent Vice review.)

*****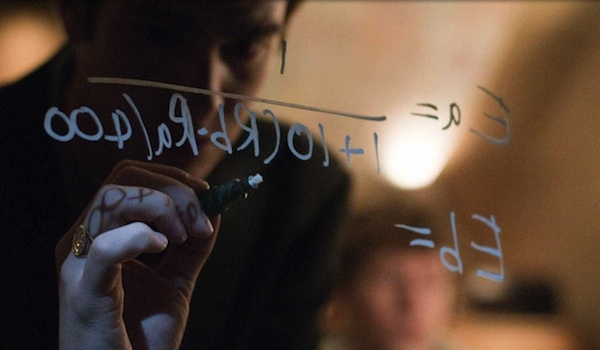 3.) The Social Network
"It tells the story of a conflicted and fascinating young man while also outlining the rise of perhaps THE company of the Internet age and showing us what an obsession with social status can drive us to do. It doesn't matter if you use Facebook or not, The Social Network will sweep you up completely from beginning to end." (Click here for my full The Social Network review.)

*****



2.) 12 Years a Slave
The only Best Picture winner to land a spot on this list (at least so far), director Steve McQueen unbelieavably eschews even a hint of over-sentimentality. His portrait of slavery is blunt and matter-of-fact, but those qualities allow us to immerse ourselves in this world, the problems of these three-dimensional characters, and the still meaningful conversations they have with each other.

*****



1.) Inside Llewyn Davis
"Inside Llewyn Davis is the kind of film that might not leave a huge impact on you immediately, but it will most certainly burrow its way into your brain and stay there. And maybe you're like me and it will reproduce like a virus and consume every waking thought. I don't know. But no new film in a long time offered me so much to chew on, so much to laugh at, and so much raw, painful emotion simultaneously. It's one for the ages." (Click here for my full Inside Llewyn Davis review.)
12 Years a Slave, 127 Hours, A Separation, A Touch of Sin, Beasts of the Southern Wild, Before Midnight, Certified Copy, Cloud Atlas, Contagion, Drinking Buddies, Exit Through the Gift Shop, Frances Ha, Gone Girl, Gravity, Her, How to Die in Oregon, Hugo, Inception, Inherent Vice, Inside Llewyn Davis, Interstellar, Life of Pi, Like Someone in Love, Looper, Margaret, Margin Call, Martha Marcy May Marlene, Midnight in Paris, Moneyball, Mud, Nebraska, Oslo August 31st, Point and Shoot, Prisoners, Rabbit Hole, Seven Psychopaths, Shutter Island, Silver Linings Playbook, Skyfall, Spring Breakers, Take Shelter, Take This Waltz, The Grand Budapest Hotel, The Hunt, The Social Network, The Square, The Tree of Life, Tinker Tailor Soldier Spy, Toy Story 3, Two Days One Night, Zero Dark Thirty