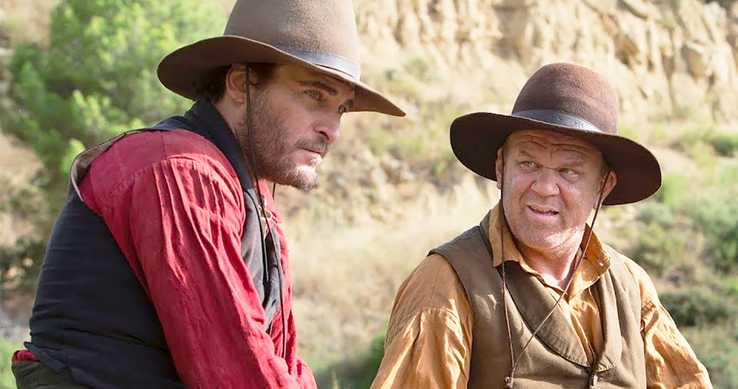 I've already written a bit about the movies that have my attention as the calendar turns toward autumn, but what about the performances? Too often, I overlook actors in favor of their directors and screenwriters (both when I write about films and when I anticipate them), but this fall's crop of titles has the potential to include more than a few stunning turns by both newcomers and wily vets.
In no particular order, here are ten fall 2018 performances that I'm particularly excited to see:
(Note: I'm excluding anyone I talked about at length in my fall movie preview. This includes Melissa McCarthy in Can You Ever Forgive Me?, Robert Redford in The Old Man & the Gun, and the respective casts of Widows and The Favourite.)
Claire Foy, First Man
First Man is the Neil Armstrong movie, so why not include Ryan Gosling here? Simple. I know what he's capable of. I know he's a movie star. I basically know what I'm getting from him (and in a Damien Chazelle movie to boot). But what about Claire Foy? She's a lovely Queen Elizabeth, but I don't have much history with her on the big screen, and I'm very excited to (hopefully) see her bring some depth to the typically rote "supportive wife" spot. Early notices out of Venice are encouraging.
Lucas Hedges, Boy Erased
Timothee Chalamet, Beautiful Boy
They'll be forever linked for their work in the timeless Lady Bird, but before that, they both also destroyed in Manchester by the Sea and Call Me by Your Name respectively. This year, they're starring in the dueling "boy" films—Hedges as someone being forced into gay conversion therapy by his family, and Chalamet as a drug-addicted young man. With Chalamet likely playing in a supporting role against Steve Carell (his father), there's a chance both end up Oscar nominees (and winners?) together.
Margot Robbie, Mary Queen of Scots
We know Saoirse Ronan can kill in a period drama like this, but Robbie, I think, will be the key to this film's success. I, Tonya was a coming out party for the Aussie actress last year, and here, we will find out what kind of range she has.
John C. Reilly, The Sisters Brothers
Jacques Audiard (A Prophet, Dheepan) lined up a phenomenal cast for his English-language debut. Besides Reilly, The Sisters Brothers stars Joaquin Phoenix, Jake Gyllenhaal, and Riz Ahmed, but the humorous tone of the trailer (and early talk on Twitter) suggests that Reilly could be the standout. I'm not sure what to make of this movie, but Reilly's got range, and no matter how it shakes out, he could steal the show.
Nicole Kidman, Destroyer
We don't know much (yet) about the latest from director Karyn Kusama (The Invitation), but Kidman is borderline unrecognizable in the only available still from the film. She's playing an undercover detective who confronts the demons of an assignment gone wrong long ago. It's a far cry from what she's been doing lately (Big Little Lies, The Beguiled, Lion), but she's one of the very best there is.
Anders Danielsen Lie, 22 July
Paul Greengrass' films don't usually earn raves for acting. United 93 starred a bunch of unknowns, including men and women playing themselves on the ground on 9/11, while the Bourne series created an iconic character whose performance was too understated to be recognized for being as good as it is. So we'll see what happens with his latest, 22 July, a Netflix-backed film about a Norweigian terror attack. But Anders Danielsen Lie is responsible for one of my favorite performances of the decade in Joachim Trier's Oslo August 31. Check that out if you haven't before you see Lie (hopefully) slay in this (hopefully) cracker of a thriller.
Kiki Layne and Regina King, If Beale Street Could Talk
Barry Jenkins helped conceive of so many great characters that became unforgettable performances across Moonlight's three generations, and while I'm also excited to see what Stephan James will do in this film, it's Kiki Layne and Regina King that really have me jazzed for this one. Outside of Naomie Harris, who played mostly outside the primary Moonlight action, that film was decidedly masculine. Kiki Layne is someone with whom I'm totally unfamiliar. Regina King is perfection. Together with Jenkins, I think they'll make some magic.
Lady Gaga, A Star Is Born
I mean, morbid curiosity alone demands she claims a spot on this list. We now know that she's great—at least that's the consensus of most Venice reviews—but how great is something I still want to find out for myself. My expectations are high.