The Toronto International Film Festival is rapidly approaching, and I've identified the 50 most promising films on the TIFF lineup. Over the next five days, I'll be counting them down. Today, the preview starts with François Ozon, Guillaume Canet, Nelson Mandela, and more!



50.) Visitors
Program: Special Presentation
Distributor: N/A
Directed by: Godfrey Reggio
Written by: Godfrey Reggio
Starring: N/A
Synopsis: The dazzling new film from Godfrey Reggio (Koyaanisqatsi) screens with a live performance of Philip Glass' score by Members of the Toronto Symphony Orchestra, in a special presentation introduced by Steven Soderbergh.
Why it's noteworthy: Consider this an honorary member of this big countdown. Will I see it at some point? Sure. Will I get anywhere close to the experience those lucky TIFF-goers will, what with a live score and an introduction by Soderbergh? Hell no. But if I was going this year, this would be at or damn close to the top of my wish list.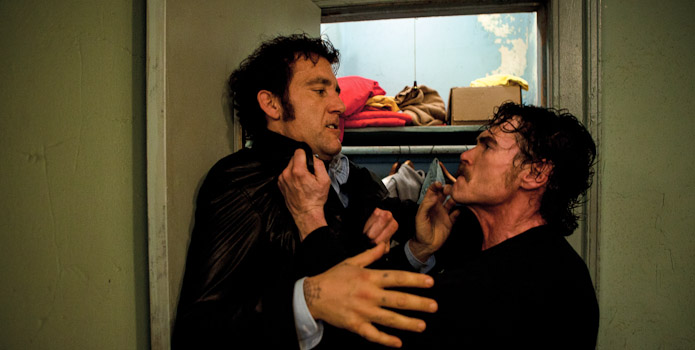 49.) Blood Ties
Program: Gala Presentation
Distributor: Roadside Attractions
Directed by: Guillaume Canet
Written by: Guillaume Canet, James Gray
Starring: Clive Owen, Billy Crudup, Marion Cotillard, Mila Kunis, Zoe Saldana, Matthias Schoenaerts, James Caan
Synopsis: Clive Owen and Billy Crudup lead a powerhouse cast — including Mila Kunis, Marion Cotillard and Matthias Schoenaerts (Rust and Bone) — as a pair of brothers on opposite sides of the law in Guillaume Canet's English-language remake of the gritty, 1970s-set crime drama Les liens du sang.
Why it's noteworthy: Would if I could rate the latest from Tell No One director Guillaume Canet (with a screenwriting credit to the great James Gray) higher on this list, but the cool Cannes reception has me feeling a little blue about it. Still, a 70s-set crime epic is right up my alley, and who knows, films with worse Cannes receptions have gone on to great reviews and business.






48.) Life of Crime
Program: Gala Presentations
Distributor: N/A
Directed by: Daniel Schechter
Written by: Daniel Schechter (screenplay), Elmore Leonard (novel)
Starring: Jennifer Aniston, John Hawkes, Yasiin Bey, Isla Fisher, Will Forte, Mark Boone Jnr., Tim Robbins
Synopsis: Jennifer Aniston, Tim Robbins and John Hawkes star in this wildly entertaining crime caper about two ex-cons whose plan to kidnap a real estate developer's wife doesn't go quite as smoothly as expected in this latest adaptation of a book from beloved novelist Elmore Leonard.
Why it's noteworthy: Closing night films never seem to fare particularly well with critics, but what sounds like a breezy Elmore Leonard adaptation is something I'll always get at least somewhat excited for.






47.) Mystery Road
Program: Special Presentation
Distributor: Well Go USA Entertainment
Directed by: Ivan Sen
Written by: Ivan Sen
Starring: Aaron Pedersen, Ryan Kwanten, Hugo Weaving
Synopsis: Returning to his small outback hometown, an Aboriginal police detective undertakes an investigation into the brutal murder of a teenage Aboriginal girl that brings the town's long-simmering tensions to the surface. Aaron Pedersen, Jack Thompson and Hugo Weaving star in this new film from internationally lauded Australian director Ivan Sen (Beneath Clouds, Toomelah).
Why it's noteworthy: The first of many films on this list that score points solely for premise. I'm unfamiliar with Ivan Sen as a filmmaker, but this sounds like it could be a pretty badass, Western-esque drama, so I'll keep my ears open for some positive words.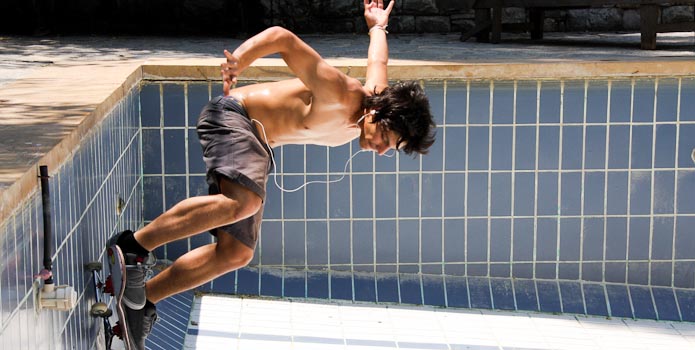 46.) Wasted Youth
Program: City to City
Distributor: N/A
Directed by: Argyris Papadimitropoulos, Jan Vogel
Written by: Argyris Papadimitropoulos, Jan Vogel
Starring: Harris Markou, Ieronymos Kaletsanos
Synopsis: Based on a violent real-life event that shook Athens, this drama about a frustrated policeman and a teenage skateboarder set to cross paths during a scorching summer day goes from a steady boil to a furious finale, simultaneously indicting Greek corruption and serving as an homage to its multifaceted capital.
Why it's noteworthy: This year's City to City section of the festival is spotlighting Athens, Greece. Greek films have experienced a surge in popularity over the past few years (fueled first and foremost by the critical success and Oscar nomination for Giorgos Lanthimos' Dogtooth). I'm excited to see if any Dogtooths (Dogteeth?) emerge out of this lineup, and Wasted Youth has a premise that—nothing more, nothing less—piques my interest.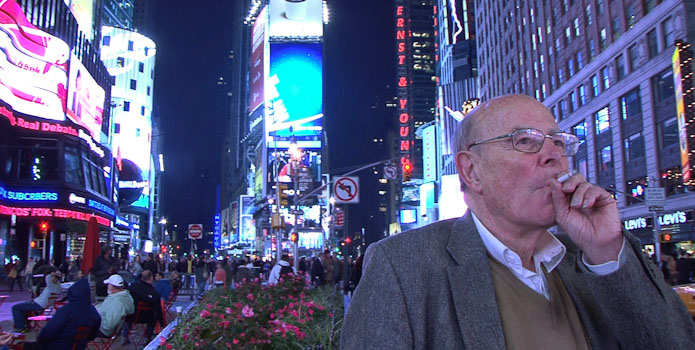 45.) Ain't Misbehavin'
Program: TIFF Docs
Distributor: N/A
Directed by: Marcel Ophuls
Written by: Marcel Ophuls
Starring: Elliott Erwitt, Jeanne Moreau, Costa-Gavras, Madeleine Morgenstern-Truffault, John Simpson, Frederick Wiseman
Synopsis: Master documentarian Marcel Ophüls (The Sorrow and the Pity) turns his gaze back on his own extraordinary life with this memoir, both rigorous and playful, that touches on love, arduous investigations into fraught moments in recent history, and Ophüls' famous father, director of such masterpieces as The Earrings of Madame de…
Why it's noteworthy: Marcel Ophüls chronicles his life, career, and relationship with father Max? Sounds cool to me.






44.) Young and Beautiful
Program: Special Presentation
Distributor: Sundance Selects
Directed by: François Ozon
Written by: François Ozon
Starring: Marine Vacth, Géraldine Pailhas, Frédéric Pierrot, Charlotte Rampling
Synopsis: Festival favourite François Ozon (In the House, 8 Women, Under the Sand) directs this coming-of-age chronicle of a young French girl that takes place over four seasons and four songs.
Why it's noteworthy: The second of many Cannes films on the list. Young and Beautiful was received better than Blood Ties, but it wasn't exactly a Blue Is the Warmest Color, either. Still, Ozon is always worth watching.






43.) Mandela: Long Walk to Freedom
Program: Gala Presentations
Distributor: The Weinstein Company
Directed by: Justin Chadwick
Written by: William Nicholson
Starring: Idris Elba, Naomie Harris, Tony Kgoroge, Riaad Moosa, Lindiwe Matshikiza
Synopsis: Acclaimed British actor Idris Elba (TV's The Wire) is magnetic as the legendary South African freedom fighter in this rousing adaptation of Mandela's autobiography Long Walk to Freedom.
Why it's noteworthy: The trailer didn't catch me much, and Justin Chadwick isn't exactly a filmmaker who inspires a ton of confidence. Idris Elba as Nelson Mandela, though? That's a performance I have to see.






42.) The Railway Man
Program: Gala Presentation
Distributor: N/A
Directed by: Jonathan Teplitzky
Written by: Andy Paterson, Frank Cottrell Boyce
Starring: Nicole Kidman, Colin Firth, Stellan Skarsgård, Jeremy Irvine, Hiroyuki Sanada
Synopsis: Academy Award winners Colin Firth and Nicole Kidman star in the true story of Eric Lomax, a British soldier in World War II who endured gruelling conditions as a forced labourer on the Thailand "death railway" after being captured by Japanese troops.
Why it's noteworthy: Is this an under-the-radar Oscar contender? Maybe. Director Jonathan Teplitzky's credits are few and far between, but the pairing of Colin Firth and Nicole Kidman (plus the WWII subject matter) should not be totally ignored.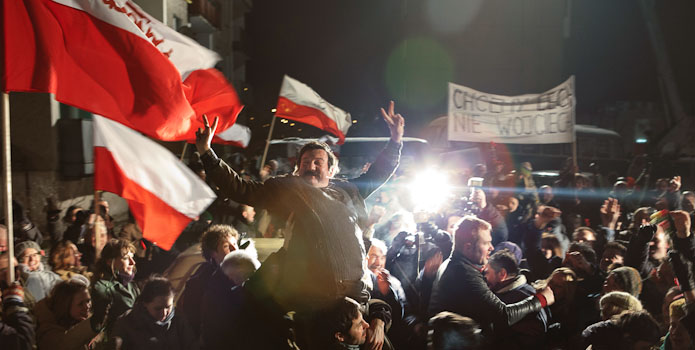 41.) Walesa. Man of Hope.
Program: Special Presentation
Distributor: N/A
Directed by: Andrzej Wajda
Written by: Janusz Glowacki
Starring: Robert Wieckiewicz, Agnieszka Grochowska
Synopsis: Legendary Polish filmmaker Andrzej Wajda tackles the story of another of his country's legends — former dockworker, Solidarity founder, and eventual Polish president Lech Walesa — in this epic, decade-spanning biopic.
Why it's noteworthy: If I was a little more familiar with Wajda's filmography, this one would almost certainly be higher on the list. As it stands, however, this is a promising biopic from a world-class director.