The recent announcement of the Indie Spirit nominations and various critics awards means the 2017 Oscar season is heating up.
Only a few question marks on the 2016 movie calendar remain in the form of Morten Tyldum's Passengers and Rogue One (assuming you're into that sort of thing Oscar-wise), and you won't see them reflected here just yet. Instead, I'm focusing on the 2017 Oscar season's known quantities in terms of films and performances. There's a lot to like, even among the so-called Oscar bait.
Below, check out my latest 2017 Oscar predictions and thoughts on the potential surprises that might await us.
*****



BEST PICTURE (in order of likelihood for a nomination)
La La Land
Fences
Manchester by the Sea
Moonlight
Lion
Hidden Figures
Arrival
Silence
Sully
Jackie
The top four feel really solid. After that, it's an extremely fluid and exciting race. In terms of the win, many people are looking at La La Land's hopeful, heart-warming story to charm voters following a pretty crummy year. Seems plausible, but if you're looking for a spoiler, maybe the more traditional Fences or Lion to rise up between now and February.
*****



BEST DIRECTOR
Damien Chazelle, La La Land
Denzel Washington, Fences
Barry Jenkins, Moonlight
Denis Villenueve, Arrival
Kenneth Lonergan, Manchester by the Sea
Thankfully for these five filmmakers (and those competing with them for nominations), there isn't an Alejandro G. Inarritu film on the horizon. I'd say Scorsese has a decent chance to take this one home for Silence's apparent scope and visual flair. But today, my attention turns instead to the youngster (Chazelle) and the actor (Washington).
*****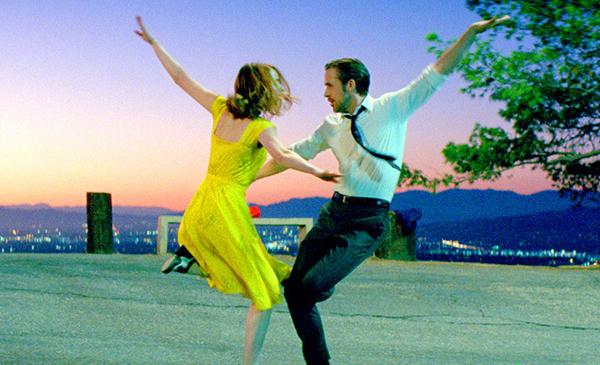 BEST ACTOR
Denzel Washington, Fences
Casey Affleck, Manchester by the Sea
Tom Hanks, Sully
Joel Edgerton, Loving
Ryan Gosling, La La Land
It's an almost startlingly weak year for Oscar-friendly performances from leading male actors. Affleck felt like a really solid bet until Fences landed and Washington floored the industry. Now, the category feels like his in a walk, but Andrew Garfield is out there as a possible challenger for two possible films (Silence, Hacksaw Ridge).
*****



BEST ACTRESS
Emma Stone, La La Land
Natalie Portman, Jackie
Annette Bening, 20th Century Women
Meryl Streep, Florence Foster Jenkins
Isabelle Huppert, Elle
A triple threat death match looked like it might be on the card for the 2017 Oscars, but Viola Davis got involved in another rivalry, and we're left with Stone vs. Portman for all the gold. The fifth spot — previously reserved for Davis — might now be Huppert's. But Ruth Negga, Amy Adams, Taraji P. Henson, and Jessica Chastain (among others) will have something to say about it.
*****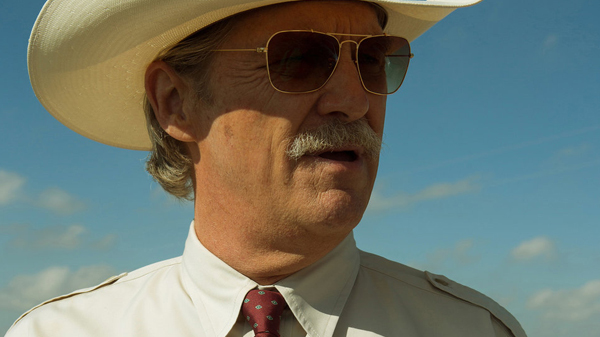 BEST SUPPORTING ACTOR
Jeff Bridges, Hell or High Water
Hugh Grant, Florence Foster Jenkins
Mahershala Ali, Moonlight
Mykelti Williamson, Fences
Kevin Costner, Hidden Figures
As weird as Best Actor is, this category is a dumpster fire. No overdue veterans, no hot young start-ups — the 2017 Best Supporting Actor field is littered with potential narratives, but none that makes a ton of sense historically. That makes Liam Neeson the scariest guy out there, but until that film solidifies its place in this race, I'll take Jeff Bridges in a squeaker over the rest of the competition.
*****



BEST SUPPORTING ACTRESS
Viola Davis, Fences
Naomie Harris, Moonlight
Michelle Williams, Manchester by the Sea
Nicole Kidman, Lion
Greta Gerwig, 20th Century Women
This was a stronger than usual category even before Viola Davis swooped in and rendered analysis moot. She's winning this one. It's over, kids.
*****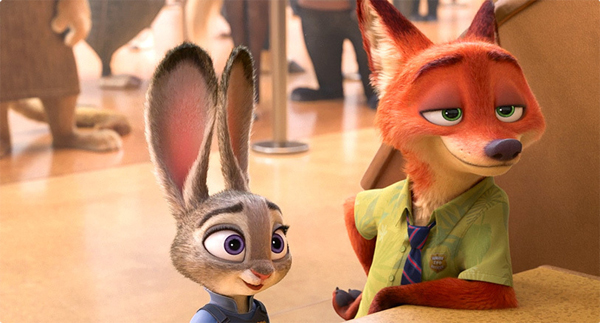 BEST ANIMATED FEATURE
Moana
Zootopia
Kubo and the Two Strings
The Red Turtle
April & the Extraordinary World
Finding Dory may or may not find its way in, but in terms of the win, it's looking like Disney vs. Disney. Moana is the hotter property at the moment. I give it a slight edge over Zootopia.
*****



BEST DOCUMENTARY FEATURE
13th
O.J. Made in America
Gleason
Life, Animated
Weiner
The shortlist of 15 gives me both great joy (for its incredible quality) and sadness (for so many excellent films missing out). O.J. Made in America is tricky because I wasn't sure it could break out of its television roots, but it's starting to seem more likely. Ava DuVernay's 13th might run into a similar problem related to it being a Netflix movie, but I'm hopeful that won't be the case. The other film I'd love to see pop up is Keith Maitland's Tower, but that might be too out there for the Academy's tastes, despite making the final 15.
*****



BEST FOREIGN LANGUAGE FILM
Toni Erdmann
Elle
The Salesman
Neruda
Land of Mine
Lots of Sony Pictures Classics. They usually dominate this category, and this year should be no different with the one-two punch of Toni Erdmann and Elle. I'm most curious to see if Fire at Sea — the Italian documentary — can sneak in. It's a great film and an important one, but it would be an atypical choice for a traditionally risk-averse branch.