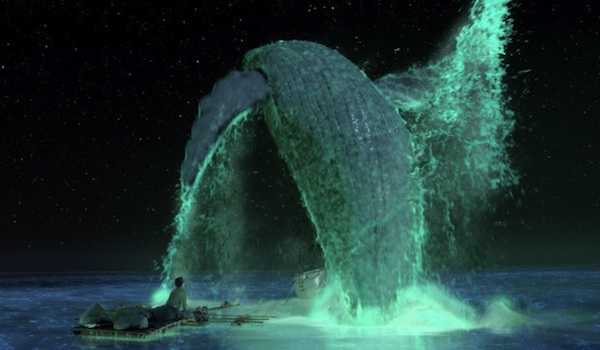 The endless speculation ends Sunday night. It's been a wild year—fun to follow, frustrating at times. I'm the sure ceremony will feel the same way.
I'm less confident in my predictions this year than I have been in any year I've been following the Oscars. A few locks—Best Actor, Best Original Song, Best Visual Effects—litter a field that's impossibly hard to nail down. But that's what is fun about it all. I can't wait to see how it all shakes out.
Here are my final guesses:
Best Picture: Argo
Alt: Lincoln
Why? Ben Affleck's film is poised to defy history and become only the fourth film ever to win Best Picture without a Best Director nomination. It's won everything since that shocker on nomination morning. No reason to think things will change Sunday.
Best Director: Ang Lee
Alt: Steven Spielberg
Why? Any nominee, except maybe Zeitlin, can take this award home. With Affleck winning every precursor award, there aren't any tea leaves to read. I'm going with Lee because I just don't think Lincoln is very strong, and Lee's vision is arguably the most impressive—certainly the most majestic.
Best Actor: Daniel Day-Lewis
Alt: Hugh Jackman
Why? This is one of five or so stone-cold locks. The only question here is pertains to how the man tops his 2008 acceptance speech.
Best Actress: Jennifer Lawrence
Alt: Emmanuelle Riva
Why? Not too confident with this one. An eleventh-hour surge from Emmanuelle Riva wasn't what I expected, but Silver Linings' standing has only improved since the nominations were announced. I think it'll win a few awards, and Lawrence should stave off Amour's leading lady by a nose.
Best Supporting Actor: Robert De Niro
Alt: Christoph Waltz
Why? Another predicted win for Silver Linings, another category I'm unsure about. De Niro actually hasn't won a thing this year, but no one else feels right. Lincoln and Jones are fading fast. Waltz won just three years ago for such a similar performance. Hoffman and Arkin never quite took off. De Niro feels right. He's good in the film. He campaigned hard. Silver Linings is a beloved movie. But who the hell knows.
Best Supporting Actress: Anne Hathaway
Alt: Sally Field
Why? You saw the film, right? Take it to the bank.
Best Adapted Screenplay: Argo
Alt: Lincoln
Why? It seemed Tony Kushner's Lincoln screenplay was a lock pre-nominations. Even after they were announced, the Argo surge remained a pipe dream. But everything has fallen into place for a Chris Terrio win. Anything else would be an upset.
Best Original Screenplay: Django Unchained
Alt: Amour
Why? Another really tough category. Mark Boal seems to have fallen off (though if the Academy wants to give Zero Dark Thirty an Oscar, it'd better do it here), and Moonrise Kingdom and Flight never took off. So we're left with Haneke and Tarantino. The latter missed for Inglourious Basterds three years ago, which makes me think voters might feel compelled to throw the guy a bone.
Best Cinematography: Life of Pi
Alt: Skyfall
Why? Sure, cinephiles everywhere are pulling for Roger Deakins to take home a long-overdue gold statue, but Life of Pi is this year's Hugo, the tech marvel that takes home a bunch of Oscars. It starts here.
Best Costume Design: Anna Karenina
Alt: Mirror Mirror
Why? The most classical of the nominees. Feels like a solid bet.
Best Film Editing: Argo
Alt: Zero Dark Thirty
Why? Is William Goldenberg his own biggest competition? Probably, and it must feel nice. I'm going with his work in the Best Picture front-runner over the arguably tougher task he pulls off in Kathryn Bigelow's film.
Best Makeup and Hairstyling: The Hobbit: An Unexpected Journey
Alt: Les Miserables
Why? Winner by default? Nothing else feels right, frankly.
Best Original Score: Life of Pi
Alt: Lincoln
Why? I'm the record for preferring John Williams work, but the guy has so many Oscars. Mychael Danna, however, has been doing great work for years and is up for his first award. It's a very good score, too, which has already been acknowledged by other voting bodies. Seems like the best choice.
Best Original Song: Skyfall
Alt: Life of Pi
Why? THE lock of the night. It's freaking Adele!
Best Production Design: Life of Pi
Alt: Lincoln
Why? I've changed by mind a dozen times here, and the worst part is I'm not vacillating between two films—not even among three. Four films (sorry, The Hobbit) seem like viable candidates here, and I'm completely stumped. Anna Karenina won the guild's top prize, but with three Best Picture nominees in the mix, I'm thinking the Academy goes a different way. Life of Pi is the variable because it relies so heavily on digital work. As it's such a strong contender elsewhere, I'm thinking it pulls off a near sweep below the line, taking this award along the way.
Best Sound Editing: Life of Pi
Alt: Skyfall
Why? Again, it's this year's Hugo—takes the lion's share of below-the-line awards. At least that's what I'm betting on.
Best Sound Mixing: Les Miserables
Alt: Skyfall
Why? Two words: live singing.
Best Visual Effects: Life of Pi
Alt: The Avengers
Why? The only Best Picture nominee in the Visual Effects lineup. Also the strongest work of the bunch. No doubt about this one.
Best Animated Feature: Wreck-It Ralph
Alt: Brave
Why? Wreck-It Ralph is the frontrunner. There's no doubt about it. That said, it's not a strong frontrunner. This category is usually pretty easy to figure. Not so much this year. I'm sticking with Disney's flick (the best in the bunch, incidentally), but a return to glory for Pixar seems just as possible.
Best Documentary Feature: Searching for Sugar Man
Alt: The Invisible War
Why? It's dominated the circuit. I'm probably not as high on this pick as most others. While I loved the film, I wonder if the voters will want to recognize something that packs a greater punch. But straying here would be pretty crazy.
Best Foreign Language Film: Amour
Alt: Kon-Tiki
Why? Seems like a no-brainer, right? It's the only film in the category to have earned a Best Picture nomination. How can it not win?
Best Animated Short: Paperman
Alt: Adam and Dog
Why? The shorts are tough, even if you manage to catch them all. I haven't, but I did see Paperman in front of Wreck-It Ralph and it stole my heart. Only fools follow their hearts when predicting Oscars, but thankfully, Paperman has strong buzz in its favor, too.
Best Documentary Short: Mondays at Racine
Alt: Open Heart
Why? For these last two categories, I'm running blind. Going with what most prognosticators are predicting.
Best Live Action Short: Curfew
Alt: Buzkashi Boys
Why? See above. I've got nothing else. Yeesh, this might be a rough year…
Reviews of this year's Oscar nominees:
Anna Karenina
Argo
Beasts of the Southern Wild
Brave
Django Unchained
Flight
Frankenweenie
Hitchcock
The Hobbit: An Unexpected Journey
How to Survive a Plague
The Impossible
Les Miserables
Life of Pi
Lincoln
The Master
Moonrise Kingdom
ParaNorman
Searching for Sugar Man
The Sessions
Silver Linings Playbook
Skyfall
Snow White and the Huntsman
Wreck-It Ralph
Zero Dark Thirty