This post includes mini-reviews of some of 2018's documentaries with an eye on films various studios are targeting for the 2019 Oscars and other end-of-year awards (including the OFCS awards which I'll be voting on). If a film also has a full-length review, a link will be included. This will be updated through the end of 2018.
There are few public figures, especially in 2018, more deserving of a hagiographic documentary than Ruth Bader Ginsburg. A fierce proponent, in both word and deed, of equal rights between the sexes, her reputation has become mythic as the Supreme Court shifted right over the last 15 years. Her decisions are important. Her dissents are epic. Her career before becoming an Associate Justice is worth knowing and exploring.
All that said, it's still a hagiographic documentary, which is easily my least favorite type of non-fiction film. It comes down to how much you know about this person, how much you want to know about her, and how much surprises you. My answers to all of the questions are points in the film's favor, especially when it comes to RBG's relationship with her late husband, but it's perfectly fair to have wanted something more probing or formally interesting (or both!) out of this one.
*****



The China Hustle
RATING:

(3 STARS)
Infuriating and enlightening. That's the best way to describe director Jed Rothstein's powerful documentary The China Hustle. It doesn't take a doc of any length, power, or skill to convince me that the financial services industry is completely fucked, but The China Hustle's specificity and clarity spoke to me in ways similar films haven't. The titular hustle is related to something called reverse mergers wherein fraudulent companies that aren't publicly traded join forces with publicly traded and long dormant companies for the purposes of acquiring investment capital and driving up stock prices. Like The Big Short, a handful of folks in the know realized what happened and made millions betting against these blatantly phony companies. The same money was made by the companies' executives. But regular folks lost millions, and the practice is still occurring. The feelings you'll experience are raw and real, but on presentation alone, this film's a keeper.
*****



Jane Fonda in Five Acts
RATING:

(3 STARS)
Jane Fonda puts herself under the microscope in this documentary directed by Susan Lacy and released by HBO Films. Four of the five acts are titled after influential men in her life—her father, actor Henry Fonda; and her three husbands, French director Roger Vadim, activist Tom Hayden, and billionaire media mogul Ted Turner. The film (and Fonda herself) explore how these relationships came about, how they changed Fonda as a woman, and how their problems or dissolutions led to the next one. It's honest stuff. Fonda is as compelling a narrator as her life is a story. In the final act, the story shifts into "Jane," and she explains how she's living life for herself now and how satisfying that is. The film isn't exactly revelatory, but it's extremely watchable for film buffs, politics buffs, exercise video buffs, and kick-ass women buffs alike.
*****



Divide and Conquer: The Story of Roger Ailes
RATING:


(2.5 STARS)
2018 has been the year of the political documentary that seeks to explain the road to the Trump presidency. I've avoided as many of these as possible, but the media component of Divide and Conquer intrigued me. Roger Ailes is without a doubt one of the most destructive characters in the history of mass media, and Alexis Bloom's film takes us back to his humble origins as a lively boy from Ohio with hemophilia. He also has a very stern, probably cruel, father, which is where his obsessive and fairly pathetic need to be loved stems from. But as the film approaches its conclusion, the nature of Ailes' pathology becomes more apparent and brings into question certain assumptions we may have made about him. It's not a pretty portrait. Many of the film's talking heads (even conservative ones like Glenn Beck) are fair toward his specific brand of genius but unforgiving in terms of his illusions of grandeur and certainly his predatory sexual behavior. I'm not sure characters like Ailes need documentaries made about them, but this one exists, and it's eminently watchable.
*****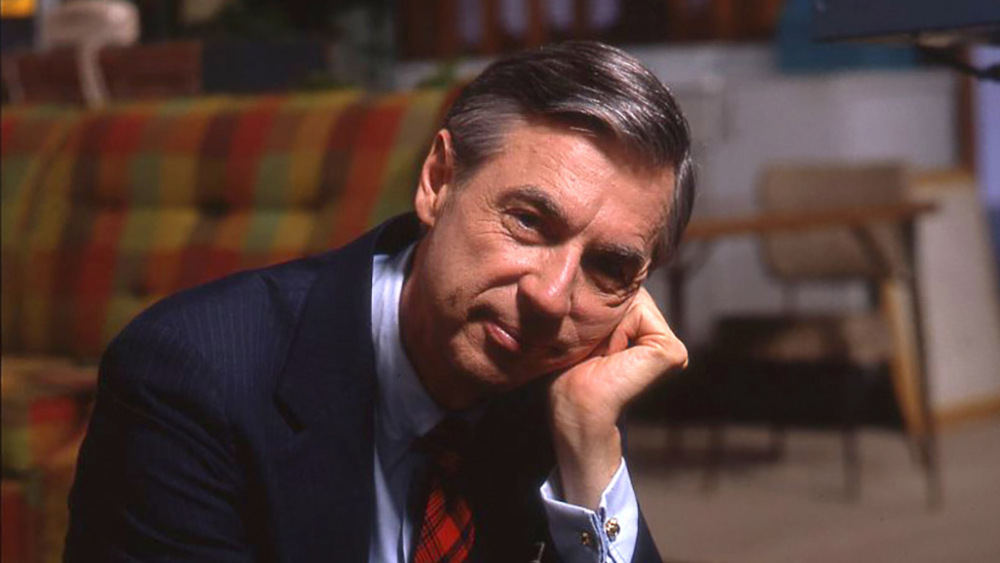 Won't You Be My Neighbor?
RATING:


(3.5 STARS)
Won't You Be My Neighbor?, from Oscar-winning director Morgan Neville, is something of a safe lob down the middle for the adult movie-going public in 2018. Nostalgia and empathy are two of the strongest emotional pulls when it comes to non-fiction filmmaking. This film has loads of the former. Fred Rogers the man, at least publicly, was defined by the latter. And emphasizing these two qualities—Mister Rogers' Neighborhood's tinkling piano theme in the trailer was enough to kick the waterworks into gear—has paid off to the tune of $20 million in box office to date—already a record when it comes to biographical documentaries.
And while I'll be the first to say there's nothing novel about the approach Neville takes to telling Rogers' and Neighborhood's stories, that doesn't make the film any less vital. Understanding his place in television history is, in fact, understanding television history, and both his life's message and the way he conveyed it to an audience are inspiring and comforting in a time when villainy trumps most other characteristics.
Click here for my full Won't You Be My Neighbor? review.
*****



The Bleeding Edge
RATING:

(3 STARS)
The last two documentaries from Kirby Dick and Amy Ziering explored sexual assault in the military (The Invisible War) and on college campuses (The Hunting Ground). With their latest, they shift their focus in a fairly dramatic way to tackle the medical device industry and the way it puts profits ahead of the best interest of patients. There's a throughline, however, about women, and the ways men fail them. In The Bleeding Edge, it's less explicitly about men, but when we see doctors and other experts laugh off their concerns about the ways devices like Essure have devastated their bodies in irreversible ways, it's clear what's being said: Women don't really know. Women aren't really experts.
The film is graphic in some instances about the damage done by some of these devices, but The Bleeding Edge, a conventional doc in terms of style and production, puts patients first and tells a story that could change minds and appears to have already had an impact.
*****



Reversing Roe
RATING:


(2.5 STARS)
There hasn't been a better time to tell this story, which chronicles the history of the anti-choice movement in America since Roe v. Wade was decided in 1973. Unfortunately, the way this history is explored is thoroughly uninspired, right down to the ever-shifting graphics of Supreme Court alliances. There's really nothing here for anyone to grab on to unless they're introducing themselves to this world for the very first time. If that's you, Reversing Roe is something worth watching after the Brett Kavanaugh confirmation, as we wait for the Court to limit choice in perhaps its most dramatic step to date. If you're more up to date with the treachery of the religious right and the GOP, there are probably better things to do to progress the cause of choice, and there are even better documentaries on the subject.