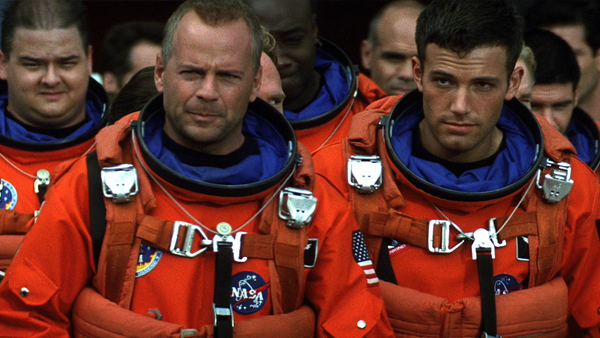 It's the end of the world, but John and Max feel fine.
This week, on the It's the Pictures podcast, we're discussing three 1990s apocalyptic action movies: Independence Day, Armageddon, and Deep Impact. Questions answered include:
What happens if you shoot in a gun in space?
Why did Ben Affleck nearly get cut completely from Armageddon?
Which of these movies has the most inspiring president?
And would we, John and Max, make it to the limestone caves of Missouri for saving? Or would we get left on the beach like Tea Leoni?
We also touch on our expectations for Independence Day: Resurgence, talk about the Rogue One reshoots, and review the new indie releases Love & Friendship and The Lobster.
Listen to the episode over at our libsyn feed.
OR download the latest episode from iTunes! Search "It's the Pictures" in iTunes, and while you're there, subscribe and leave us a review. It's the best way to help others find and enjoy It's the Pictures.