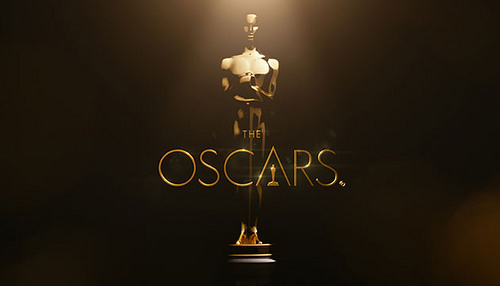 The following was written by Joseph Price.
*****
It's almost Oscar season, and with the Golden Globe recently taking place, fans and critics are already speculating as to which films could take home the top prizes at the Academy Awards. It's always an exciting time of year for film lovers. But before delving into this year's hopefuls, let's take a look back at some of the most memorable Best Picture heavyweights of the 21st century so far.
Gladiator (2000)
Ridley Scott's unforgettable tale of a Roman general-turned-gladiator named Maximus defying the emperor was the first Best Picture winner of the century, and it still stands as one of the best. Russell Crowe won Best Actor for his portrayal of Maximus at the beginning of a hot streak that saw him nominated for the award in consecutive years. There are actually numerous films that have won as many or more Oscars than Gladiator in the 2000s, but this one stands as a true heavyweight simply due to its staying power.
Many of us still feel as if we only just saw this film yesterday. It's quoted and referenced constantly, it's commonly recognized as arguably Crowe's best work, and it set the tone for 15 years' worth of ancient history epics to follow. The film remains so relevant today that it's even utilized in modern gaming just to draw a crowd. Known for the use of popular fiction themes to liven up its selection, Gala Casino's site still contains a "Gladiator jackpot" where other options invoke far more modern stories like those of Marvel's Avengers crew (Iron Man, the Hulk, etc.). Simply put, this film has never gone away, and it's likely it never will so long as games like this exist.
The Lord Of The Rings: The Return Of The King (2003)
We may never see a phenomenon like The Return Of The King again. Fantasy epics just aren't often taken that seriously, and when they are, their sequels and "three-quels" certainly aren't. But The Return Of The King was nothing short of a larger-than-life finale to Peter Jackson's sensational retelling of the J.R.R. Tolkien books.
In a way, The Return Of The King is quite literally the "biggest" Best Picture winner of the century thus far, as it's fair to say no other film to take home the honor has had this sort of scope or ambition. But it also makes the list of the most noteworthy winners due to the fact that its 11 total Academy Award wins are noted by My Oscar Predictions as tied for the most all time (with Ben Hur and Titanic).
Slumdog Millionaire (2008)
Slumdog Millionaire may still be the most out-of-nowhere Oscar success story in the past 15 years. Adapted from a novel by Vikas Swarup, this film was spun into one of our most memorable modern romances by Danny Boyle. It also became something of a love song to a fascinating Indian culture that much of its worldwide audience knew very little about, and in doing so launched the international careers of Dev Patel, Freida Pinto, and legendary Indian composer A.R. Rahman.
The same site referenced previously lists Slumdog Millionaire with eight wins at the Academy Awards, which is tied for fourth most all time and second most among films from the 2000s. That's pretty sensational, particularly given that most everyone involved (besides Boyle) was unknown to most American and European viewers.
Argo (2012)
Argo was perhaps best known upon its release as the ultimate coming of age for Ben Affleck as a serious figure in Hollywood. He'd been rising toward greater prominence for years already but by directing and starring in a serious Oscars contender, he'd finally made it in most people's estimation. Affleck's understated portrayal of a CIA officer charged with pulling hidden American embassy workers out of Iran during the 1980 hostage crisis was undeniably his most compelling work to date.
There are better films to have won Best Picture in the past 15 years, but Argo stands out as a memorable heavyweight because of the competition it beat out to win the award. A category including the likes of Django Unchained, Life Of Pi, Lincoln, and Zero Dark Thirty was arguably as loaded as any we've seen this century.
For a broader look at Best Picture winners, Moviefone ranked every film to win the honor, and it's certainly another fun perspective to dig into heading into Oscar season. But in the meantime, here's a look at some of this year's contenders looking to join the ranks of the noteworthy winners discussed above.
Spotlight – An immensely powerful drama about the Boston Globe team that unraveled a Catholic Church sex scandal in the early-2000s, Spotlight was characterized by Indiewire as the only "sure" nominee.
The Big Short – Its take on Wall Street corruption and the 2000s housing bubble is arguably a bit too dense, but this film is well acted and undeniably engaging.
Carol – This tale of forbidden love seems a very likely nominee, as well as a strong bet to win Cate Blanchett her second Best Actress award.
Room – Simultaneously creepy and heart-warming, Room has become the year's surprise contender.
The Revenant – Directed by the man who led Birdman to Best Picture last year, this epic story of survival and vengeance could get a bundle of nominations.
Mad Max: Fury Road – Unorthodox and certainly not for everybody, Mad Max: Fury Road seems to be getting the respect it deserves for its boldly minimal script and stunning visuals.
Bridge Of Spies – It's hard to imagine a Steven Spielberg/Tom Hanks Cold War drama not getting a nomination, though the film's likeliest honor is probably Best Supporting Actor for Mark Rylance.
The Martian – The story of a man trapped on Mars was one of the most talked about projects of the year.