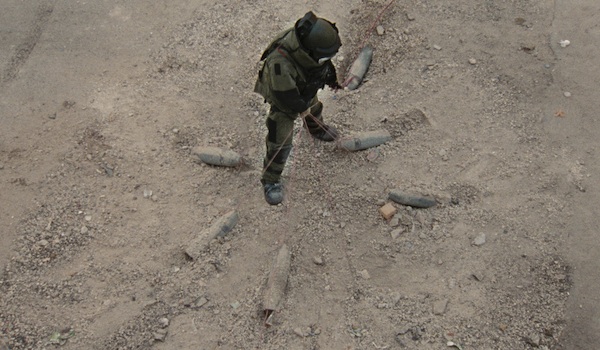 This was a very good year in film, and my first (partial) year as a blogger. Below are the ten films that have best stood the test of time.
10.) In the Loop
Profanity has never been better used than in this frightening satire of government ineptitude. The film is very British and very, very funny.
9.) An Education
My favorite performance of 2009 came from relative newcomer Carey Mulligan in Lone Scherfig's touching, honest portrayal of a young woman learning tough life lessons. The film is stunningly written and also features great performances from Alfred Molina and Peter Sarsgaard.
8.) The Cove
The best documentary I've ever seen—bar none. I was moved deeply by the plight of the dolphins in Taiji, Japan, and I found director Louie Psihoyos's filming style unique and enlightening.
7.) Up
An absolutely beautiful film, both visually and emotionally, Pixar's tenth feature is a traditional actioner, but it's also full of heart and love. The opening ten minutes are as close to perfection as I've ever seen on film.
6.) Fantastic Mr. Fox
I'm not a huge Wes Anderson fan, but I found this film to be beyond charming. The stop-motion animation served Anderson's quirky sensibility quite well. The voice work as spot-on, and the film's score was one of my favorites of the year.
5.) Avatar
The one film on the list that has gone down a little since my original list, James Cameron's feast for the eyes and ears is still a totally immersive experience, but it just doesn't quite measure up to the three films above it. 3-D has never been, and probably never will be, put to better use.
4.) The Hurt Locker
One of the films that has moved up quite a bit since my last ranking. I always found last year's Best Picture winner powerful, but the lack of narrative arc was something that held it back a little for me. Repeat viewings have lessened my frustration with the narrative and made me appreciate Kathryn Bigelow's stunning direction, as well as the film's inescapable tension.
3.) A Serious Man
Oh, how I adore the Coens. This is certainly one of their more obtuse films, but I adored its unique tone and daring twists and turns. Technically, the film is just superb, and the final shot is as mystifying as it is memorable.
2.) Up in the Air
I think the Academy should be ashamed that it failed to give Jason Reitman's film a single award. It's such a realistic portrait of the economic times in which we live, and it features outstanding writing and three marvelous performances from George Clooney, Vera Farmiga, and Anna Kendrick.
1.) Inglourious Basterds
Some things will never change, including my favorite film of 2009. Quentin Tarantino's best film? I thought so for a short time, but whether it is or not, I still adore his audacity and twisted sense of humor. It's gorgeously shot, and perfectly scored. Christoph Waltz leads an absolutely flawless cast, but as is usually the case with my favorite films, the star is the director, whose vision is so clear and distinctive that I can't help but label it as the best of 2009. There's just nothing else like it.