Posted on August 18, 2010 By John Gilpatrick Lists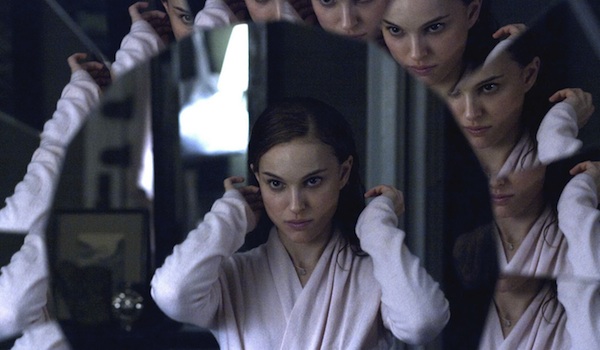 This past week, EW released its Fall Movie Preview issue, and I'm not lying when I tell you this is one of the 10 most anticipated events of the year for me. And speaking of 10 anticipated events, I've poured over the issue from cover to cover and decided to give you the 10 films I'm most excited about for the rest of 2010. There are of course many others I look forward to, but none as much as these 10. Let me know what you think of my list and what you are most excited for this fall!
10) The American
George Clooney is one of my favorite working actors. The spy thriller genre is right in my sweet spot. The production stills look gorgeous. And the trailer was dynamite. What's not to be excited for?
9) Never Let Me Go
I read the book on which this is based a few years ago, and the story is as devastating as the trailer makes it seem. I'm not familiar with Mark Romanek as a director, but I am quite excited to see what Carey Mulligan has in store for her follow-up to last year's An Education.
8) The Social Network
This one wasn't really on my radar until the trailers appeared. They perked me up big time. I should have known better. The team of Aaron Sorkin and David Fincher sounds fantastic, and I can't wait to see if they deliver.
7) Carlos
I don't know how I'm actually going to see this or in what format I'll see it in, but I think it could be awesome. A five-hour epic biopic of an internationally known terrorist sounds fascinating. It might be a bloated mess, but I'm thinking it'll end up being really cool.
6) Hereafter
I'm excited for this one because it doesn't sound like your average Eastwood production. I don't even know what that would be, but it doesn't sound like this—a meditative drama about life and death. This is another one that might end up being terrible, but I'm certainly intrigued.
5) 127 Hours
I can't imagine how this one ends up being terrible. Danny Boyle can do no wrong, in my opinion, and "man vs. wild" stories like this almost always pique my interest. This one sounds like it will be very intense and very intimate, but it will all hinge upon James Franco, who I think is more than capable of turning out a great performance.
4) Harry Potter and the Deathly Hallows: Part 1
I'm a Harry Potter junkie. Sue me.
3) Love and Other Drugs
I actually thought this was a drama at first, and when I heard it was a romantic comedy, I was a little disappointed. The trailer ended that disappointment fast. Anne Hathaway and Jake Gyllenhaal both look fantastic and appear to have great chemistry.
2) Black Swan
This is another one I was a little skeptical about until I saw the trailer. It's not that I didn't have faith in Darren Aronofsky, I just didn't think a ballet drama was my thing. But I can't get that last image from the trailer out of my head. I don't think this will be the Oscar play many are hoping for, but I do think it will be another great art-house film from a master director.
1) Another Year
It's number one for a number of reasons. First, it's one of the few films on the list that we know is good. The reviews out of Cannes were all raves. I also happen to think Mike Leigh is a master at what he does—dissecting the human condition with interesting, thought-provoking, and emotionally charged films. This one, full of distinguished Brits, is apparently no different, and I can't wait to see it!
127 Hours, Another Year, Black Swan, Carlos, Harry Potter and the Deathly Hallows, Hereafter, Love and Other Drugs, Never Let Me Go, The American, The Social Network