Posted on February 27, 2011 By John Gilpatrick Awards Predictions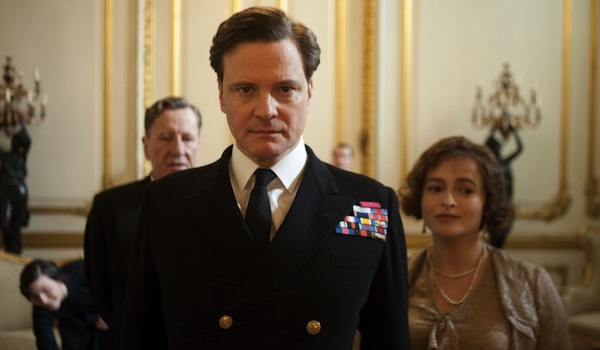 Nothing like waiting to the last minute, right?
It's finally here, and frankly, I can't wait until it's over. I'm very ready to move on to what will hopefully be a great crop of films in 2011. But here's what I think will be taking home the prizes this year, as well as what could and what should.
Best Picture
Will Win: The King's Speech
Could Win: The Social Network
Should Win: 127 Hours
Best Director
Will Win: David Fincher, The Social Network
Could Win: Tom Hooper, The King's Speech
Should Win: Fincher
Best Actor
Will Win: Colin Firth, The King's Speech
Could Win: Nobody…it's Firth's
Should Win: James Franco, 127 Hours
Best Actress
Will Win: Natalie Portman, Black Swan
Could Win: Annette Bening, The Kids Are All Right
Should Win: Nicole Kidman, Rabbit Hole
Best Supporting Actor
Will Win: Christian Bale, The Fighter
Could Win: Geoffrey Rush, The King's Speech
Should Win: Bale
Best Supporting Actress
Will Win: Helena Bonham Carter, The King's Speech
Could Win: Melissa Leo, The Fighter or Hailee Steinfeld, True Grit
Should Win: Steinfeld
Best Original Screeplay
Will Win: David Seidler, The King's Speech
Could Win: Christopher Nolan, Inception
Should Win: Nolan
Best Adapted Screenplay
Will Win: Aaron Sorkin, The Social Network
Could Win: Michael Arndt, Toy Story 3
Should Win: Sorkin
Best Animated Feature
Will Win: Toy Story 3
Could Win: Nothing.
Should Win: Toy Story 3
Best Documentary Feature
Will Win: Waste Land
Could Win: Inside Job or Exit Through the Gift Shop
Should Win: Exit Through the Gift Shop
Best Foreign Language Film
Will Win: In a Better World
Could Win: Incendies
Should Win: N/A
Best Art Direction
Will Win: The King's Speech
Could Win: Alice in Wonderland
Should Win: Inception
Best Cinematography
Will Win: True Grit
Could Win: The King's Speech
Should Win: Black Swan
Best Costume Design
Will Win: The King's Speech
Could Win: Alice in Wonderland
Should Win: Alice in Wonderland
Best Editing
Will Win: The Social Network
Could Win: The King's Speech
Should Win: The Social Network
Best Makeup
Will Win: Barney's Version
Could Win: The Wolfman
Should Win: N/A
Best Original Score
Will Win: The King's Speech
Could Win: The Social Network
Should Win: Inception
Best Original Song
Will Win: Toy Story 3
Could Win: 127 Hours
Should Win: 127 Hours
Best Sound Editing
Will Win: Inception
Could Win: True Grit
Should Win: N/A
Best Sound Mixing
Will Win: Inception
Could Win: The Social Network
Should Win: N/A
Best Visual Effects
Will Win: Inception
Could Win: Alice in Wonderland
Should Win: Inception
Best Animated Short
Will Win: Day and Night
Could Win: The Gruffalo
Should Win: Madagascar, A Journey Diary
Best Documentary Short
Will Win: Strangers No More
Could Win: The Warriors of Qiugang
Should Win: N/A
Best Live-Action Short
Will Win: Na Wewe
Could Win: Wish 143
Should Win: The Crush
2010/2011 Awards Season, 2011 Oscars, Black Swan, Inception, The Fighter, The King's Speech, The Social Network, Toy Story 3, True Grit