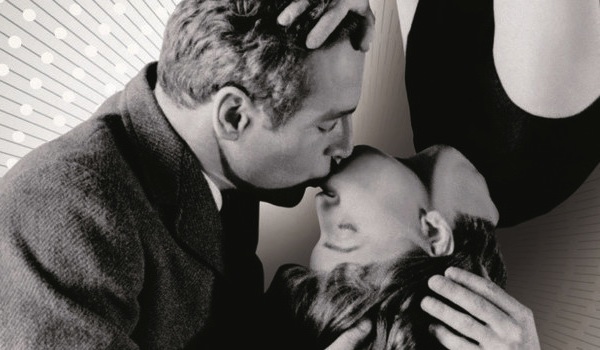 Now that every Competition film has screened, we have but 24 hours to wait for the Palme d'Or and Cannes' other big awards to be handed out. Here's where I'm thinking the Spielberg jury might land:
Palme d'Or (Best Film): The Past
This is arguably the most wide-open Palme race in a number of years. As many as four films seem like plausible winners, but I'm thinking it goes to Asghar Farhadi. His The Past was one of the first films to screen this year, and it received near universal praise. The reason I like its chance is because it strikes what I think is an appropriate note (sight unseen) between the international art house and more mainstream cinema. That's the kind of film I've been saying the Spielberg jury would go with all along.
Grand Prix (Runner-up): Like Father, Like Son
If, however, Spielberg is feeling compelled to reward a lesser known auteur, he need not look any further than Japan's Hirokazu Kore-eda. He's far from an unknown quantity, though he hasn't had a big art-house hit in American yet, like Farhadi had with A Separation. Like Father, Like Son could very well be that breakthough film, and a major Cannes prize (if it doesn't get the Palme, it'll almost certainly the Grand Prix or maybe Best Director) will be a big selling point for a distributor.
Prix du Jury (Jury Prize, Third Place): Borgman
This award is almost always a surprise, often going to a film without much buzz that the jury wants to just see win something. Grigris seems like a possibility based on subject matter and reception (warm, but not Palme or Grand Prix warm), but I'm going with Alex van Warmerdam's black comedy, which received very strong reviews. It could very well cut a little too deep for Spielberg and co., but if it gets anything, it feels like a Jury Prize film.
Prix de la mise en scene (Best Director): Paolo Sorrentino
My original Palme pick certainly didn't disappoint, but the truly rapturous reviews for La grande bellezza are few and far between. That said, those in favor of the film are quick to praise Sorrentino's visual sensibilities, and I don't think it's too tough a film to swallow, so it seems like a decent enough bet for a prize like this.
Prix d'interprétation masculine (Best Actor): Michael Douglas
If J.C. Chandor's All Is Lost had managed to nab a Competition spot, this race would be the easiest to predict by far. But with Robert Redford out of the running, Best Actor seems like a dog fight between Douglas and Inside Llewyn Davis' Oscar Isaac. With it being Michael Douglas in Steven Soderbergh's "last" film, I give Behind the Candelabra the edge.
Prix d'interprétation feminine (Best Actress): Adele Exarchopoulos
Blue Is the Warmest Color is easily the trickiest film to place here. How will Steven Spielberg's jury react to a three-hour-long explicit lesbian drama? I don't know. Hopefully well, as it sounds like the film of the festival, whatever the awards might tell you. It could very well win the Palme. It could very well get shut out. I think a Best Actress award seems like a solid bet, however. No one has a bad thing to say about Adele Exarchopoulos' performance, and an award like this probably means more for her than it would a Berenice Bejo or Marion Cotillard.
Prix du scenario (Best Screenplay): Joel and Ethan Coen
Because Inside Llewyn Davis needs to win something, right?