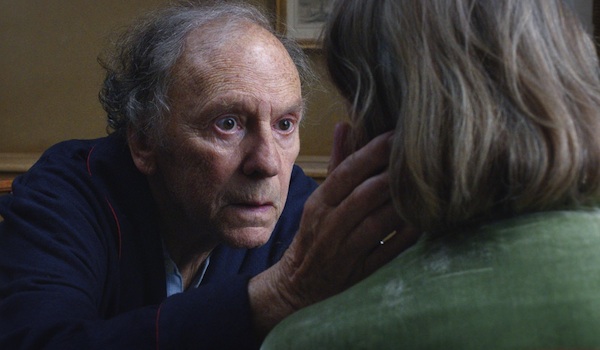 With Django Unchained and Les Miserables finally hitting theaters, we can finally remove a certain amount of speculation from the Oscar race. Audiences everywhere will officially have their say over this year's crop of contenders, which will ultimately mean crossing some names/films of our lists (and maybe adding a name here and there). In other words, these races are really starting to crystallize at this point. Yet, some big questions remain.
It's still an oddly wide-open year. We got word this week of the Best Foreign Language Film shortlist (more on that below), but if you look at where the buzz lives and what films/performances the critics groups and guilds have showered with love, a number of unofficial shortlists have formed.
Take a look at Best Actress. Eight names dominate the conversation: Jessica Chastain (Zero Dark Thirty), Marion Cotillard (Rust and Bone), Jennifer Lawrence (Silver Linings Playbook), Helen Mirren (Hitchcock), Emmanuelle Riva (Amour), Quvenzhané Wallis (Beasts of the Southern Wild), Naomi Watts (The Impossible), and Rachel Weisz (The Deep Blue Sea). To even contemplate another name at this point is foolish. These are your contenders. The Academy merely needs to decide which three get the shaft (my money is with Weisz, Mirren, and Watts).
Something similar is happening in the Best Actor race, though that race has even fewer legitimate contenders—seven, in my estimation. Bradley Cooper (Silver Linings Playbook), Daniel Day-Lewis (Lincoln), and Hugh Jackman (Les Miserables) are locked and loaded. That means Richard Gere (Arbitrage), John Hawkes (The Sessions), Joaquin Phoenix (The Master), and Denzel Washington (Flight) will be sweating it out until Jan. 10 (when I suspect Hawkes and Washington get some good news).
Best Supporting Actress is so weak this year it's actually hard to narrow the list down to just a few names. One can't help but think some wild card can slide in come nomination day. Best Supporting Actor seems similarly difficult to predict—not because of weakness, but rather a plethora of plausible nominees including three from Django Unchained.
Best Picture remains the most exciting race of the year. Six films—Argo, Les Miserables, Life of Pi, Lincoln, Silver Linings Playbook, and Zero Dark Thirty—look great. Beyond those live a host of bubble films—Amour, Beasts of the Southern Wild, Django Unchained, Moonrise Kingdom. Even The Master, with its boat load of critics prizes, isn't dead at this point (though I'm not crazy enough to actually predict it).
Click on over to my predictions page to see how I expect these wacky races to fill out.
But now, some thoughts on the Best Foreign Language Film race. The branch eliminated more than 60 films this week, and we're left with only nine potential nominees. The list:
Amour (Austria)
Beyond the Hills (Romania)
The Deep (Iceland)
The Intouchables (France)
Kon-Tiki (Norway)
No (Chile)
A Royal Affair (Denmark)
Sister (Switzerland)
War Witch (Canada)
Of those, Amour, The Intouchables, A Royal Affair, and even No seem like better-than-solid bets. From there, the race for the fifth slot could go a number of ways. Of course, one of these films we don't know all that much about (The Deep, Sister) could surprise. The likelier road is one where the branch's executive committee saves a film that would otherwise miss out on a nomination. Could that film be Amour? Sure. This branch is notorious for going in a "different"—usually more traditionally emotional—direction. If Amour needs to be "rescued," maybe something like War Witch gets a nomination. Another possibility is that Cristian Mungiu's Beyond the Hills gets the committee's vote of confidence.
What's interesting is that the way the nominations pan out could say a lot about what film wins the prize. Many are assuming Amour has this thing wrapped up, and it's not hard to see why. It won the Palme d'Or. It might be a Best Picture nominee. But it's never that straight-foward with this branch. If Beyond the Hills gets in, it'd be fair to surmise that the branch took to Amour a little more than I'm expecting. If that happens, I'd happily change my prediction from The Intouchables (the biggest hit in the race) to Michael Haneke's film.
The Golden Globes will probably go for Amour. Ditto any remaining guilds/critics groups. The Oscar race, though, will come down to the wire. Hell, maybe one of these other films could take the prize home. Simply put, this is traditionally one of the hardest categories to accurately forecast—which happens to make it one of the most fun to track.