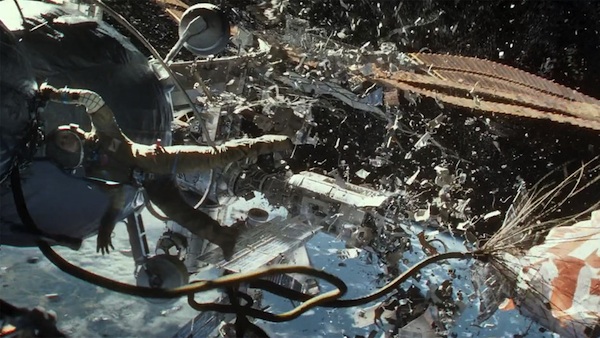 Click on over to my 2014 Oscar Predictions page to see everything I'm forecasting in the major categories. And check out my 2014 Oscar Predictions: Technical Categories page for projections in Best Cinematography, Best Visual Effects, and more.
Oscar talk always get serious for me when I start pondering the more technical categories. I've been weighing Best Picture, Best Director, Best Actor, Best Actress possibilities for weeks now, but spending time to dig into Best Costume Design is an October task—no earlier—on my calendar.
And even in October, it's impossible to do anything more than speculate about this stuff. Some of the movies have been seen; some are still mysteries. For now, I'm take a very broad look at all the tech categories, trying to identify major themes we might be discussing this season. Five questions, five hopefully well-reasoned answers. And…go:
1.) Can Rush Ride Craft Nominations to a Best Picture Nod?
It's one of the more interesting cases this awards season. People like Rush. Few LOVE it. It'll likely end up a modest box office success, but it's a September release, and one can't help but think it could be forgotten by the end of the year.
The tricky part is Rush's impeccable craft. Rush could easily slide into Best Cinematography, Best Editing, Best Sound Mixing, Best Sound Editing, Best Makeup and Hairstyling nominations, among other categories. And if it earns six or seven tech nominations, wouldn't it have to get a Best Picture nomination, especially with would-be Oscar players moving into next year (Foxcatcher and, possibly, The Wolf of Wall Street)? It's a pure numbers game at that point. If that many branches deem it worthy of their nomination, wouldn't it have the support necessary for more?
2.) How Will The Hobbit Factor Into the Race This Year?
For a film that very few had truly awful things to say about, The Hobbit: An Unexpected Journey sure was quickly forgotten. Last year at this time, it was the winter's buzziest film. Not so much for its sequel, which no one seems to care about—myself included, sadly. That said, any Middle Earth-set film ought to be considered an Oscar contender on a technical level. I've got The Hobbit: The Desolation of Smaug pegged for Best Makeup and Hairstyling, Best Production Design, and Best Visual Effects. But don't count it out for Best Costume Design, Best Original Score, Best Sound Editing, and Best Sound Mixing, among other categories. And who knows, maybe Peter Jackson will recapture the Lord of the Rings magic with this second Hobbit movie.
3.) Is This the Year for Roger Deakins or Emmanuel Lubezki?
Seems to be the case. Best Cinematography isn't as interesting a race as usual because Gravity is going to loom so largely over the craft categories. That's great news for Lubezki, who's a virtual lock for his sixth Best Cinematography nomination and one of the closest things the 2014 Oscars have to a certain victory.
Of course, good news for Lubezki is bad news for Deakins, whose fantastic Prisoners work will likely leave him without an Oscar still. Will he get a nomination? I say yes, but he'll have to wait a little longer for that elusive gold statue.
4.) How Will Best Editing Shape the Best Picture Race?
This question can't truly be answered until the race shifts into second gear, when we decide it's time to start talking about winners instead of nominees. But history, of course, tells us you can't win Best Picture without a Best Editing nomination, which makes this often overlooked category an incredibly important one.
How will Best Editing take shape? Gravity, 12 Years a Slave, and Captain Phillips seem like great bets. The former, even if it doesn't become your Best Picture frontrunner (which it might after last week's NYFF bow), could win the thing considering Greengrass' frenetic style of filmmaking. But what else is there? Certainly American Hustle, which I'm still predicting to win Best Picture, sight unseen. I mentioned Rush earlier as a possibility. If Saving Mr. Banks, The Monuments Men, or The Secret Life of Walter Mitty strikes it big, one, two, or all three could be given token Editing nominations. Finally, I wouldn't count out Prisoners, which weaves so much into its admittedly long running time. It's a feat of great storytelling that should earn serious consideration.
5.) Will Any Best Picture Contenders Strike Out in the Craft Categories?
I ask this question mostly in reference to Saving Mr. Banks because outside that token Best Editing nomination and (possibly) Best Original Score, I don't see it contending for any below-the-line awards. Now, that won't stop it from getting a Best Picture nomination, per se. But has any film won Best Picture in the modern era with four or fewer nominations? Does it need that craft help to push it over the top? Could be a moot point if the film isn't any good, but we should find out soon enough either way.
For more, check out my complete 2014 Oscar Predictions: Technical Categories.