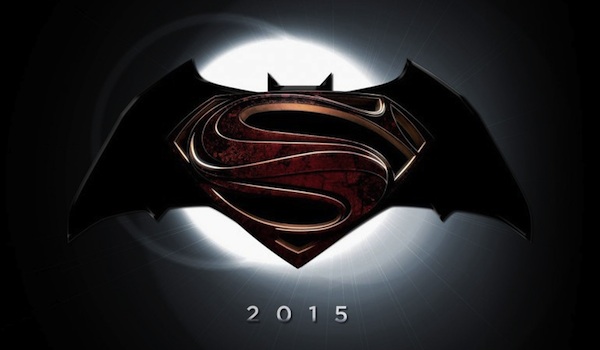 As if we didn't need another reason to totally flip about the big movies of 2015, Comic-Con came and went this past week, and DC announced a Superman/Batman on-screen meeting about 24 months from now. Incidentally, we also got a nice nugget of news about another big superhero collaboration, 2015's sequel to The Avengers (now subtitled "Age of Ultron").
This all comes on the heels of a number of huge announcements with one big thing in common: a year. The year 2015 promises to be the biggest in movie history—if not in terms of quality then certainly when it comes to hype and money. And that's fine. I'm a bit of a movie snob, of course, but I can enjoy a well-made blockbuster, and I'm certainly not immune to hype. As such, I've ranked the ten 2015 movies I'm most excited for. Will these all come out in 2015? Probably not. It really is such a packed year that I'd assume one or more will wait for the clearer pastures of 2016—or maybe even move up into 2014. But if they do, shit, I don't think the internet will be able to handle all that excitement.
10.) The Hunger Games: Mockingjay, Part 2
(November 20, 2015)
It is hard to say exactly how excited I'll truly be for this film because we still have two films in this "saga" before it's "rousing" conclusion—I put rousing in quotes because the third novel in the series is a real slog. But splitting it in two is, in some ways, not a terrible creative decision because the book is very backloaded. Part 1, I suspect, will be a sacrificial lamb of sorts. And that's where my hope lies in Part 2.
9.) Jurassic Park IV
(announced)
This one was supposed to be a 2014 release. It has a director (Safety Not Guaranteed's Colin Teverrow), but no cast or plot, so it has officially become a 2015 title, but one, from what I can tell, that still doesn't have a rock-hard release date. Could that mean a move to 2016? Sure. Whenever it lands, I'll be there. While the two existing sequels kind of blow, the original is action perfection.
8.) The Avengers: Age of Ultron
(May 1, 2015)
I'll admit the Ultron concept sounds intriguing to me, but frankly, The Avengers didn't move the needle much for me. Of course, I'll see this movie; it just might be the biggest of the entire year. But I have my trepidations.
7.) Ant-Man
(rumored)
The whole Marvel engine is tiring me out, but an Edgar Wright movie? That's something worth getting excited for. See you soon, Ant-Man.
6.) Independence Day 2
(July 3, 2015)
I mean, it's hard to come up with a less artistically essential summer film, but I love me some Independence Day. I'm probably more excited just to learn what the hell this is going to be about, but I'm seeing the film regardless of what Roland Emmerich has in mind.
5.) Finding Dory
(November 25, 2015)
While I, like most of you, dearly wish Pixar wasn't stricken with such a serious case of sequel-itis, I love Finding Nemo—like, a lot. Spending time with these characters, in this world? Yeah, that's something I'm excited for.
4.) Untitled Superman/Batman movie
(announced)
C'mon, even you Man of Steel haters have to admit this sounds badass. Superman and Batman!!! Y'all can have your Avengers. I'll take these two beasts.
3.) Avatar 2
(rumored)
The likeliest candidate for delay. (Maybe it already has been? All I know is this was the year Cameron originally intended to release this movie.) I loved the first Avatar movie, even though, I guess, it's become cool to hate on it. Whatever. You don't have moviegoing experiences like that often, and whether the next one comes in 2015, 2016, 2020, I'll be there with my 3D glasses, probably giggling like an idiot.
2.) James Bond 24
(November 6, 2015)
Daniel Craig? Check. Sam Mendes? Check. That's all I needed to know. These guys can and should have carte blanche after Skyfall, and I have no doubt they'll floor us again in 2015.
1.) Star Wars: Episode VII
(announced)
I'm not the world's biggest Star Wars fan. I love Episodes IV and V. I enjoy the prequels for what they are. Return of the Jedi is dumb fun. And I'm not the world's biggest J.J. Abrams fan. I super-loathed Super 8, and really didn't find much to enjoy in the latest Star Trek sequel, which was way too slick for its own good. Worse, I hate the idea of one man helming film's two biggest space-set franchises (hell, two of the biggest franchises, period). That said, I'm more excited for Episode VII than any other film in 2015 for one simple reason: it's a film I NEVER thought we'd see. After the prequels, I assumed these movies were done—dead and buried. But here we are, two years away from finding out what happens after the second Death Star is destroyed—with a whole new team in place, it should be noted—and my inner child can hardly take the anticipation.