The 2020 Oscar nominations totally snuck up on me this year. That's probably because I'm still behind on catching up with a bunch of likely 2020 Oscar nominees – not to mention the fact that I skipped the Golden Globes this year, but I'm happy to get these Oscar predictions in right under the wire. They'll probably fall short of how I tend to do with these, but if that's the case, then we'll have some fun surprises on nomination morning, and how can that be a bad thing?
2020 Best Picture Predictions
1917
Ford V Ferrari
The Irishman
Jojo Rabbit
Joker
Little Women
Marriage Story
Once Upon a Time in Hollywood
Parasite
It would be pretty shocking for any of these titles to miss, some more so than others and with one exception. I think Ford V Ferrari has a solid shot to slide into position #9, but I wouldn't be at all surprised to see it miss out. On the very small chance there are ten nominees for the first time since the fluid Best Picture rules were implemented, I think that last spot could go to any of Knives Out, Bombshell, The Two Popes, The Farewell, or Uncut Gems.
2020 Best Director Predictions
Bong Joon-ho, Parasite
Sam Mendes, 1917
Todd Phillips, Joker
Martin Scorsese, The Irishman
Quentin Tarantino, Once Upon a Time in Hollywood
Again, this one feels pretty set in stone with the exception of a fifth slot that I'm giving to Todd Phillips right now. His Joker is the biggest hit on the board and the most obviously DIRECTED movie in the bunch. If he misses out, I'd expect to see Greta Gerwig here for Little Women, followed by (in order of likelihood) Taika Waititi (Jojo Rabbit), Noah Baumbach (Marriage Story), James Mangold (Ford V Ferrari), and Lulu Wang (The Farewell).
2020 Best Actor Predictions
Antonio Banderas, Pain & Glory
Adam Driver, Marriage Story
Taron Egerton, Rocketman
Joaquin Phoenix, Joker
Adam Sandler, Uncut Gems
This is as loaded an acting category as I can ever recall. Robert De Niro – a screen legend if there has ever been one – is basically an afterthought for a career-defining performance in a Best Picture frontrunner. That's just what we're dealing with in Best Actor this year.
All that said, I think Driver and Phoenix are locked in, and it seems like people are really excited about the possibility of a Sandler nomination, even if the film doesn't have the across the board support I think it deserves.
I'm personally skeptical about Antonio Banderas, even though he's earned a lot of great notices and precursor attention. I just wonder how likely he is to beat out someone like De Niro or Leonardo DiCaprio (for Once Upon a Time in Hollywood) when Pain & Glory is far less likely to garner attention across the board. But the actors sometimes march to the beat of their own drum, so I'll slide him in at #4.
My fifth spot comes down to De Niro, DiCaprio, Eddie Murphy (Dolemite Is My Name), Jonathan Pryce (The Two Popes), Christian Bale (Ford V Ferrari), and my eventual pick, Taron Egerton (Rocketman). It's hard to ignore a box office hit that so closely hews to the film and performance that won Best Actor last year (Rami Malek, Bohemian Rhapsody). And despite their faults, both Rocketman and Egerton's performance are better than Malek and Rhapsody. He's got a Golden Globe in his favor. I think he'll make it by a nose.
2020 Best Actress Predictions
Awkwafina, The Farewell
Scarlett Johansson, Marriage Story
Saoirse Ronan, Little Women
Charlize Theron, Bombshell
Renee Zellweger, Judy
Not nearly as much excitement over in Best Actress this year, though with the prohibitive favorite (Renee Zellweger) appearing in a pretty dull film that didn't really break through in a way that will earn it broad Academy support, this is one category where I'd have my eye on an Oscar night upset (not unlike last year).
Anyway, I'd bet the farm on Zellweger, Johansson, and Theron making the cut. Ronan feels a little less of a sure thing (though she's the clear standout in my opinion). And that leaves Awkwafina and Cynthia Erivo battling it out for the fifth spot. I'll give the edge to the better performance in the better film.
2020 Best Supporting Actor Predictions
Tom Hanks, A Beautiful Day in the Neighborhood
Song Kang-Ho, Parasite
Al Pacino, The Irishman
Joe Pesci, The Irishman
Brad Pitt, Once Upon a Time in Hollywood
Four of these spots seem locked up (Hanks, Pacino, Pesci, and Pitt), and I think I could get the fifth nomination, and it would still be the most loaded category in Oscar history in terms of talent and star power. Since I don't have any eligible films this year, I'll give that fifth spot to Parasite's Song Kang-Ho over Anthony Hopkins (The Two Popes) and Willem Dafoe (The Lighthouse).
2020 Best Supporting Actress Predictions
Laura Dern, Marriage Story
Florence Pugh, Little Women
Jennifer Lopez, Hustlers
Margot Robbie, Once Upon a Time in Hollywood
Zhao Shuzhen, The Farewell
Save Laura Dern, I don't feel particularly great about any of these performers. I'm not even sure which Margot Robbie performance I'm not sure is going to get in! If any of these women misses out (and assume at least one or two will), look out for Robbie in Bombshell, Annette Bening (The Report), or Scarlett Johannson (Jojo Rabbit). And if we see a totally out of left field, no precursors whatsoever sort of nomination this year, I think it'll be here.
2020 Oscar Predictions
I'm not going to provide commentary for the remaining categories, but I'm more than happy to go on the record and ultimately make a fool of myself.
I will say I don't think there's going to be a true nominations hog (a la La La Land or something like that, but don't be shocked to see close to a half dozen movies – 1917, The Irishman, Joker, Once Upon a Time in Hollywood, Parasite, and maybe Little Women – push for a nomination total in the eight to ten range.
2020 Best Adapted Screenplay Predictions
A Beautiful Day in the Neighborhood
The Irishman
Jojo Rabbit
Little Women
The Two Popes
2020 Best Original Screenplay Predictions
The Farewell
Knives Out
Marriage Story
Once Upon a Time in Hollywood
Parasite
2020 Best Animated Feature Predictions
Frozen 2
How to Train Your Dragon: The Hidden World
I Lost My Body
Missing Link
Toy Story 4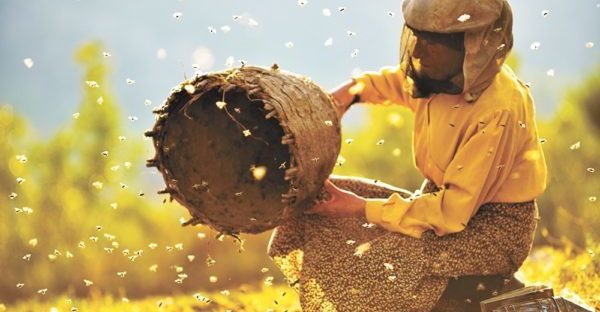 2020 Best Documentary Predictions
American Factory
Apollo 11
For Sama
Honeyland
One Child Nation
2020 Best International Film Predictions
Atlantics
Beanpole
Les Miserables
Pain & Glory
Parasite
2020 Best Cinematography Predictions
1917
Ford V Ferrari
The Irishman
Joker
Once Upon a Time in Hollywood
2020 Best Costume Design Predictions
Dolemite Is My Name
The Irishman
Little Women
Once Upon a Time in Hollywood
Rocketman
2020 Best Editing Predictions
1917
Ford V Ferrari
The Irishman
Once Upon a Time in Hollywood
Parasite
2020 Best Makeup and Hairstyling Predictions
1917
Bombshell
Joker
Judy
Once Upon a Time in Hollywood
2020 Best Original Score Predictions
1917
Joker
Little Women
Marriage Story
Star Wars: The Rise of Skywalker
2020 Best Original Song Predictions
"(I'm Gonna) Love Me Again" from Rocketman
"Glasgow" from Wild Rose
"I'm Standing with You" from Breakthrough
"Into the Unknown" from Frozen 2
"Stand Up" from Harriet

2020 Best Production Design Predictions
1917
The Irishman
Jojo Rabbit
Once Upon a Time in Hollywood
Parasite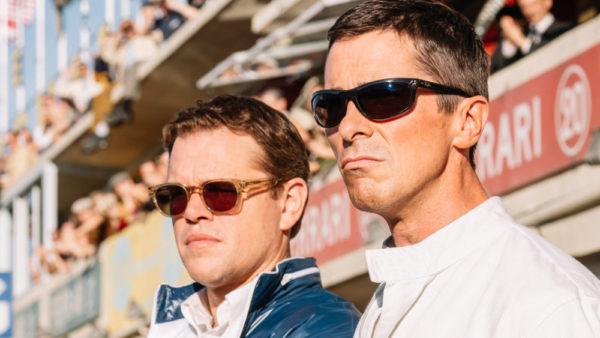 2020 Best Sound Editing Predictions
1917
Avengers: Endgame
Ford V Ferrari
Rocketman
Star Wars: The Rise of Skywalker
2020 Best Sound Mixing Predictions
1917
Avengers: Endgame
Ford V Ferrari
Rocketman
Star Wars: The Rise of Skywalker
2020 Best Visual Effects Predictions
1917
Avengers: Endgame
The Irishman
The Lion King
Star Wars: The Rise of Skywalker