Posted on February 3, 2020 By John Gilpatrick 2019, Lists
I've always said that if you can't find enough movies to call a given year "great," then you aren't watching enough or digging deep enough to find the best titles. So perhaps the onus is on me, but I found 2019 pretty damn underwhelming as a movie year overall. A late push probably elevates it above 2018 in terms of the quality of each year's very top films, but I'll say that no year this decade inspired me to visit a theater less, and even some of the smaller narrative films and docs that really fill out my movie-watching year either never materialized or disappointed in 2019.
With that enormous caveat out of the way, I'll say that these 13 films really knocked my socks off. Some of them have sat with me for months. Others are relatively new discoveries that I can't wait to spend more time with soon. They're all very much worth your time and money.
1917
The backlash that tends to accompany a year's Best Picture frontrunner has attached itself to Sam Mendes' "one-take" war film, and it's a weird situation for me. I'm usually one of the guys with the pitchforks, but I love this movie. It's nice to be happy for a film and its creators. I'm going to chase this feeling again in the future, assuming the Academy doesn't make it impossible like it tends to do.
But anyway, 1917 is the rare long-take exercise that feels exactly the right amount of claustrophobic. I'm usually sitting there wondering why we couldn't get a pause in the action or at least a static establishing shot, but in 1917, it clicked with me. Part of that is the thematic power of its relentlessness, but even bigger is simply the way it's constructed. Yes, sure. It's a little video game-y. But each episode plays out in a tense but pretty humane way, and while Mendes deserves a ton of credit, so too do George Mackay and Dean Charles Chapman.
*****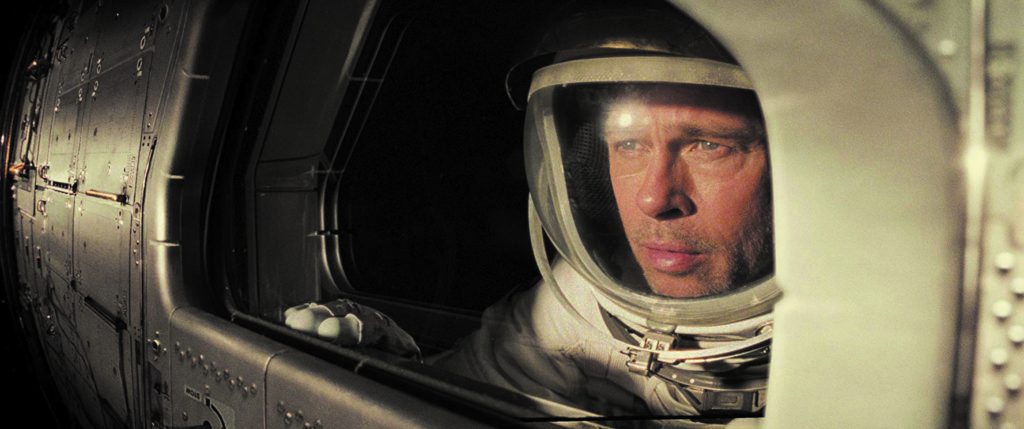 Ad Astra
Most of James Gray's films are anchored by men with deep daddy issues, and Ad Astra is no different. It just asks its lead character, an arguably never better Brad Pitt, to do so deep, deep, DEEP in outer space. It goes down in a very deliberately contemplative way, which certainly alienated some viewers expecting a Pitt-led space shoot-em-up, but no film has ever more closely resembled 2001: A Space Odyssey – my all-time favorite film – than this one. I know that won't mean much for some – and it may be a negative for many others – but I was very much on this film's wavelength.
*****
Avengers: Endgame
Two Marvel movies found their way onto my best films of 2018 list, and while it doesn't clear the extremely high bar set by Black Panther, it's probably the decade-spanning franchise's second best title. I'm not sure how long it will take – maybe never – for something to surpass it in terms of scale, but what's cool about Endgame is how its quietest moments are among its best.
*****
A Beautiful Day in the Neighborhood
What could have been a paint-by-numbers biopic becomes something spectacular in the hands of director Marielle Heller and her team who, instead of focusing on Mister Rogers' life from birth to death or even taking the "one small slice" approach to biopic-ing, shift the focus to an outsider who's wrestling with his own demons and skeptically trying to understand what actually makes Mister Rogers tick.
But the film's interesting screenplay is one-upped by Heller's style of filming, which is emotionally aggressive and absolutely perfect for the material. There are long pauses and extreme close-ups. It's the flashiest version of this film that I could have imagined, and while that's not always the best option for any film, I loved it here.
*****
Dark Waters
Speaking of paint-by-numbers, that would have been Dark Waters in the hands of 99 percent of filmmakers, but with Todd Haynes in charge, it becomes something transcendent. It's a simple story. A big city (Cincinnati!) lawyer returns to his small West Virginia hometown to defend a farmer (and then basically the entire town) against a chemical company that's engaged in a decades-long cover-up of cancerous chemicals in the town's water supply.
Ruffalo plays the lawyer, and he slouches his way through the entire thing in a way that serves the material brilliantly. And Haynes depicts water like a thing of existential dread like I've never seen before in a film like this. Anne Hathaway and Bill Camp provide outstanding supporting work. It's just a film that does something so unexpected that I actually find it moving and inspiring.
This is one of the four unassailable titles I saw this year (I'll note the rest as I go) and one of the best movies of the 2010s.
*****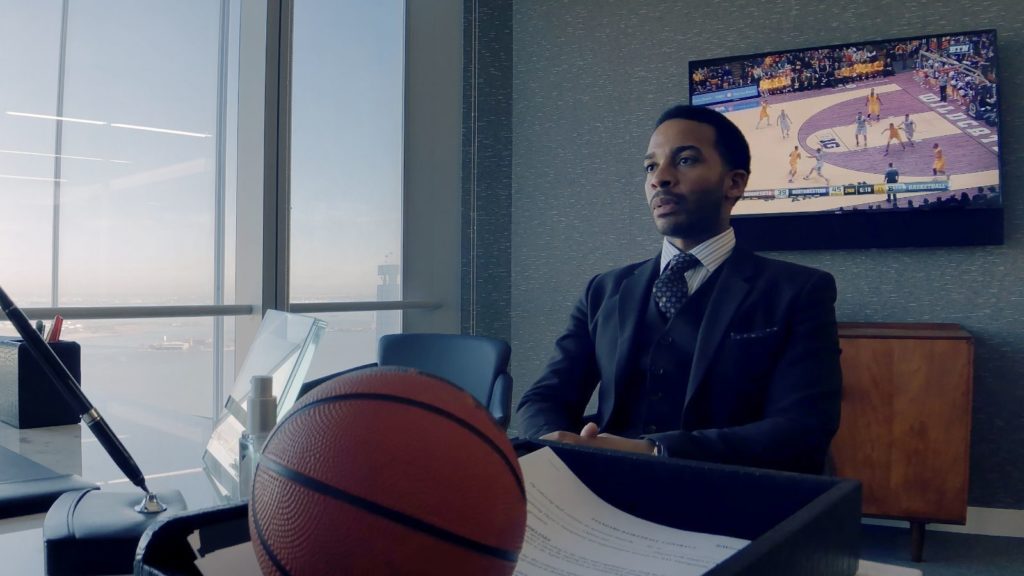 High Flying Bird
The first movie I saw this year remains one of my very favorites. Of course, it's always great to see director Steven Soderbergh operating on a high level, but this one speaks so eloquently to his journey as a filmmaker. While the film's plot is focused on a sports agent (an outstanding Andre Holland) who's trying to do what's best for himself and his star client in the middle of a league-wide labor dispute, it's ultimately about a person trying to work a broken system to his benefit. That's Soderbergh. He retired because he couldn't make the movies he wanted to any longer, and he returned a few years later with an iPhone and some unique distribution deals (including a partnership with Netflix) that made his movies more acceptable for financiers. And while they don't always work, they're usually interesting – none more so than High Flying Bird.
*****
Hustlers
Director Lorene Scafaria's film, based on a true story, is one of the most purely entertaining films I've seen in a while. It's about a group of strippers whose lives change dramatically for the worse because their clients essentially bankrupt the country and get away with it. So they take their fate into their own hands and start reclaiming some of what they think is theirs through very nefarious means.
The film really hinges on an excellent Jennifer Lopez performance. She brings so much of our history with her to the role. She's a sex symbol, a mentor, a badass. It's one of my favorite performances of 2019, and it's such a bummer she wasn't acknowledged by the Academy.
*****
The Irishman
My favorite movie of 2019 is Martin Scorsese's epic gangster drama, released in November on Netflix. It's a film about finishing things. People who didn't like the film (and even some who did) latched onto its running time so hard and so negatively with the primary complaint being that the end is too long. But the end is the point. The film takes us on this wild ride into the world of the mafia and Jimmy Hoffa (a bananas Al Pacino) without ever losing sight of the fact that its being shared with us by a man who is at the end of his life. And when his story is over, we stay with him. He tries to make amends. He shops for a coffin. He sits with his priest. It's overwhelming beautiful, yet it never lets its main character (a marvelous Robert De Niro) off the hook for his crimes. A wonderful note at the end of a truly spectacular career.
*****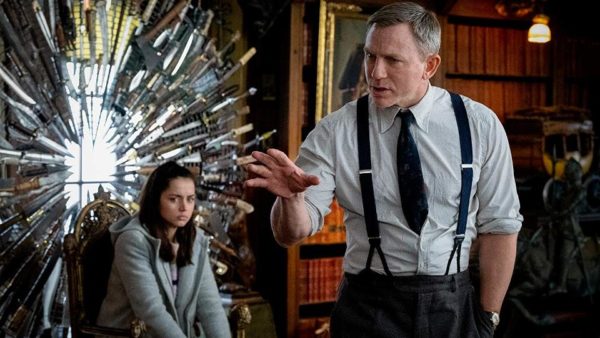 Knives Out
Rian Johnson left the Star Wars universe and headed for the rich Connecticut countryside for a modern riff on Agatha Christie, and the results are delicious. Daniel Craig – clearly very ready for life post-Bond – relishes the role of Benoit Blanc, the world's smoothest and sharpest private detective. And the rest of the film's cast – from Ana de Armas to Chris Evans, Toni Collette to Jamie Lee Curtis – is more than game to keep up with him.
*****
Little Women
Maybe the world didn't need another film adaptation of Louisa May Alcott's seminal novel, but the world needs this film. It also needs more films from Greta Gerwig, who announced herself as a major behind-the-camera talent with Lady Bird and announces herself as one of the best and most confident filmmakers of her generation with her sophomore effort.
Saoirse Ronan gives one of the best performances of her career, as does Florence Pugh, and Timothee Chalamet, Emma Watson, Laura Dern, Chris Cooper, and others all provide exceptional supporting work. But the film stands out (as one of my very very favorites of 2019) because Gerwig plays with the source material and injects it with new life 150 years after it was published.
*****
Parasite
Arguably the most critically acclaimed film of the year isn't necessary my favorite, but it's hard to watch Bong Joon-ho's Palme-d'Or-winning, genre-bending … let's say class thriller … and not admire the hell out of it. The cast is an A+ across the board, and there were moments I was watching when I genuinely had no idea what was going to happen next. I watch a lot of movies. That's EXTREMELY rare.
*****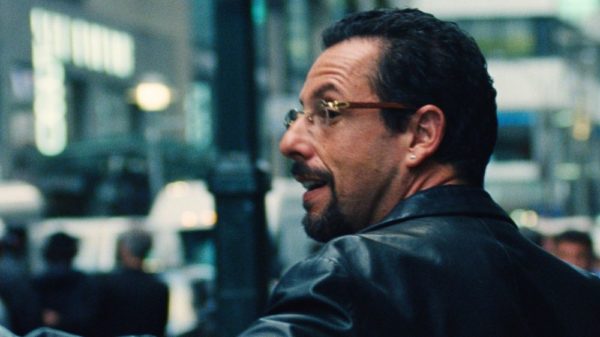 Uncut Gems
The Safdie Brothers' skeevy gambling thriller (my silver medalist for 2019) was basically a 120-minute anxiety attack. Adam Sandler gives my favorite performance of the year as Howard, a guy who could make a career out of always making the worst choice imaginable, but the brilliant color provided by everyone around him – including Julia Fox, Kevin Garnett, Lakieth Stanfeld, Idina Menzel, Eric Bogosian, and more – is what makes the film tick. Best ensemble work this year. Best cinematic world-building of the year. Just incredible, butt-clenching stuff.
*****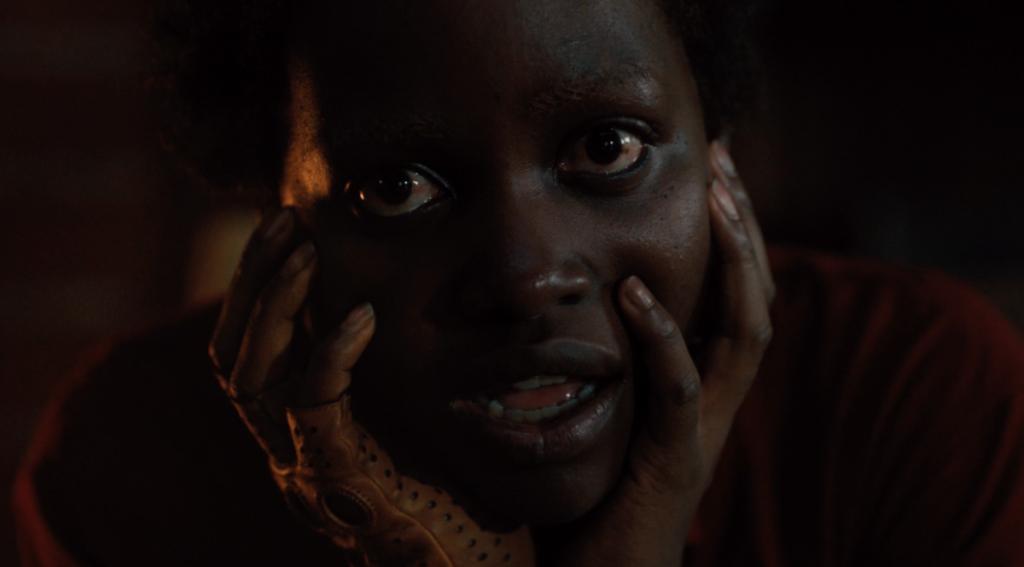 Us
Jordan Peele follows up Get Out with this messier, bloodier social horror film that's kind of like an ink blot test. It'll mean something different for everyone, and opinions on its worthiness have varied and will continue to vary wildly.
I loved the thing, and I thought Lupita Nyong'o's dueling performances were absolutely sensational, and if you were left lukewarm after a first viewing, check it out again. It definitely improves when you can focus more on its themes, rather than trying to keep up with its complicated plot.
1917, A Beautiful Day in the Neighborhood, Ad Astra, Avengers: Endgame, Best of 2019, Dark Waters, High Flying Bird, Hustlers, Knives Out, Little WOmen, Parasite, The Irishman, Uncut Gems, Us