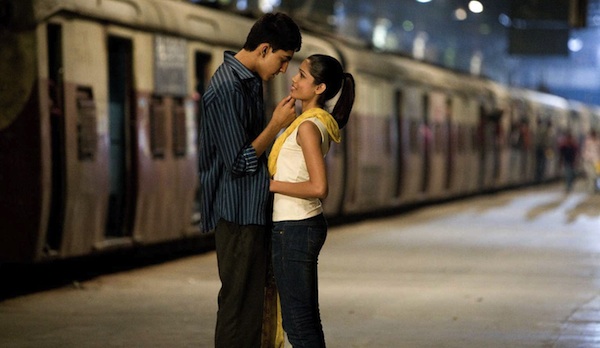 I saw 100 films in 2008. There are likely some stories and trends many would deem worthy of discussion that relate to films I haven't seen. Obviously, I won't be discussing those. This article is simply a general recap of the things I remember from my own personal 2008 in film.
Probably the biggest thing I'll remember about the films of 2008 is the high quality of blockbusters. The Dark Knight completely upped the ante of what we should expect from superhero films. Ironically, Jon Favreau did the exact same thing just two months earlier with Iron Man. Pixar outdid itself with WALL-E. And Tropic Thunder proved that Ben Stiller can still be funny.
Even the lesser quality blockbusters weren't all that bad. Of the top ten domestic moneymakers of the year, I saw eight and gave six of them a three-star rating or better. Compared to four from 2007 and 2009, that's pretty damn good.
Some of the year's prestige films ended up becoming blockbusters as well. Gran Torino took off to become a surprise smash during the holidays. Slumdog Millionaire rode the Oscar wave to a very high gross. And The Curious Case of Benjamin Button found enough curious people to make the expensive film profitable. But some of the Oscar-bait got lost in the shuffle. Milk, Frost/Nixon, and The Reader couldn't really cash in on their Oscar successes.
Speaking of Oscar, the biggest film of all was the aforementioned Slumdog Millionaire. It took home eight awards (out of ten nominations). I had few qualms about it. It was my favorite of the nominees. I just wish the Academy didn't fuck up the nominations so badly. I wasn't surprised Rachel Getting Married was left out, but snubbing both The Dark Knight and WALL-E was shocking and unforgiveable (and probably led to the unfortunate decision to have ten Best Picture nominees the following year and beyond).
On the independent front, one of the most highly respected films was Darren Aronofsky's The Wrestler. The rejuvenation of Mickey Rourke's career was a high point of the film year. That performance (and the film in general) was quietly devastating. Two other big indy films were The Visitor and Frozen River. Both films broke through and landed Oscar nominations for their stars (Richard Jenkins and Melissa Leo, respectively). While I respected both, perhaps the best independent film in my opinion, and easily one of the most overlooked films in general, was Married Life. It was a fascinating look at a twisted man's quest to kill his wife and run away with his lover. If you haven't heard of it or haven't seen it, I recommend it quite highly.
For all of the year's successes, there are many failures. One of the biggest bombs, both in quality and box office, was The X-Files: I Want to Believe. It was just awful. The poor showing in theaters was understandable and deserved. Other "double whammy bombs" –those films that suffered terrible reviews and box office returns—include Miracle at St. Anna, Hamlet 2, and Semi-Pro. Not all bombs were bad, however. Baz Luhrmann's Australia was easily one of the biggest disappointments of the year for most. I found it highly enjoyable.
Other major stories include the return of Indiana Jones (something I celebrated, while many others condemned) and James Bond (same as with Indy), the beginning of The Twilight Saga (ugh), and the power of women as a demographic (see Twilight, Sex and the City, and Mamma Mia!).
Auteurs (Woody Allen, Mike Leigh, Gus Van Sant, to name a few) returned to the screen. Some newer directors (Matt Reeves, Kelly Reichardt) made their marks. Overall, it was an interesting year. My love of film deepened, and there were some masterpieces that I'll always love and be thankful for. I saw 100 films. Below is a ranked list from 100-11. I'll be unveiling the top ten with reviews of each film through the end of the month. So stay tuned.
0.5 Star
100.) Fool's Gold
1 Star
99.) Rocknrolla
98.) Blindness
1.5 Stars
97.) 27 Dresses
96.) The Happening
95.) Step Brothers
94.) The X-Files: I Want to Believe
2 Stars
93.) Twilight
92.) Sex and the City
91.) Righteous Kill
90.) Cadillac Records
89.) 21
88.) Flawless
87.) Miracle at St. Anna
86.) Eagle Eye
85.) Run Fatboy Run
84.) My Blueberry Nights
83.) Semi-Pro
82.) Funny Games
81.) Hamlet 2
80.) Nights in Rodanthe
79.) The Day the Earth Stood Still
2.5 Stars
78.) The Incredible Hulk
77.) Lakeview Terrace
76.) Ghost Town
75.) What Just Happened
74.) The Pineapple Express
73.) The Other Boleyn Girl
72.) Seven Pounds
71.) Zack and Miri Make a Porno
70.) What Doesn't Kill You
69.) Synecdoche, New York
68.) War Child
67.) Vantage Point
66.) Swing Vote
65.) Hancock
64.) Baghead
63.) Paranoid Park
62.) In Bruges
61.) Leatherheads
60.) The Fall
59.) I've Loved You So Long
58.) W.
57.) Mamma Mia!
56.) Transsiberian
3 Stars
55.) The Chronicles of Narnia: Prince Caspian
54.) Body of Lies
53.) Indiana Jones and the Kingdom of the Crystal Skull
52.) Frozen River
51.) Get Smart
50.) Baby Mama
49.) Religulous
48.) Man on Wire
47.) Quantum of Solace
46.) Forgetting Sarah Marshall
45.) Cloverfield
44.) Be Kind Rewind
43.) Pride and Glory
42.) Changeling
41.) Appaloosa
40.) Definitely, Maybe
39.) Traitor
38.) The Reader
37.) The Secret Life of Bees
36.) Last Chance Harvey
35.) The Duchess
34.) Nick and Norah's Infinite Playlist
33.) Miss Pettigrew Lives for a Day
32.) Gran Torino
31.) Valkyrie
30.) Role Models
29.) Defiance
28.) Kung Fu Panda
27.) The Counterfeiters
26.) Charlie Bartlett
25.) Nothing but the Truth
24.) Wendy and Lucy
23.) Let the Right One In
22.) Hellboy II: The Golden Army
3.5 Stars
21.) The Bank Job
20.) Wanted
19.) The Visitor
18.) Married Life
17.) Australia
16.) The Wrestler
15.) Burn After Reading
14.) Vicky Cristina Barcelona
13.) Tropic Thunder
12.) Revolutionary Road
11.) Tell No One
10.) Iron Man
9.) Frost/Nixon
8.) Happy-Go-Lucky
4 Stars
7.) Doubt
6.) Milk
5.) Slumdog Millionaire
4.) WALL-E
3.) Rachel Getting Married
2.) The Dark Knight
1.) The Curious Case of Benjamin Button