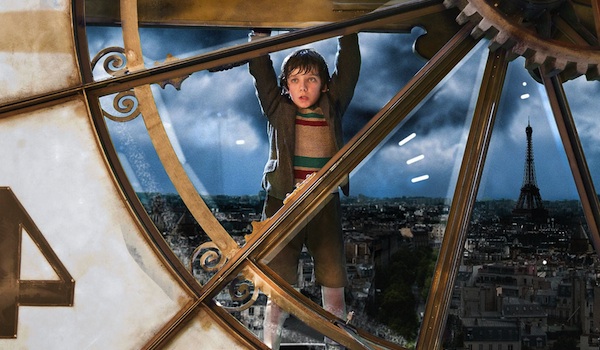 I'm finally done. Had to wait until at least July, when I got my hands on Margaret, but I decided the end of summer might be an appropriate time for a post like this. As 2012 gets ready to kick it into high gear, I can officially say goodbye to 2011.
It was a solid year. I was much more judicious with my movie-watching choices, which meant fewer pieces of shit than in years past. That said, true greatness eluded me. It's not like there weren't great films, but most of them had some minor flaws, and there just weren't as many films that I got crazy excited about.
So this is what's to follow: First, a list of all 100 narrative films I saw that came out theatrically in 2011. The list is goes in reverse order of preference. All reviews that are available have been linked to.
Next, there's the same list but of the 25 documentary features I saw in 2011. Finally, my official top 10, as things stand right now. As always, repeat viewings of certain films will cause the list to shift (it certainly has changed from where I sat at the end of last year). Anything that's extremely worthy of a second post might just get one down the road. (I'm thinking Margaret, The Tree of Life, or A Separation, perhaps).
Anyway, enjoy!
100.) The Twilight Saga: Breaking Dawn: Part 1
Christ, Bella, just have a fucking abortion!
99.) Colombiana
Lost me when poor Amandla Stenberg vomited on a dude's desk and picked through the chunks.
98.) Dream House
Jim Sheridan, Daniel Craig, and Rachel Weisz, apparently, all disavowed the final cut. If only I found out that information before I saw it.
97.) Extremely Loud and Incredibly Close
Yes, it's really that bad. Still flabbergasted it was a Best Picture nominee.
96.) Transformers: Dark of the Moon
Everyone keeps saying this is the best one yet. It just might be. Speaks volumes to the quality of this franchise, though.
95.) Limitless
Apparently people actually liked this one, too. Indescribably dumb script + soulless performances = terrible, terrible movie.
94.) Country Strong
A truly asinine ending derails this seemingly harmless, Crazy Heart-esque wannabe.
93.) The Big Year
A comedy about bird watching? Not good at all, but not as terrible as it sounds, either.
92.) 30 Minutes or Less
Director Ruben Fleischer gave us something audacious and magical in 2009 with Zombieland. His follow-up isn't half as funny, despite the presence of some hilarious dudes. Really don't know what happened, but this is a stinker.
91.) Super 8
The disappointment of 2011. A stunning opening crashes and burns as J.J. Abrams tries to emulate Spielberg. Stick with your own schtick, man.
90.) Like Crazy
A guy with obvious antisocial tendencies moves in with and dumps Jennifer Lawrence…twice! The year's most frustrating romance falls apart because it's leads are incapable of acting like adults, despite the screenplay's demands that we treat them as such.
89.) Crazy, Stupid, Love.
A fine movie in parts, it suffers for the same reason many ensemble comedies do: Some subplots are much stronger than others. Steve Carell and Julianne Moore sparkle, but the Carell/Gosling dynamic is familiar, and whenever Jonah Bobo and/or Analeigh Tipton show up, things grind to a screeching halt.
88.) Carnage
This one is kind of inexcusable. Jodie Foster, John C. Reilly, Christoph Waltz, and Kate Winslet star in a Roman Polanski-directed adaptation of Yasmina Reza's beloved stage play. Only 80 minutes, but with characters this unlikable and "comedy" this unfunny, it feels like an eternity.
87.) The Thing
Sequel, prequel, spinoff, reboot, remake, whatever. This movie lacks everything that made John Carpenter's The Thing so special. It's excessively gory and lacks even a modicum of suspense. Mary Elizabeth Winstead is its only saving grace.
86.) Cars 2
I didn't like Cars as much as the next guy, but I never thought its sequel—or any Pixar film for that matter—could be this bad. No focus, no passion, nothing inventive, no emotional component.
85.) Happy Feet 2
Barely beats out its Pixar counterpart in the "pointless animated sequels" department. What was novel and adorable the first time around is only adorable here.
84.) My Week with Marilyn
Pretty sleepy biopic about a fascinating figure in 20th-century America. Disappointing lead performance from a usually reliable star.
83.) J. Edgar
See #84, My Week with Marilyn.
82.) Meek's Cutoff
I've dug all of Kelly Reichardt's other films, but this just lulled me to sleep. OK performances and pretty cinematography, but please, enlighten me: What is so special about this movie?
81.) Beginners
Christopher Plummer finally won an Academy Award, and though I admired his performance, I wish it was in a better film. He's great, but Ewan McGregor, Melanie Laurent, and Mike Mills' direction were all a little too cutesy for my taste.
80.) Another Earth
Features a dynamite premise (a planet that seems to be identical to ours is discovered hovering within eyesight) and lead performance (Brit Marling), but director Mike Cahill takes an uber-micro approach to the material, and connects it to the bigger picture with a disingenuous twist ending.
79.) Fast Five
Big, loud, dumb. Precisely what you'd expect.
78.) The Green Hornet
An unconventional superhero story, but perhaps not unconventional enough as a piece of cinema. Michel Gondry directs and Seth Rogen stars, but minus a few directorial flourishes and moments of inspired humor, it falls flat.
77.) Horrible Bosses
An immediately forgettable comedy that wins points for brazenness, but loses more for an incredibly weak final third.
76.) Battle: Los Angeles
Nowhere near the disaster many made it out to be, but not nearly as good as the dynamite trailer suggested. Essentially an episode of 24 but with aliens. Aaron Eckhart is a solid substitute for Kiefer Sutherland.
75.) Arthur
Another film that's been unfairly reviled, though it's not exactly good or worth watching. Russell Brand thankfully doesn't mimic Dudley Moore. He brings his own manic energy to the titular role, which sometimes works and sometimes doesn't. Greta Gerwig and Helen Mirren are saving graces.
74.) 13 Assassins
A big, bold, and bloody second half can't quite salvage a dramatically static set-up.
73.) Trust
More a PSA warning parents about Internet predators than an honest drama. Good performances abound, though, in this David Schwimmer-directed film.
72.) The Iron Lady
Meryl Streep finally won her third Oscar for this Margaret Thatcher biopic. The screenplay is a mess. The makeup is quite impressive. Meryl herself is merely good.
71.) We Bought a Zoo
Harmless family drama with an appealing lead performance from Matt Damon. And oh, is Elle Fanning something special or what?
70.) The Eagle
This Kevin MacDonald-directed swords-and-sandals flick was a little low-key and oddly cast, but there's nothing offensively wrong with it. As you can see from this list so far, you could do a hell of a lot worse in 2011.
69.) Kung Fu Panda 2
A step down from the very fun original. Just not much of a reason for this to exist, and it shows.
68.) The Trip
An odd duck of a film (it's a Michael Winterbottom joint, though, so no surprise there). Steve Coogan and Rob Brydon play versions of themselves. A lot of laughs and some surprisingly deep introspection on the craft of acting, but it's a drag to watch at times. It's way too long and features some jarring transitions.
67.) Pariah
Several good-to-great performances are sunk by a paint-by-numbers screenplay.
66.) Hanna
Joe Wright's thriller looks and sounds great, but he offers no real reason to care about this generic spy story.
65.) A Dangerous Method
A curious miss from David Cronenberg. It seems unfathomable that the director of Naked Lunch, Videodrome, and A History of Violence could make such a tame film about Freud and Jung, but that's what we have here. Great performance by Viggo Mortensen, though. One of the best supporting performances of the year, actually.
64.) Thor
Without Chris Hemsworth, this one would have been a disaster. The special effects are corny. The Earth-set material is lame. And the whole thing plays as an Avengers prequel. More than any other Marvel movie, this one doesn't stand on its own.
63.) Higher Ground
Doesn't really do anything great, but it doesn't do much terribly wrong either. Vera Farmiga's directorial debut features some irritatingly mobile camerawork, but she coaxes some great performances out of her cast (and she's not too bad, herself.)
62.) Green Lantern
Earnest and enjoyable. The special effects are corny, but as a bit of mindless entertainment, you could do a hell of a lot worse.
61.) Shame
So overrated. Dramatically inert and stylistically overdone. Hard to argue with the praise directed toward Fassbender, though.
60.) Everything Must Go
Maybe it was a little too shocking to see Will Ferrell give a performance so dour and depressing. He's great, but the film just puts along without much reason to get excited about it.
59.) Weekend
Very naturalistic and an easy film to admire. But it's a tad dry and takes too long to get going.
58.) The Way
A beautiful journey anchored by a great Martin Sheen performance. Just a little too familiar and on-the-nose to earn an unqualified recommendation.
57.) Straw Dogs
A surprisingly good remake. Director Rod Lurie disposes of much of the ambiguity in Sam Peckinpah's original, but as a bit of lurid suspense, it works quite well.
56.) The Beaver
A wacky movie with a great lead performance (by The Braveheart Star Who Must Not Be Named). Too many limp subplots prevent it from living up to its potential.
55.) Source Code
Duncan Jones' takes a step backward with his sophomore feature, but it's still a perfectly solid effort. Great premise, respectable (but flawed) execution.
54.) Albert Nobbs
Was as moved by Janet McTeer as I was Glenn Close's slightly overhyped titular performance. It's a familiar story with plenty of melodrama, but it's restrained enough so as not to turn you off completely.
53.) Detective Dee and the Mystery of the Phantom Flame
Absolutely wild Hong Kong action flick. Makes no sense whatsoever, but the fight scenes, art direction, and cinematography are all aces.
52.) Bridesmaids
Overrated doesn't even begin to describe this one (EW's Owen Gleiberman believes Kristin Wiig's is the best female performance of 2011!). It's a little episodic, and I don't really get the Melissa McCarthy thing. That said, it kept me laughing pretty consistently.
51.) Winnie the Pooh
Adorable, but totally slight, piece of nostalgia.
50.) The Lincoln Lawyer
Matthew McConaughey started his path toward respectability here with this surprisingly clever and twisty thriller.
49.) Attack the Block
Delivers on what's promised—plenty of fun, cartoonish human vs. alien action. And the soundtrack is just killer.
48.) Poetry
A lovely lead performance by Yun Jeong-hie anchors this quiet but moving story about a woman dealing with Alzheimer's and a delinquent grandson.
47.) Le Havre
Aki Kaurasmaki makes a case for why community matters with this uplifting story of an elderly man who cares for a lost African refugee boy.
46.) Tower Heist
The guilty pleasure of the year? Brett Ratner assembles a great cast for this funny but outlandish story that's a 99-percenter's fantasy.
45.) The Help
Still a little heartbroken over Viola Davis' Best Actress loss. She's the best in show here, though Jessica Chastain gives her a run for her money.
44.) The Muppets
A little too much Jason Segel and Amy Adams, but it was just wonderful reuniting with these old friends.
43.) Warrior
Truly great performances from Hardy, Edgerton, and Nolte salvage this underdog sports story that's been told 1,000 times before.
42.) The Girl with the Dragon Tattoo
A little disappointing in that it's Fincher (who we've come to expect great things from always), but this is probably the best a screen adaptation of Stieg Larsson's bloated novel ever could me.
41.) The Adventures of Tintin
Light and breezy. It has such a strong pedigree (the first joint venture between Steven Spielberg and Peter Jackson), which maybe led to some disappointed fanboys, but it's a fast-paced ball of fun, nonetheless.
40.) Friends with Benefits
The best mainstream comedy of the year (yeah, that's a little sad). It's raunchy and delightful. Timberlake and Kunis have tremendous chemistry.
39.) War Horse
Another Spielberg effort. This one, too, is not as good as one would expect from a Spielberg prestige flick. Weak lead performance, some great supporting work. Flawless on a craft level.
38.) Sherlock Holmes: A Game of Shadows
The gorgeous art direction, costumes, and action cinematography are back from the original, as is Robert Downey, Jr.'s sense of humor. The plot, meanwhile, takes a big leap forward. It's still ludicrous, but it doesn't take itself nearly as seriously.
37.) X-Men: First Class
Features two of the better performances to come out of a superhero movie (courtesy of James McAvoy and Michael Fassbender). Was much higher on this after a first viewing, though. Doesn't hold up very well.
36.) The Adjustment Bureau
Clever little thriller that devolves into a disappointingly ordinary romance. Cool hats.
35.) Terri
An observational coming-of-age tale with great performances (especially John C. Reilly). Doesn't cover much new ground.
34.) Jane Eyre
It's presumably a tricky novel to adapt, but director Cary Fukunaga brings it to life in an involving and unique way. The gorgeous craft work and dynamite performances (again, Fassbender steals the show) are highlights.
33.) The Debt
A really engaging remake of the 2007 Israeli thriller of the same name. Very suspenseful, though it loses a bit of steam moving between past and present segments.
32.) Cedar Rapids
The harder it tries to be funny, the less funny it is. Thankfully, it doesn't try all that hard. A real charmer.
31.) Captain America: The First Avenger
Should have felt stale (Another superhero origin story? Really?), but by jumping back to WWII, director Joe Johnston was able to inject some originality into the proceedings. Chris Evans acquits himself quite well.
30.) Mission: Impossible: Ghost Protocol
Not quite the best of the franchise (I'm partial toward M:I 3), but the Burj Khalifa scene is among the best of the year.
29.) Incendies
Storytelling at its absolute finest. Its structure is ambitious (perhaps a little overambitious), and the end result is a real punch to the gut.
28.) A Better Life
So happy Demian Bechir earned a well-deserved Best Actor nomination for his excellent work here. The story is familiar, but moving.
27.) Margin Call
An all-star cast (Kevin Spacey, Jeremy Irons, Demi Moore, Zachary Quinto) tackles the financial crisis in a very mature, comprehensive way.
26.) Rampart
The story is wholly character driven (which might mean some find it slow), but it covers a lot of ground, and Woody Harrelson (giving the male performance of the year) just smolders.
25.) Drive
Nicholas Winding Refn is the star here (though Ryan Gosling gives an exceptional performance). His gorgeous depiction of a horrific series of crimes made this one of the most beloved and talked-about films of 2011.
24.) Young Adult
A tough one to embrace, but that just makes me love it even more. Charlize Theron is terrific, and Diablo Cody's screenplay is among my surprises of the year. Never would have thought she was capable of something so unusual and insightful.
23.) Harry Potter and the Deathly Hallows: Part 2
A fitting end to an excellent series. Action-packed from beginning to end, though I can't help but shake the feeling it would have been better not split in two.
22.) The Descendants
A plodding setup eventually gives way to one of the finest human dramas in years. George Clooney, I dare say, has never been better.
21.) Win Win
Sounds like The Blind Side, but Tom McCarthy manages to surprise us at every turn. There aren't any real twists, mind you. What's surprising, instead, is how he manages to foster such deep connections between his characters and his audience.
20.) Rango
Unusual but endearing characters populate this atypical animated world. What Gore Verbinksi's flick works best as, however, is an homage to the wonderful Western.
19.) We Need to Talk About Kevin
"Horrifying" is the only word to describe Lynne Ramsay's take on a fictional high-school massacre. Tilda Swinton plays the killer's mother—an absolute shell of a woman.
18.) The Artist
Your Best Picture winner. Look, it's not the best film of the year (when is the Best Picture winner ever the true best picture?), but it's a really sweet, good-hearted ode to cinema of old. Both Jean Dujardin and Berenice Bejo are exceptional.
17.) The Guard
Director John Michael McDonagh's film is the better-looking, funnier, and more interesting younger cinematic brother of 2008's In Bruges. Perhaps that's because big brother Martin directed that film. Brendan Gleeson was worthy of an Oscar nomination.
16.) Rise of the Planet of the Apes
Shockingly good, despite a total lack of presence from the human contingency. Andy Serkis' portrayal of Caesar is groundbreaking. Features the best special effects of 2011.
15.) Take Shelter
Michael Shannon deservedly earned much of the press for this one, but Jessica Chastain is also quite good. Writer/director Jeff Nichols builds palpable tension in this one-of-a-kind story about a man struggling with his sanity.
14.) The Skin I Live In
The latest from Pedro Almodovar is predictably lush and freaky, but beneath the surface weirdness is a well-structured and haunting story.
13.) 50/50
I must admit to not being as high on this one as I was after a first watch, but Anjelica Huston's is still my favorite female supporting performance of the year, and JGL is better than ever in this cancer-themed tragicomedy.
12.) The Ides of March
A deceptively powerful tale about a young man's stunning fall from power. Features a brilliant screenplay and fine acting across the deep ensemble.
11.) Melancholia
Lars von Trier's best film in years. The prologue is hypnotic, and though it becomes a little grating near the halfway mark, the second half (focusing on Charlotte Gainsbourg's character) is a thing of beauty.
10.) A Separation
Iran came out on top in this year's Best Foreign Language Feature race by nominating this gem of a domestic drama. A small conflict explodes into something with the potential to completely destroy two families. Sensational performances and strong writing carry the day.
9.) Margaret
The long wait for Kenneth Lonergan's sophomore feature proved worthwhile. At a whopping three hours (I watched and reviewed the director's cut), not everything sticks, but that's presumably the point of this emotionally wrought story of guilt, grief, and growing up in post-millennial New York.
8.) Tinker Tailor Soldier Spy
It seemed impossible that a two-hour screen adaptation of John LeCarre's densely plotted spy classic would feel so satisfying, but everything in director Tomas Alfredson's film—from the set design to the performances to Alberto Iglesias' score—is near perfect.
7.) The Tree of Life
I've watched this, Terrence Malick's fifth feature, several times, and though I still have problems with the ending, it's an absolutely magnificent cinematic poem for three quarters of its running time. Features the year's best cinematography and a career-defining performance from Brad Pitt at its core.
6.) Midnight in Paris
Woody Allen's best film since Crimes and Misdemeanors. It's clear everyone is having an absolute blast jumping back and forth between the modern day City of Lights and the Paris of Picasso, Hemingway, Fitzgerald, and Dali. Owen Wilson is a great stand-in for Allen himself, while Marion Cotillard is luminescent. A real crowd-pleaser.
5.) Contagion
Brilliantly edited and tensely scored, Soderbergh's take on Outbreak is much more cerebral than most Hollywood efforts on the same subject. Led by an all-star cast, this one starts with a bang and doesn't let up for a second.
4.) Moneyball
A real home run. The brilliance of Bennett Miller's film eluded me on first watch, but repeat viewings bring the film's themes—as well as its A+ editing and cinematography—into much clearer focus. Features another great effort by Pitt, as well as smartly understated work by Jonah Hill.
3.) Martha Marcy May Marlene
Chills you to the bone. Elizabeth Olsen is 2011's biggest find, as she gives the best performance by anyone (male or female) in years. But first timer Sean Durkin's film is much more than that. It's an editing and writing showcase, as well as a textbook example of how to build tension that lasts. Sort of grabs hold of you without you even realizing it until you suffocate in suspense.
2.) Hugo
Was my #1 film around the holidays, but my new #1 just could not be denied. That, however, shouldn't take away from how much I adored Martin Scorsese's Hugo—a rare film that absolutely dazzles in 3D and still manages to look pretty damn good on the small screen. Though viewers of all ages will find something worthwhile, it's truly a film for cinephiles, as Scorsese puts himself and his love of all things movies out there for the world to embrace.
1.) Certified Copy
A motion picture of staggering originality. Every frame in director Abbas Kiarostami's film is composed precisely and carefully as he asks us to ponder whether absolute certainty truly exists. It doesn't in this film; Its obtuse structure leaves almost every question open-ended. But there isn't a title on this list (or, I suspect, anything I might have missed) that was as worthy of introspection and discussion.
Documentaries
25.) Buck
24.) The Last Lions
23.) Conan O'Brien Can't Stop
22.) Hell and Back Again
21.) African Cats
20.) Cave of Forgotten Dreams
19.) The Other F Word
18.) The People vs. George Lucas
17.) Urbanized
16.) The Black Power Mixtape 1967-1975
15.) Into the Abyss
14.) Life in a Day
13.) Page One: Inside the New York Times
12.) Born to Be Wild
11.) Battle for Brooklyn
10.) Senna
9.) If a Tree Falls: A Story of the Earth Liberation Front
8.) Tabloid
7.) Under Fire: Journalists in Combat
6.) Bill Cunningham New York
5.) Being Elmo: A Puppeteer's Journey
4.) Semper Fi: Always Faithful
3.) Project Nim
2.) The Interrupters
1.) How to Die in Oregon
Top 10 Films of 2011
10.) The Interrupters
9.) Tinker Tailor Soldier Spy
8.) The Tree of Life
7.) Midnight in Paris
6.) Contagion
5.) How to Die in Oregon
4.) Moneyball
3.) Martha Marcy May Marlene
2.) Hugo
1.) Certified Copy