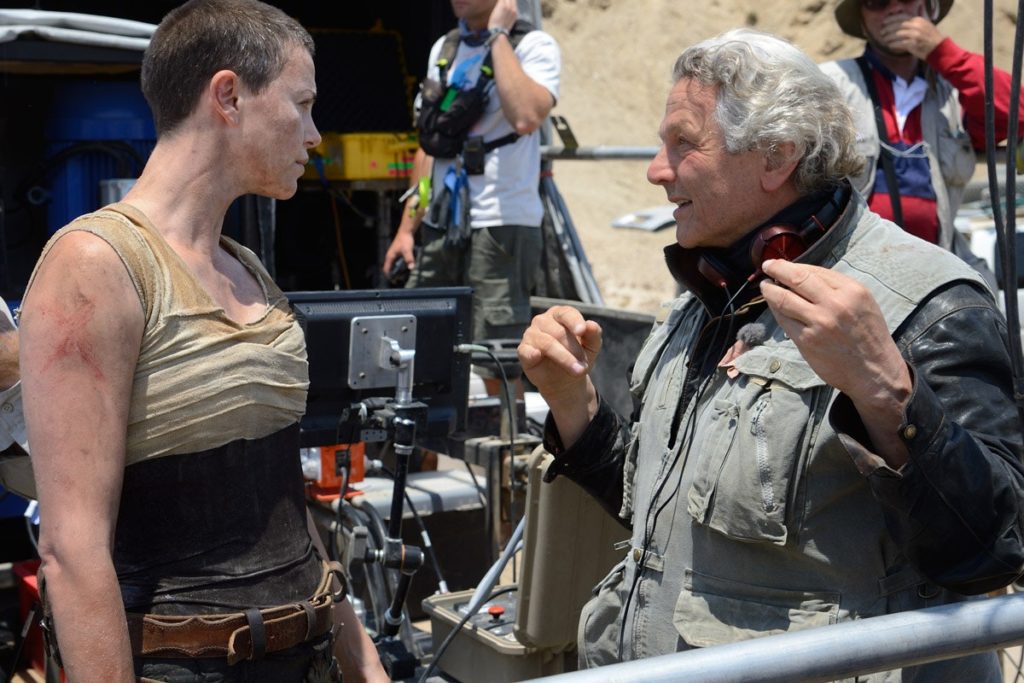 Over the last few months, I marathoned and wrote about every Tony Scott movie (culminating in a post just like this one – Tony Scott Movies Ranked), but somewhat more quietly, I've been running through the filmography of Australian director George Miller. This was primarily in an effort to keep up with the podcast Blank Check, which tackled George Miller movies in its latest series. (Incidentally, the most I've spoken about these films is on my own podcast, It's the Pictures.)
Watching all of these films – some for the first time, some others for the first time in years – was both a treat and a horror. There's something for everyone – destroyed families, worlds on the brink of (or well past) collapse, adorable animals experiencing existential crises, a sexy devil, and much more.
Since I didn't write about each George Miller film individually, I'll say a few more words here than I did when I recounted and ranked Tony Scott's movies. And if you're interested in checking any of these out (and you should be), they can all be rented digitally or purchased on DVD or Blu-Ray.
9.) Happy Feet
While it was a phenomenon when it came out (outperforming Casino Royale at the box office week after week after week to the domestic tune … nee, heartsong … of $200 million), 15 years later, Happy Feet doesn't have much of a cultural, um, footprint. That's probably because it's not a very good movie. Naturally, it earned Miller his only Oscar, beating a weaker-than-usual Best Animated Feature lineup at the 2007 ceremony, but it's just all over the place. Penguins sing and dance, but don't you dare tap dance in their mix. That might lead to you being shunned like Mumble (voice of Elijah Wood), who has to essentially discover more intelligent life forms and convince the United Nations to stop the practice of overfishing to earn his daddy's approval. It certainly has the chaotic energy of Miller's best, but it's in terms of plot and its themes, this one's a mess.
*****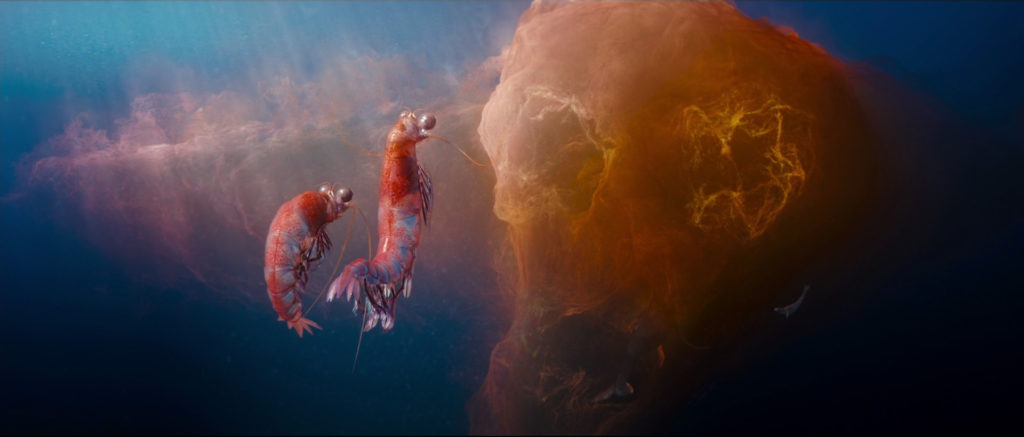 8.) Happy Feet Two
The sequel isn't much better than its predecessor, but Miller's apparent disinterest (he was clearly ready for a ride down Fury Road) makes Two feel even more chaotic and strange than Happy Feet. Honestly, I watched this film just a few days ago (for the second time!) and I couldn't tell you much about what happens. I know Mumble and Gloria (voice of Pink) have a kid. I know he sings like Pavarotti. I know there's an iceberg bearing down on Emperor Land. And most notably, I know Matt Damon and Brad Pitt voice two krill in the midst of an existentialist crisis. It factors into the main plot, but it's a glacier-sized stretch. Still, they're a lot of fun, and they elevate this film slightly above the first.
*****
7.) Mad Max
I was not prepared for this. My only Mad Max experience heading into this marathon was with Fury Road – one of the most insane studio films ever made. I thought the original Max would drop me right into that film's post-apocalyptic desert-scape with Warboys trying to make their way to Valhalla. That isn't the case at all. This world is so normal that Max (Mel Gibson) and his family go out for ice cream!
All kidding aside, it's very interesting watching this film transition into the next and the next and the next, but on its own, Mad Max is a minor letdown. It's just so bleak. I think Miller could have gotten this character to the same place with, like, three fewer intense tragedies that befall him, but he piles them on top of one another, and, for all this film's dark pleasures and moments of micro-budget awe, I left it feeling pretty beat up.
*****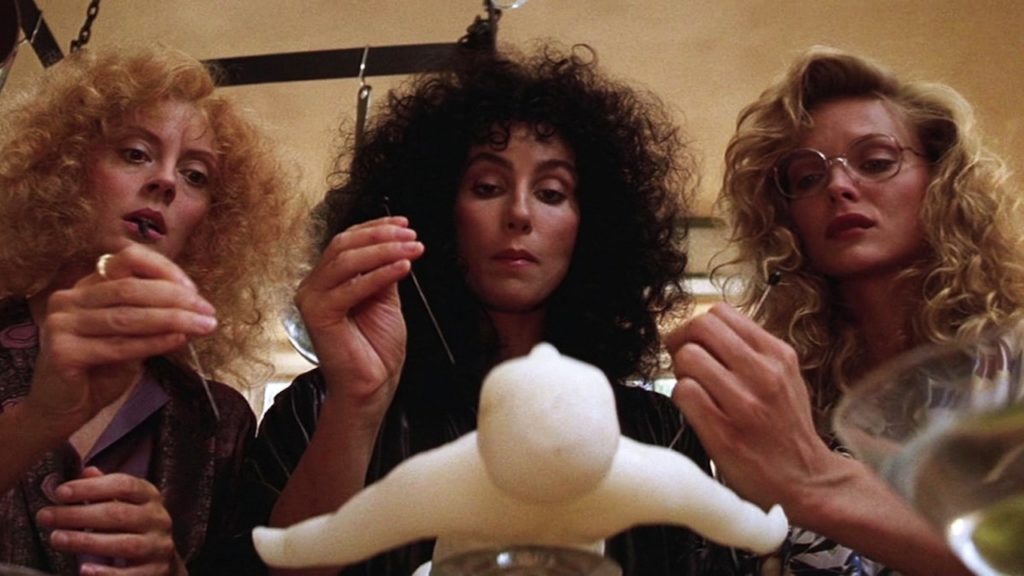 6.) The Witches of Eastwick
Another first watch. I found Miller's first non-Max film pretty slight, but with four A-plus-listers (Cher, Jack Nicholson, Michelle Pfieffer, and Susan Sarandon) headlining, it's hard not to get swept up in its perverse charms. Ironically, stealing the show might be Veronica Cartwright and Richard Jenkins as a vigilant evangelical and her increasingly exhausted husband, respectively. She thinks the devil is at play in their otherwise picturesque and perfect town, and she might not be wrong.
*****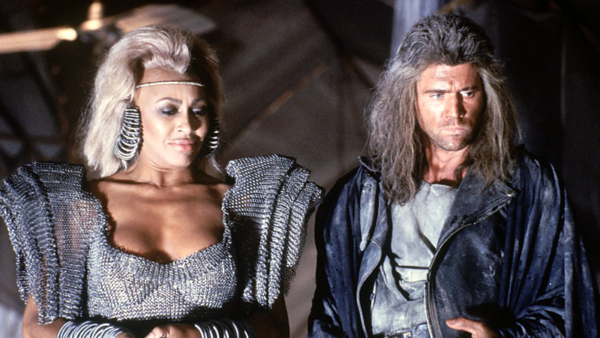 5.) Mad Max: Beyond Thunderdome
For its first 30 minutes or so, Thunderdome promises to be not just the best George Miller film, but somehow even stranger and more disturbing than Fury Road would be 30 years later. Auntie Entity (Tina Turner), Master (Angelo Rossitto), Blaster (Paul Larsson), Ironbar (Angry Anderson), and the rest are easily the Mad Max universe's most interesting ancillary characters, and the Thunderdome scene itself might be the most imaginative fight scene in all of cinema.
Unfortunately, from there, the film devolves into a riff on Return of the Jedi's Endor scenes with fairly irritating Aussie orphans standing in for Ewoks. I enjoy everything about the mythology they've created around a pilot messiah they think is Max, but their dreams of cities filled with Sonic the Hedgehog and bickering over what to do kind of halts the film in its tracks. It definitely recovers with a rousing train chase to close things out, but it's too imperfect to rank any higher than this.
*****
4.) Lorenzo's Oil
I knew next to nothing going into this film other than its very simple, classic 90s prestige film poster of a smiling family. I had assumed it was going to be about a struggling family who happened into some oil and, thus, a fortune, but it's nothing at all like that. Oh my God, I was so, so wrong.
Lorenzo's Oil is a real thing – a treatment for a degenerative condition called Addison's Disease, which essentially creates conditions where the blood has too much fat in it and brain cells are destroyed because of it. Lorenzo (Zack O'Malley Greenburg) is a young boy who has this disease (and about two years left to live, according to his doctors), while Nick Nolte and Susan Sarandon play his parents, who are understandably distressed about the news and pretty disturbed by how little is known about the disease and how few are working to learn more. So they dedicate themselves to understanding the chemistry of the body, the brain, and the disease and realize a specific combination of cooking oils could slow or stop the thing in its tracks.
Lorenzo's Oil is not a pleasant movie. You have to watch a child go through an agonizing transformation, as well as extended scenes of him wailing in pain. But the film is powerful and nuanced in a way that others like it couldn't dream of. Peter Ustinov plays a sometimes-helpful-sometimes-not doctor who embodies the film's chief conflict – should standard medical procedures be waived if they offer zero chance of saving one specific life? In that sense, the film is very much a parable for the HIV/AIDS epidemic that the world was completely caught up in at the time of the film's release, but like everything on this list, it's so stylized and uniquely captured by Miller and his crew. A sweeping death opera with a Mario accent.
*****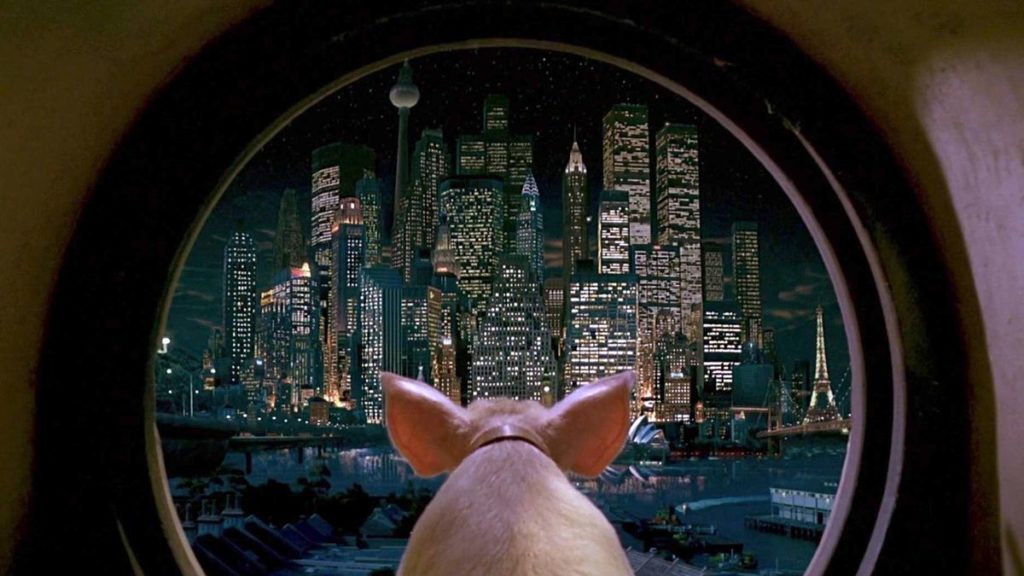 3.) Babe: Pig in the City
I hadn't seen or thought about Babe or its sequel in 20 years, so I caught up with director Chris Noonan's 1995 original (produced by Miller) and Miller's own 1998 sequel in quick succession, and they hit me hard. Following 90 minutes of sobbing through Babe, I avoided meat for a solid week or so. (Not for nothing, I'm still treading lightly on that front, which I'm happy about.)
But Pig in the City hit me quite differently. At first, it was slight irritation. I certainly enjoyed elements of the film – particularly Babe's messianic qualities among the City's lost (literally and figuratively) animals – but I was more exhausted by poor Esme Hoggett's (Magda Szubanski) mishaps trying to track down her husband's beloved pig.
Through some reflection and after another look, I really fell for this movie and its strange – probably Miller's strangest – choices and sensibilities. The chimp that won't leave without being properly dressed, the pit bull that acknowledges Babe probably should have let him drown by hanging, the dog on wheels that roams around heaven before Babe brings him back – these are all beautifully conceived of characters that honestly don't make a ton of sense but somehow speak to universal truths in a way and to a degree you very rarely see on film.
*****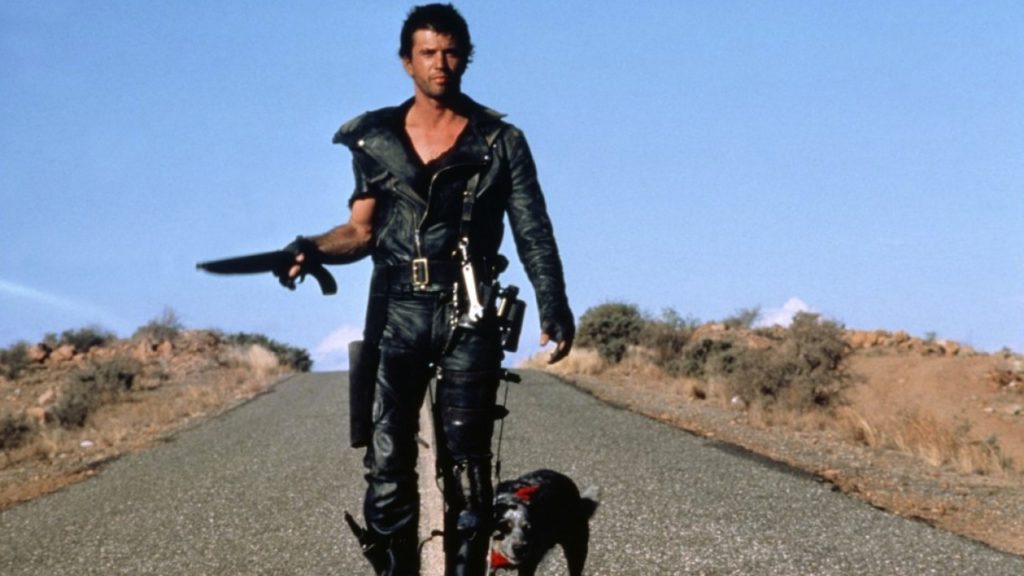 2.) Mad Max 2
This was the film I was expecting when I first sat down for the original Mad Max – sparse, smoldering, and packed with insane chases and stunts. Action wise, this is as straightforward as Fury Road – Max comes across a post-apocalyptic settlement, it becomes under siege from some antagonists, they attempt to flee and protect its resources. That's it. But with roughly a third of the film being exclusively dedicated to a wild chase scene that's impressive by today's standards and genuinely unparalleled for 1981.
*****
1.) Mad Max: Fury Road
It has to be Fury Road, which is as much a marvel for its existence than anything on the screen. That George Miller – having not made a live-action, human-driven film for almost 25 years – got the money to do THIS in an age when only Star Wars and Marvels are allowed is nothing short of miraculous.
The climactic chases in Mad Max 2 and Mad Max: Beyond Thunderdome were and still are quite breathtaking, but I've never seen anything like Fury Road's opening 30 minutes or so, and it doesn't let up from there. On top of the action, you get a performance as sparse but powerful as Charlize Theron's – not to mention one as gargantuan and terrifying as Hugh Keays-Byrne's. I ranked this movie #9 on my best movies of the decade (2010-2019) list, and honestly, I was probably too low on it. It's unquestionably George Miller's best movie, and one of the best action movies ever made.
Click here for my full Mad Max: Fury Road review from 2015.