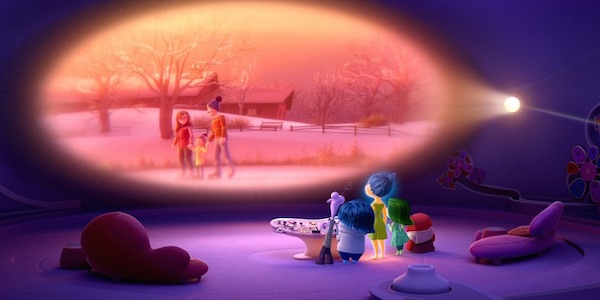 Looking back at my list of the best films of 2014, I led with this statement:
"It seems you're supposed to open your end-of-year favorite films list with an assessment of the movie year as a whole, but I've never really been interested in that. Good, bad, or somewhere in between—I have no idea what I'd say about 2014 other than I love the 20 films I'm writing about today and that I still have a ton I want to see."
I think I was being nice. 2014 was not a great year for movies. I can say that with confidence now because it's book-ended by two of the strongest film years in my lifetime. For instance, last year, I included three-star films on my honorable mentions list. This year, I could nearly create two top 20 lists with 3.5-star films or better.
What trends stand out among my 20 favorite films?
Women. Great performances from women. Wonderful stories about women, some of which are by women. Of my 20 favorite performances, probably 15 were from women — a trend I hope continues into 2016.
This year's list of great films also trended toward those that transported me somewhere in time or to some specific geographical place. I love a movie that can speak intelligently about the here and now, and there are a few of those among my top 20, but more instead used the past or a foreign land as templates to say something about our society today.
Once again, documentary filmmaking hit new heights. It's getting redundant to say we're in a golden age for the form, but … we're in a golden age for the form. Not as many non-fiction films cracked my top 20 as did last year, but then again, there were many more noteworthy narrative films in 2015 than there were in 2014.
I wish I could write about a dozen more titles, but I have to draw the line somewhere. Had I extended this list to include 30 films, I'd be writing also about (in no particular order): Ex Machina, Furious 7, Iris, Magic Mike XXL, Me and Earl and the Dying Girl, Mustang, Star Wars: The Force Awakens, Taxi, Trainwreck, and Winter on Fire: Ukraine's Fight for Freedom.
I also wish I could have caught up with a number of acclaimed titles, but time and access … well, you know the story. Room, White God, The Diary of a Teenage Girl, Victoria, 45 Years, Arabian Nights, Son of Saul, Anomalisa, and others, should I deem them worthy, will result in an update of this list in due time.
But for now, my top 20 films of 2015. Please enjoy!
*****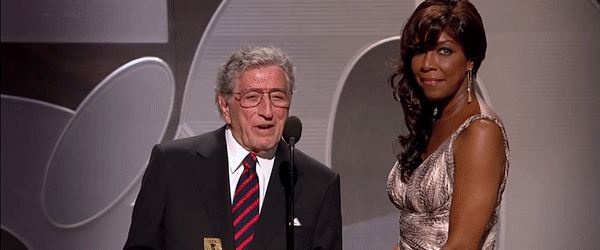 20.) Amy
Much of Amy consists of a dead woman's personal moments, not to mention the very paparazzi footage that the film argues helps contribute to Amy Winehouse's downfall. Ultimately, there will be people unhappy with the film. I think the approach lends a heartstring-tugging intimacy that couldn't be achieved any other way.
The film treads a very familiar thematic path—that of the tortured artist who's spiraling downward—but its immediacy sets it apart from something like Walk the Line or Crazy Heart. Both of those films are fictional, but even a documentary like Kurt Cobain: Montage of Heck, for all the tricks in its bag, doesn't measure up to the emotional heft of Amy's you-are-there-ness. (Click here for my full Amy review.)
*****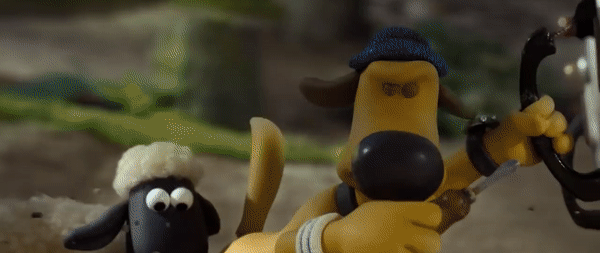 18. (tie) Shaun the Sheep Movie
When it came time to cast my vote for Best Animated Feature on my OFCS ballot, I agonized over the choice between Shaun the Sheep Movie and Inside Out. Both movies are like roaring fires — capable of melting even the iciest of hearts. I made my choice — which I won't reveal here — but for all intents and purposes, these are the co-Best Animated Features of 2015, so I'll discuss them as such.
Shaun the Sheep was the one that surprised me. As good as past Aardman efforts have been, each new film from the studio doesn't bring with it breathless anticipation the way we — or I — look at Pixar films. But for 80 minutes, I sat in awe of the magnificent way this story is told without dialogue. It's a film about shaking up your routine and embracing adventure, which spoke to me in a surprising way, and it shook up the end of my movie year (and this list) unexpectedly.
*****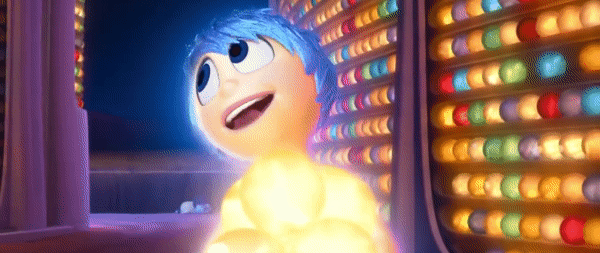 18. (tie) Inside Out
Inside Out — I mean, what is there to say about Pixar's summer hit. Some have called it the studio's strongest, most satisfying film to date. I'm probably lower on it than many of my fellow critics, yet here it is on my top 20.
What's not to like, really? Its concept is genius, and its execution close to flawless. I've seen the film three times now, and different parts of Inside Out spoke to me most strongly each time. The first time it was its invention. The second time it was its emotion. The third time brought some of the false notes into tune. (Click here for my full Inside Out review.)
*****



17.) Listen to Me Marlon
Of everything I saw in 2015, this was my most unique cinematic experience. Here's a documentary about arguably the most famous actor of all time narrated in his own words. Cool, right? Well, Marlon Brando has been dead for more than ten years, and his digitally scanned and disembodied head is the one sharing his most personal thoughts about his biggest accomplishments and regrets. Brando was an enigmatic soul, and his opinions aren't always ones that'll make you want to embrace him or feel warm and fuzzy, but combined with director Stevan Riley's wild approach, Listen to Me Marlon will utterly hypnotize you. (Click here for my full Listen to Me Marlon review.)
*****



16.) Beasts of No Nation
If the Academy Awards really were given for the hardest films to make — like those behind The Revenant's campaign seem to want you to believe — it might not be Inarritu's film taking home the top prize, but rather Cary Joji Fukunaga's Beasts of No Nation. It tells a story of child soldiers being led through village after village in an unnamed West African nation by a brutal warlord, and it nearly killed several involved including Idris Elba, who plays the warlord to frighteningly charming perfection. Fukunaga, who gained so much acclaim for helming the first season of HBO's True Detective, finds a story worthy of his sensibilites and eye for natural beauty in human horror. And as Netflix's first original film release, I'm so excited to see where they go from here.
*****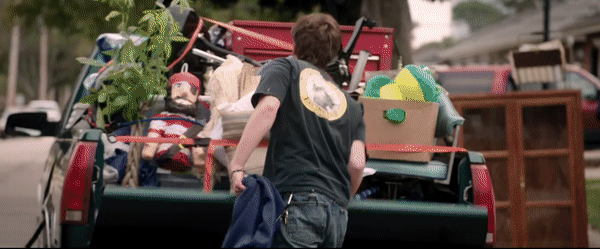 15.) 99 Homes
Ramin Bahrani is perhaps the quintessential "American film" maker, which is to say no one out there speaks so plainly and passionately about the country's values and way of life. 99 Homes sees Bahrani at his angriest, and it makes for a great counterpoint to The Big Short. (In fact, you can probably view this as a prequel of sorts to The Big Short's scenes in the empty Florida development.)
What's most noteworthy about 99 Homes to me, however, is its deep cast. Yes, Andrew Garfield and Michael Shannon are wonderful, but just as wonderful are the many men and women seen here who are evicting or being evicted. It's reminiscent of Jason Reitman's Up in the Air, which featured non-actors speaking in character about their experiences being laid off. I don't know who in 99 Homes is or isn't an actor, but everyone lives in his or her role, which lends 99 Homes a quality that makes it too authentic to fail. (Click here for my full 99 Homes review.)
*****



14.) Mistress America
The duo of Noah Baumbach and Greta Gerwig first paired up to create one of my favorite movies of this decade in Frances Ha, so their follow up was bound to carry with it the highest of high expectations. Mistress America clears that bar, laughing maniacally as it passes over.
It taps into some of the things that made Frances Ha such a timeless treat — a love of New York and faux-intellectualism — but it does so in ways that are mostly nastier. Frances Ha had an optimism that Mistress America is hardly interested in, yet it's still endearing in its own special way, not to mention laugh-out-loud funny in an extended sequence — maybe the best of the year — that recalls the Marx Brothers and Hawks in ways few films have in decades.
*****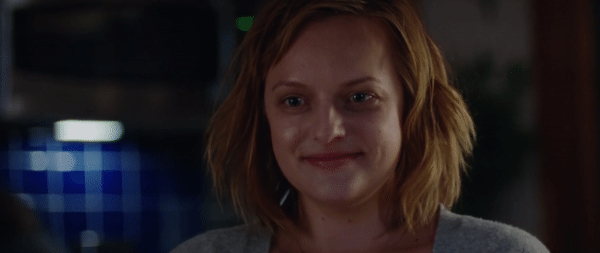 13.) Queen of Earth
Writer-director Alex Ross Perry occupied a similar position on this list last year with the acerbic and brilliant Listen Up Phillip. With Queen of Earth, he outdoes himself, crafting a layered drama/psychological horror film about two women who are far more harmful for the other than either can apparently see.
Elisabeth Moss and Katherine Waterston give two of the strongest female performances of the year as the two childhood friends who seem to be going out of their way to cause distress for the other. Perry, clearly inspired by Bergman (among others), creates a claustrophobic environment that allows us to feel sympathy for and be repulsed by both women in equal measure. It's very affected and not for everyone, but I responded very strongly to it and look forward to Perry's next discomfiting character piece.
*****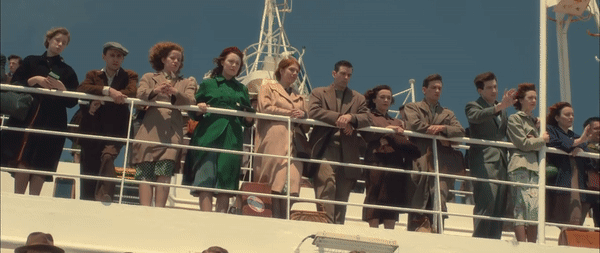 12.) Brooklyn
There's nothing groundbreaking or truly exceptional about John Crowley's film about a young woman who emigrates to America from Ireland in the 1950s. That said, it's nearly the exactly opposite of Queen of Earth because it's so lovely and loving to its many characters.
Saoirse Ronan is the star of the film, and she's found a filmmaker who knows just how luminescent she can be. Crowley's camera lingers on her a little longer than you'd expect many times, and the results will take your breath away. So much is said by these pauses about human emotion, and Ronan's eyes are more mirrors reflecting your own soul than windows into hers. I'd like to see these two become the new Jennifer Lawrence and David O. Russell. Until then, I'll enjoy this classical, transcendent bit of filmmaking.
*****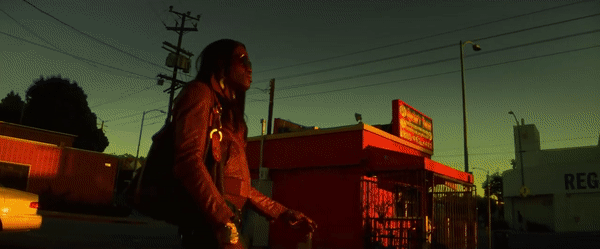 11.) Tangerine
As good as some of the films higher on this list are, Tangerine might be the one that best stands the test of time. In 50 years, we'll remember the film year of 2015 by a few titles, and Sean Baker's transgender prostitute screwball comedy is one of them.
For one, its iPhone-shot cinematography is daring and a blueprint for micro-budget filmmakers everywhere. Its energy is infectious and transcends any filmmaking limitations. And its performances — from non-professional actors Kitana Kiki Rodriguez and Mya Taylor — are simply spectacular. Their characters aren't ones most viewers know or can immediately relate to, but they make us know and relate to them over 90 breezy minutes, and more notably, they show us that the problems of Los Angeles-based transgender prostitutes aren't so far off from our own. They love, fight, laugh, cry, long for acceptance, and dream big.
*****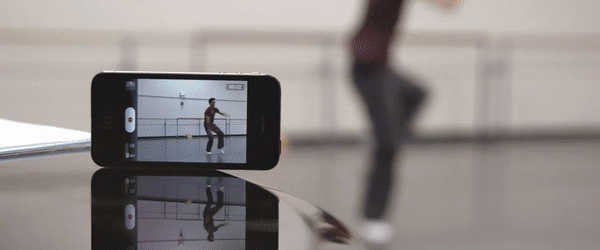 10.) Ballet 422
Ballet 422, the best documentary of 2015 about the latest production at one of New York's grandest and most renowned ballet companies, doesn't build to a grand confrontation. It doesn't have a single talking head telling us what its "characters" are thinking. Director Jody Lee Lipes' camera simply moves from one face to another, and in both those faces and those camera movements, Ballet 422 says everything it wants to say without actually saying anything at all. It's a brilliant movie (very much in the tradition of Frederick Wiseman) about the creative process and what a beast that is. No one, not even a creator, is safe from getting swallowed up by its complexities and scope. (Click here for my full Ballet 422 review.)
*****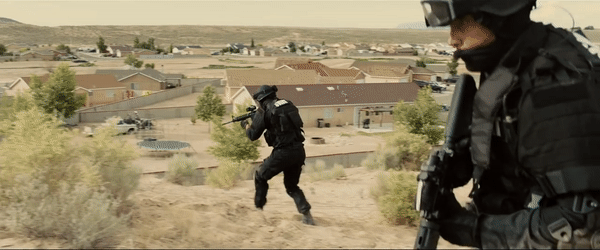 9.) Sicario
Director Denis Villeneuve is not afraid to go there. Prisoners placed highly on my best films of 2013 list for its uncompromising depiction of a mystery with murky morals, and so it is with Sicario in 2015. Emily Blunt anchors this one, which goes into Juarez, Mexico, to show us the war on drugs from the front lines, but it's the crisp and inventive digital work from cinematographer Roger Deakins, the slow dread of composer Johan Johannson's score, and Benicio del Toro as a [redacted] that give this film its punch.
*****



8.) Phoenix
The phoenix referenced by this film's title is a disfigured Holocaust survivor, Nelly (Nina Hoss, spectacular), whose life is a heap of ashes. She's living in a place — post-WWII Germany — that's been emotionally and morally leveled, while physically, it's almost entirely rubble. Over the course of 100 minutes, however, we watch her find her blazing, red plume — oh, so much red — and rise. It's a magnificent and devastatingly personal journey that's executed to near perfection by director Christian Petzold and his team. (Click here for my full Phoenix review.)
*****



7.) Spotlight
Thomas McCarthy's dramatization of the reporting that uncovered decades of sexual abuse by Catholic priests (as well as the systematic cover up by the Church) is a sensational piece of straightforward, naturally exciting and compelling filmmaking that uses matter-of-factness as a weapon against its audience. You don't expect the film to pack as much of a punch as it does because the outcome is never in doubt, and McCarthy's approach is decidedly unfussy from the start. But Spotlight (and its brilliant ensemble acting) shook me up and left an indelible mark. (Click here for my full Spotlight review.)
*****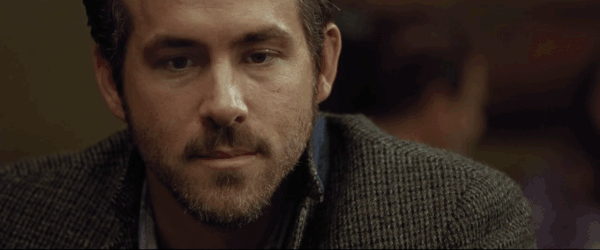 6.) Mississippi Grind
Anna Boden and Ryan Fleck's gambling road movie/character drama develops such an easygoing rhythm that by its final act, you've developed much more of an emotional connection to its two morally questionable (at best) leads than you would in a tougher-nosed or less natural movie. The life of a compulsive gambler is one of some ups and more downs, and Mississippi Grind gets at that beautifully and, more importantly, in a way that supports its larger themes. Gambling is a bit of a cipher. It fueled Gerry's (Ben Mendelsohn, who gives the best male performance of 2015) life problems, but they go beyond the tables and the tracks. Curtis (Ryan Reynolds, never better), meanwhile, has a whole lot more going on that the film doesn't explore until late in the game, but for both men, it comes back to happiness as a quality that's mighty elusive. Watching it slip and slide out of their grasp, which so closely mirrors the viewer's experience with this film, is delightful. (Click here for my full Mississippi Grind review.)
*****



5.) Mad Max: Fury Road
Thirty years is a long time to wait for a new installment in a film franchise, but Mad Max: Fury Road overcomes this. How? Director George Miller simply doesn't care if you're familiar with what's come before. He's also smart enough to forge a path down Fury Road that avoids Reboot Alley, Sequel Street, Prequel Avenue, and Remake Boulevard. This Mad Max is its own movie, which is wildly refreshing. Even more importantly, it's an insane orgy of fire and carnage that contains more originality and vision in its first 15 minutes than did last year's entire summer movie season. (Click here for my full Mad Max: Fury Road review.)
*****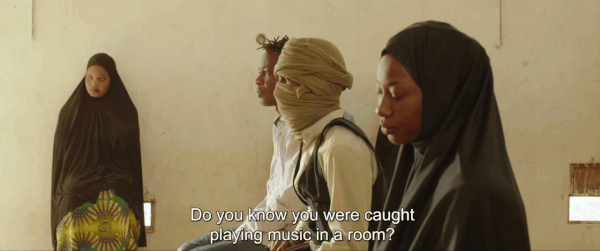 4.) Timbuktu
Until December, I thought my #1 film of the year would be this, a January release about the titular African city, which director Abderrahmane Sissako depicts as one slowly rotting. The source of this blight: a group of jihadists who define easy classification except to say they're not the demonic monsters Western movies are all too happy to depict. Make no mistake, they're bad for this place and its people, among them are fish vendors, soccer players, musicians, and families. But they also play soccer, and smoke, and that's the film's great tragedy. Its regular people who are subscribing to this orthodoxy and uprooting the lives of their neighbors in big and small ways over the course of the film. Sissako finds great visual beauty in their troubles, but by the film's conclusion, we're reminded that even seemingly benevolent or thoughtless and foolish extremism is toxic.
*****



3.) The Big Short
I've never seen a comedy this angry or a historical issue movie this funny.
Adam McKay cut his teeth with Will Ferrell vehicles like Anchorman and Talladega Nights, which are both absurdist comedies with their own internal logics born out of intense stupidity — just like the American banking system! After seeing the insanity that led us to 2008 — information the film relays to us with wit and clarity — it's not hard to understand why McKay wanted to direct an adaptation of Michael Lewis' straightforward novel on the same subject, but it doesn't make the magnitude of his achievement any less impressive or surprising. (Click here for my full The Big Short review.)
*****



2.) Carol
You think you know what it is to want until you sit in stunned silence following two hours of Todd Haynes' Carol.
It's a film about so many things, probably the least of which is the sexual orientation of its two lead (yes, lead) characters, star-crossed lovers played expertly by Cate Blanchett and Rooney Mara. It's about a time and place — Manhattan in the 1950s. It deals with desires and how such feelings can sometimes betray us, as well as indecision and timing, and how those can lead to both ecstasy and tragedy. And Haynes conveys it all to us by beautifully balancing a filmmaker's passion with precision in a way that will sneak up on you and leave you shaken. No conversation about 2015's best films is complete without a viewing of Carol. (Click here for my full Carol review.)
*****



1.) The Hateful Eight
After seeing it, I did not think Carol could be topped. Looking over my best films of the decade list, I thought Carol would place so nicely at #2 — immediately after the sublime Inside Llewyn Davis and immediately before the brutal but uplifting 12 Years a Slave. A January 1 viewing of Quentin Tarantino's eighth film, however, completely changed my expectations for this list, and quite nearly blew the top off my head like an excited cartoon character.
I'm a huge Tarantino fan, so my expectations for The Hateful Eight were pretty high. That said, Django Unchained is among my least favorite Tarantino efforts, and the fact that this film recalled the same time and place made me a little hesitant.
For Tarantino and The Hateful Eight, however, Wyoming of the 1870s could hardly matter. This is a movie for the here and now. Tarantino typically crafts wildly entertaining, self-contained stories, but The Hateful Eight is neither. It's full of despicable individuals doing terrible things to one another, and you can't help but feel a little icky throughout. The things he's saying about the world we live in, about the year that was 2015 even, are so clear. Bad things happen when we're bad people. When we shroud ourselves in intolerance and surround ourselves with guns, bad shit goes down.
No film quite disturbed me like The Hateful Eight, but no film felt quite so important either. And no film left me so excited to read about it, talk about it, and write about it. It's full of dynamic performances, spectacular imagery, and all-time great Tarantino scenes. It's quite possibly my favorite Quentin Tarantino movie and, as of this date, the best movie of 2015.
*****