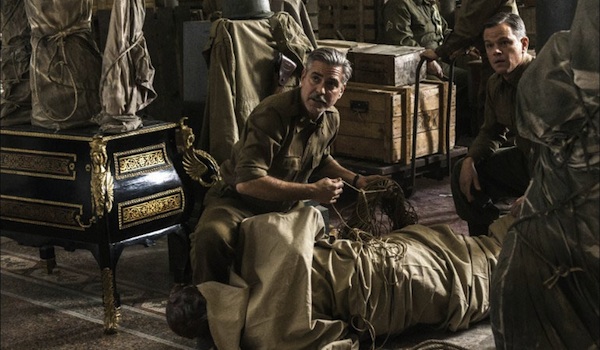 Click on over to my 2014 Oscar Predictions page to see everything I'm forecasting in the major categories.
The signs of fall are all around us. Temperatures are dropping (from sweltering to comfortable). Darkness knocks earlier every night. Most importantly, fantasy football research consumes most of my time.
We've received a glut of movie news over the past week or so, however, that tells me just one thing: the 2014 Oscar season is coming faster than autumn is—and faster than I'm particularly ready for. Alas, Oscar watchers must roll with the punches; I've updated my predictions four of five times this week alone. For my last big write-up of the summer, I'm listing the latest Oscar news and reporting how I think it'll shape the race.
Meryl for Supporting
Gold Derby reported Monday that the shrewd strategists behind August: Osage County would campaign Meryl Streep as a supporting actress to avoid competition from costar Julia Roberts in the Best Actress category. It's an odd spot to find the Oscar queen in. Of her 17 Oscar nominations, only three have come for Best Supporting Actress (she won one of those three, for her work in 1979's Kramer vs. Kramer). But it's a move that makes sense, even if the part doesn't warrant Supporting consideration (something we won't know for sure until the film's TIFF premiere). That said, her Supporting Actress candidacy (assuming the Academy goes along with The Weinstein Co.'s wishes) doesn't do Margo Martindale any favors. I've removed the always-excellent Martindale from my predictions list in favor of Octavia Spencer, who was terrific in Fruitvale Station. Streep also lands in my latest 2014 Best Supporting Actress predictions, taking the slot of someone now competing in Best Actress (oy)…
Amy Adams Moves Up
Little was known about David O. Russell's American Hustle until a slick trailer debuted last week. Since then, we've learned that Amy Adams is unquestionably a lead in the film. The Best Actress category this year is pleasantly deep with contenders for nominations, but possible winners? Adams is my favorite candidate at this stage.
Foxcatcher Gets a Release Date
The newest, um, news surrounding the 2014 Oscars is the sudden emergence of a new contender. Bennett Miller's Foxcatcher was a film I and others pegged months ago as a possible player, but it didn't have a release date, and many speculated it'd get pushed to 2014. Not so, as Sony Pictures Classics will now release the film on the very Oscar-friendly date of December 20. Steve Carell could be a Best Actor contender, but that category is loaded. I'm betting it gets its foot in the race in an oddly cloudy Best Supporting Actor category for Mark Ruffalo.
There was some drama, also, surrounding The Monuments Men and whether or not Sony, its studio, would back an Oscar campaign for what was supposedly a very commercial-minded film. Sony has denied these reports, and it isn't hard to see why. The trailer for George Clooney's latest film looks fantastic. It remains an across-the-board contender for me (even if I only have it listed in my 2014 Best Picture predictions). I've also added Robert Redford back to my Best Actor shortlist.
I'll be here all season long to track additional changes to the Oscar landscape and, especially, weigh in on the films as they reach me. It's an exciting time, even though what's to come will undoubtedly feel rather overwhelming. Oh well, at least some good movies are on the horizon. We're almost there.