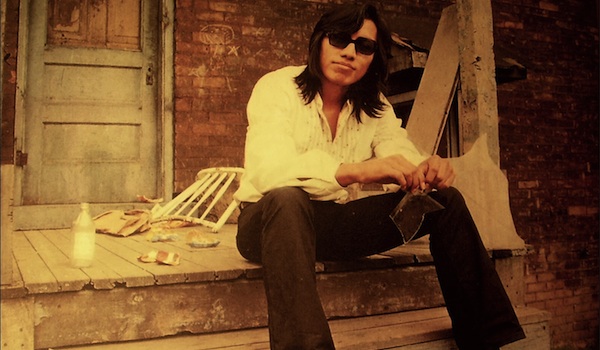 "I felt a great disturbance in the Force, as if millions of voices suddenly cried out in terror and were suddenly silenced. I fear something terrible has happened."
Yes, Obi-Wan. Today, the Academy's documentary branch announced its shortlist, and right on cue, the blogosphere exploded.
For good reason? It's hard for me to say at this point. Everyone seems to agree that 2012 has turned out to be a great year for documentary filmmaking. Sadly, it'll be weeks or (more likely) months before I catch up with everything worth seeing. But there are some BIG titles left off the shortlist of 15, and fans of said films are understandably a little ticked off that the recent changes in eligibility guidelines and voting processes haven't changed the sense of disappointment over this shortlist.
First, the list:
Ai Weiwei: Never Sorry
Bully
Chasing Ice
Detropia
Ethel
5 Broken Cameras
The Gatekeepers
The House I Live In
How to Survive a Plague
The Imposter
The Invisible War
Mea Maxima Culpa: Silence in the House of God
Searching for Sugar Man
This Is Not a Film
The Waiting Room
Definitely some big titles: Searching for Sugar Man, How to Survive a Plague, Bully, The Imposter. Overall, it's a higher profile list than last year. Missing, however, are The Queen of Versailles (my favorite documentary of the year), West of Memphis, and most surprisingly, The Central Park Five. Also missing are early-year favorites Jiro Dreams of Sushi, Samsara, and Marley.
It's a shame, but folks, there are only 15 slots. Every film on this list has its champions, which makes predicting the final five quite challenging.
I'm going to eliminate Ai Weiwei, Chasing Ice, and Ethel simply because their profiles are pretty low. Meanwhile, I suspect one among The Waiting Room, Searching for Sugar Man, and The Imposter will slide into the "experimental" slot. My horse is Sugar Man, so the other two are out.
That leaves four spots. The Gatekeepers and How to Survive a Plague feel like really strong choices, so only two nominees left. I greatly admire The Invisible War and think it could sneak in. Mea Maxima Culpa is, by most accounts, Alex Gibney's finest film in some time. The House I Live In struck gold in Sundance. And Detropia and 5 Broken Cameras might not have the buzz of their competitors, but they've been on prediction lists for months.
Of this bunch, I feel safest selecting Mea Maxima Culpa, if only because the category feels light on big names. Two names tower over all these films and filmmakers, however. And I'm saying they compete for one wild card spot. They have virtually nothing in common, but I don't know what else to do with them. I can see either going all the way to the podium. I could also see either of them falling by the wayside among the 15.
I'm only taking Bully seriously because of Harvey Weinstein. He took this prize home last year with the virtually unheralded (until Oscar night, that is) Undefeated. Bully was TWC's first-quarter darling. Harvey went through a protracted and totally bullshit (sorry) publicity battle with the MPAA over Bully's R rating. Bad call with that rating? Sure. But the fight was such utter nonsense.
That's neither here nor there. The point is Bully has more title recognition than any other film on this list. It has one of Hollywood's biggest dude's behind it. And without a dominant horse in the Best Picture race for the first time in years, he might have more time to dedicate this film. We'll see.
The other question mark is Jafar Panahi's This Is Not a Film. I'm stunned it made the shortlist. Stunned. Is this indicative of something larger? Will Hollywood try to make a statement of sorts by giving this award to Panahi, who filmed it on a mobile device while on house arrest in Iran? Maybe.
In the end, I'm giving the edge to Bully. So Bully, The Gatekeepers, How to Survive a Plague, Mea Maxima Culpa, and Searching for Sugar Man are my predicted five. From there, I'd look to Plague to take home the prize. But it's SO early. There'll be plenty more to analyze on this front; I'm just glad people are discussing documentary filmmaking—even if it's nothing more than shouting and noise.