Continuing my TIFF preview today with a trio of major Oscar contenders, a star-studded ensemble drama, and some of the more unique documentaries of the festival.

30.) Reality
Program: Special Presentation
Distributor: Oscilloscope Laboratories
Directed by: Matteo Garrone
Written by: Maurizio Braucci, Ugo Chiti, Massimo Gaudioso, Matteo Garrone
Starring: Aniello Arena , Loredana Simioli, Nando Paone, Nello Iorio, Nunzia Schiano
Synopsis: Matteo Garrone follows his 2008 Mafia epic Gomorrah with this scathing satire of Italy's post-Berlusconian obsession with celebrity, in which a charismatic Neapolitan family man overhauls his entire life under the deluded belief that he is destined for reality-TV stardom.
Why it's noteworthy: This one's tricky because the only people really singing its praises out of Cannes were the Jury, which awarded it with its equivalent of a silver medal. But whether you fall in line with them or the less-than-enthusiastic critics, no one who has seen Gomorrah can deny Garrone's talent. And for those who haven't seen it yet, what are you waiting for?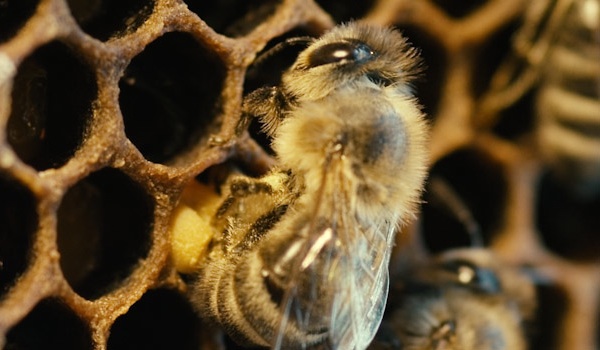 29.) More Than Honey
Program: TIFF Docs
Distributor: N/A
Directed by: Markus Imhoof
Written by: Markus Imhoof
Synopsis: With dazzling nature photography, Academy Award®–nominated director Markus Imhoof (The Boat is Full) takes a global examination of endangered honeybees — spanning California, Switzerland, China and Australia — more ambitious than any previous work on the topic.
Why it's noteworthy: I'm a real sucker for any sort of environmental activist doc, so a film that will hopefully educate the public about the surprisingly scary and woefully underreported honeybee crisis is as close to a must-watch as this festival has to offer.






28.) The Act of Killing
Program: TIFF Docs
Distributor: N/A
Directed by: Joshua Oppenheimer, Anonymous, Christine Cynn
Written by: Joshua Oppenheimer
Synopsis: In this chilling and inventive documentary, executive produced by Errol Morris, the unrepentant former members of Indonesian death squads are challenged to re-enact some of their many murders in the style of the American movies they love.
Why it's noteworthy: Though I wasn't too keen on Clio Barnard's The Arbor, arguably last year's most experimental documentary, I get the sense this film—produced by Errol Morris…never a bad thing—will succeed in telling a true story in a wholly original way. Either that or it will be an epic disaster.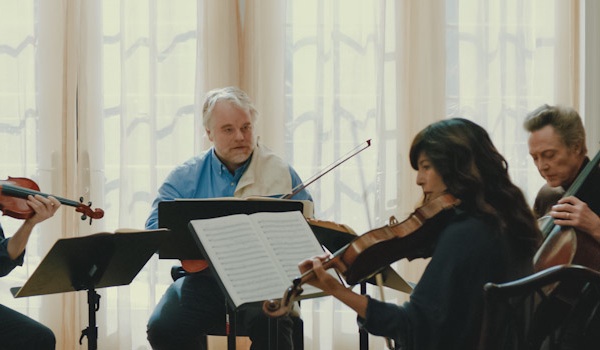 27.) A Late Quartet
Program: Special Presentation
Distributor: Entertainment One Films
Directed by: Yaron Zilberman
Written by: Seth Grossman, Yaron Zilberman
Starring: Philip Seymour Hoffman, Mark Ivanir, Imogen Poots, Christopher Walken, Catherine Keener
Synopsis: A powerhouse cast — Christopher Walken, Philip Seymour Hoffman, Catherine Keener and Mark Ivanir — brings vivid life to Yaron Zilberman's engrossing drama about an illustrious string quartet, whose quarter-century anniversary precipitates a tempestuous (and potentially explosive) release of repressed feelings, long-held resentments and painful betrayals.
Why it's noteworthy: If this one had a bigger studio behind it, I have no doubt it'd be in the thick of the Oscar conversation, especially in the acting categories. Just look at that cast! Sounds like a real showcase for some brilliant performers.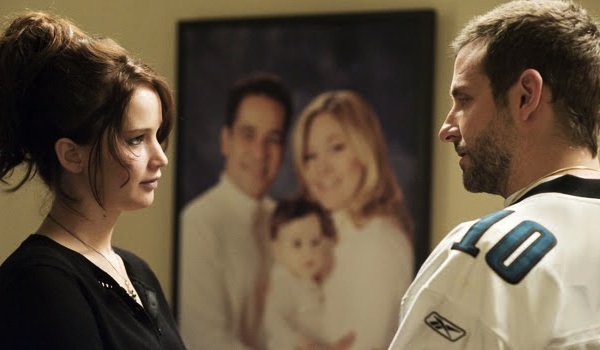 26.) Silver Linings Playbook
Program: Gala
Distributor: The Weinstein Company
Directed by: David O. Russell
Written by: David O. Russell
Starring: Jennifer Lawrence, Robert De Niro, Bradley Cooper, Julia Stiles, Jacki Weaver
Synopsis: Bradley Cooper, Robert De Niro, Julia Stiles and Jennifer Lawrence star in this acerbic comedy-drama from David O. Russell (Three Kings, The Fighter), about a former high-school teacher who returns to his family home after four years in a mental institution and begins to slowly rebuild his life.
Why it's noteworthy: Silver Linings Playbook is David O. Russell's follow-up to the critically acclaimed, award-winning The Fighter. Though that film underwhelmed me some, Russell's films are always worth a watch, and Jennifer Lawrence, I suspect, will be right in the thick of the it this awards season.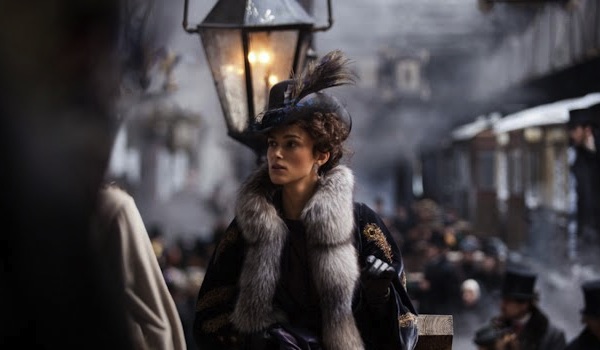 25.) Anna Karenina
Program: Special Presentation
Distributor: Focus Features
Directed by: Joe Wright
Written by: Tom Stoppard
Starring: Keira Knightley, Jude Law, Aaron Taylor-Johnson
Synopsis: Keira Knightley re-teams with director Joe Wright (Atonement) for this visionary adaptation of Leo Tolstoy's classic novel about a society woman torn between loyalty to her husband and the desires of her heart.
Why it's noteworthy: Joe Wright and Keira Knightley. Honestly, that's all I needed to hear. Aaron Johnson, frankly, knocks it down a few pegs for me, but perhaps he'll surprise. Looks sumptuous and like a big-time Oscar player.






24.) The Gatekeepers
Program: TIFF Docs
Distributor: N/A
Directed by: Dror Moreh
Synopsis: In an unprecedented and candid series of interviews, six former heads of the Shin Bet — Israel's intelligence and security agency — speak about their role in Israel's decades-long counterterrorism campaign, discussing their controversial methods and whether the ends ultimately justify the means.
Why it's noteworthy: Yet another Middle East-themed film. This one will probably be a controversy magnet, which intrigues me all the more. Hard to imagine it won't offer some thoughts on the material covered in Steven Spielberg's Munich, my favorite film of 2005.






23.) The Sessions
Program: Special Presentation
Distributor: Fox Searchlight Pictures
Directed by: Ben Lewin
Written by: Ben Lewin
Starring: John Hawkes, Helen Hunt, William H. Macy
Synopsis: Academy Award® nominee John Hawkes (Winter's Bone) stars in this funny and touching comedy-drama about a childhood polio survivor — now in his thirties and permanently confined to an iron lung — who hires a professional sex surrogate (Academy Award® winner Helen Hunt) to help him lose his virginity.
Why it's noteworthy: John Hawkes for Best Actor is as close to a lock as we have for next year's Oscars. The Sessions (formerly "The Surrogate" and "Six Sessions") took Sundance by storm, and now that it's a Fox Searchlight property, there should be no doubt as to its commercial viability and awards potential.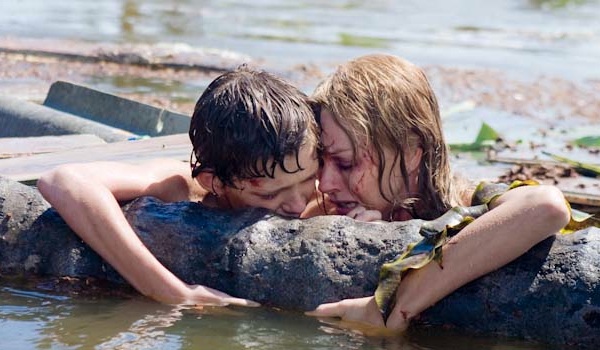 22.) The Impossible
Program: Special Presentation
Distributor: Summit Entertainment
Directed by: J.A. Bayona
Written by: Sergio G. Sánchez
Starring: Naomi Watts, Tom Holland, Samuel Joslin, Oaklee Pendergast, Ewan McGregor
Synopsis: Juan Antonio Bayona (The Orphanage) recreates the 2004 Indian Ocean tsunami in terrifyingly vivid detail in this grueling survival story about a married couple (Naomi Watts and Ewan McGregor) searching for their missing children in the aftermath of the disaster.
Why it's noteworthy: I never caught up with The Orphanage, but the film certainly has a fan base. Bayona's follow-up sounds decidedly bigger and more prestigious, but it's hard to tell at this point if it's an awards film. Summit will certainly try its hardest. I'm excited regardless.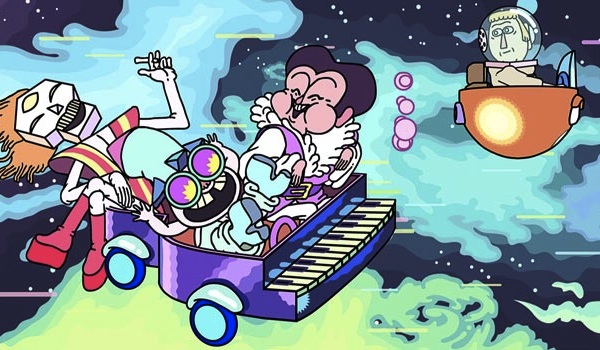 21.) A Liar's Autobiography — The Untrue Story of Monty Python's Graham Chapman
Program: Special Presentation
Distributor: EPIX
Directed by: Ben Timlett, Bill Jones, Jeff Simpson
Written by: Ben Timlett, Bill Jones, Jeff Simpson
Starring: Graham Chapman, John Cleese, Terry Jones, Michael Palin, Terry Gilliam, Carol Cleveland, Philip Bulcock
Synopsis: John Cleese, Michael Palin, Terry Jones and Terry Gilliam pay tribute to their late Monty Python colleague Graham Chapman in this hilarious, 3-D animated adaptation of Chapman's brazenly fictionalized life story.
Why it's noteworthy: Do yourself a favor and head over to this film's page on the TIFF site. Scroll through the photos and tell me it's not noteworthy. I dare you.