Today's TIFF preview (the penultimate!) features films directed by the likes of Nicole Holofcener, Hirokazu Kore-Eda, and David Gordon Green.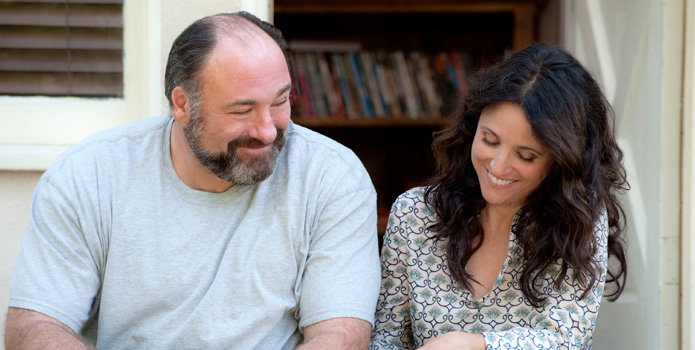 20.) Enough Said
Program: Special Presentation
Distributor: Fox Searchlight Pictures
Directed by: Nicole Holofcener
Written by: Nicole Holofcener
Starring: Catherine Keener, James Gandolfini, Toni Collette, Julia Louis-Dreyfus
Synopsis: This smart and decidedly modern romantic comedy from indie stalwart Nicole Holofcener follows the misadventures of a divorcée who finds herself making a new friend — and dating that new friend's ex-husband at the same time. Enough Said stars Julia Louis-Dreyfus, Catherine Keener and the late James Gandolfini in one of his final screen roles.
Why it's noteworthy: Of course, it's noteworthy for being one of the late James Gandolfini's final roles (as well as his first starring role in a romantic comedy). I'm also quite excited by the presence of both Julia Louis-Dreyfus (the funniest woman on the planet) and writer-director Nicole Holofcener.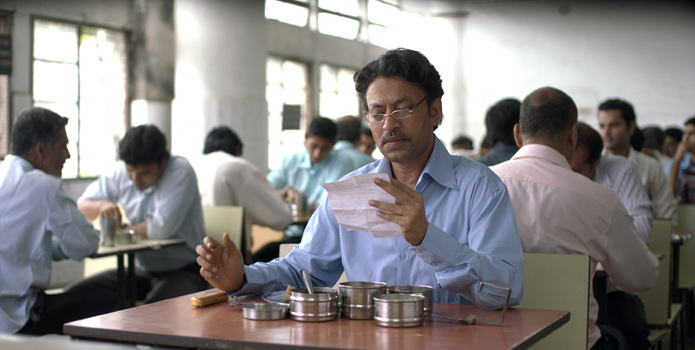 19.) The Lunchbox
Program: Gala Presentation
Distributor: Sony Pictures Classics
Directed by: Ritesh Batra
Written by: Ritesh Batra
Starring: Irrfan Khan, Nimrat Kaur, Nawazuddin Siddique, Denzil Smith, Bharati Achrekar, Nakul Vaid, Yashvi Puneet Nagar, Lillete Dubey
Synopsis: In Mumbai, a misdelivered lunchbox brings together two very different people — a neglected housewife (Nimrat Kaur) and a grumpy, solitary widower on the verge of retirement (Bollywood star Irrfan Khan, Life of Pi) — in this funny and touching comedy-drama from first-time writer-director Ritesh Batra.
Why it's noteworthy: A great premise, a great lead actor, and great notices out of Cannes 2013.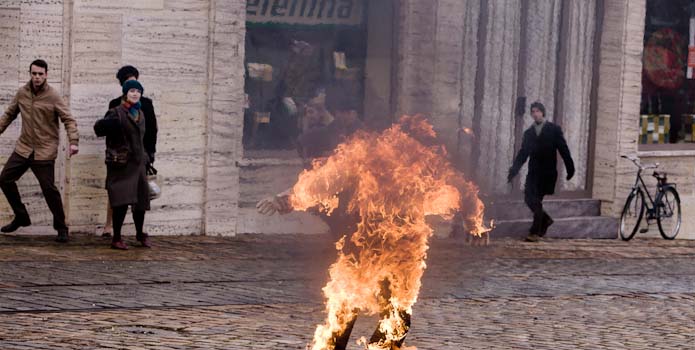 18.) Burning Bush
Program: Special Presentation
Distributor: N/A
Directed by: Agnieszka Holland
Written by: N/A
Starring: Tatiana Pauhofová, Jaroslava Pokorná, Petr Stach
Synopsis: This epic, long-form docudrama by acclaimed director Agnieszka Holland (made for HBO Europe as a three-part miniseries) chronicles the political, legal, and moral fallout that followed after Czech student protestor Jan Palach set himself on fire in protest against government repression in 1969.
Why it's noteworthy: I'm a sucker for these epically long projects (you'll see a few more pop up on this list). I'm unfamiliar with the incident being chronicled, but it sounds like it could make for a pretty fascinating and informative watch.






17.) Omar
Program: Special Presentation
Distributor: N/A
Directed by: Hany Abu-Assad
Written by: Hany Abu-Assad
Starring: Waleed F. Zuaiter, Leem Lubany, Adam Bakri, Samer Bisharat, Eyad Hourani
Synopsis: Academy Award-nominated Palestinian director Hany Abu Assad (Paradise Now) won the Un Certain Regard Jury Prize at this year's Cannes Film Festival for this noir-ish psychological thriller set in the occupied West Bank.
Why it's noteworthy: Competed in the Un Certain Regard category at Cannes 2013, but many who've raved about it (there are many) agree it should have been in Competition.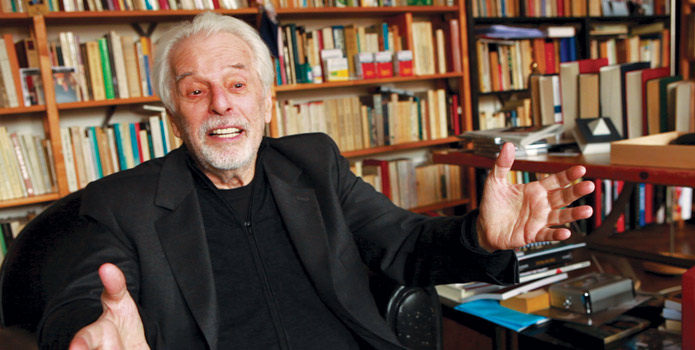 16.) Jodorowsky's Dune
Program: TIFF Docs
Distributor: Sony Pictures Classics
Directed by: Frank Pavich
Written by: N/A
Starring: Alejandro Jodorowsky, Michel Seydoux, H.R. Giger, Chris Foss, Brontis Jodorowsky, Nicolas Winding Refn, Richard Stanley, Gary Kurtz
Synopsis: This fascinating documentary explores the genesis of one of cinema's greatest epics that never was: cult filmmaker Alejandro Jodorowsky's (El Topo) adaptation of Frank Herbert's sci-fi classic Dune, whose cast would have included such icons as Salvador Dalí, Orson Welles and Mick Jagger.
Why it's noteworthy: Another film that premiered at Cannes this year. This doc is just a cinephile's dream—an icon of the industry discusses at length his plans (and his ultimate failure) to make what he saw as the most important film in history.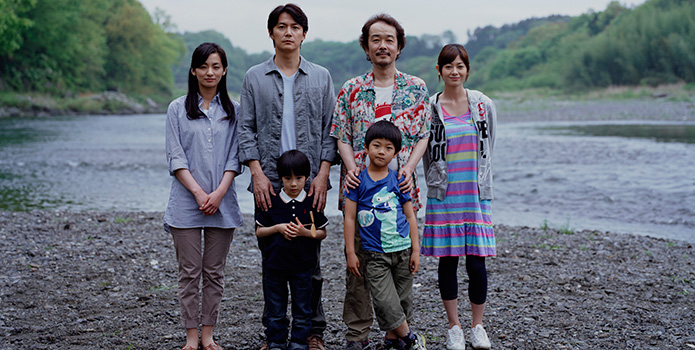 15.) Like Father, Like Son
Program: Special Presentation
Distributor: Sundance Selects
Directed by: Hirokazu Kore-Eda
Written by: Hirokazu Kore-Eda
Starring: Masaharu Fukuyama, Machiko Ono, Yoko Maki, Lily Franky
Synopsis: Two families — one rich, one poor — discover that their sons were switched at birth, in the poignant new drama from Japan's Hirokazu Kore-Eda (Still Walking, Nobody Knows, After Life).
Why it's noteworthy: So Cannes 2013 was pretty good, eh? Here, we've got the festival's proverbial bronze medalist. This Jury Prize-winning drama from one of Japan's best was seen as a favorite to win the Palme for a good chunk of the festival.






14.) Joe
Program: Special Presentation
Distributor: N/A
Directed by: David Gordon Green
Written by: Gary Hawkins
Starring: Nicolas Cage, Tye Sheridan
Synopsis: Nicolas Cage stars as a hard-living ex-con who becomes friend and protector for a hard-luck kid (Tye Sheridan; The Tree of Life, Mud), in this contemporary Southern gothic tale from acclaimed filmmaker David Gordon Green (George Washington, All the Real Girls).
Why it's noteworthy: The string of Cannes titles ends with a film many, I'm sure, will be watching closely. Is David Gordon Green back? Was Prince Avalanche an anomaly? Can Tye Sheridan bring it following his incredible work in Mud? And is Nic Cage actually interested in acting again?






13.) The Daughter
Program: City to City
Distributor: N/A
Directed by: Thanos Anastopoulos
Written by: Thanos Anastopoulos, Vassilis Giatsis
Starring: Savina Alimani, Aggelos Papadimas, Yorgos Symeonidis, Ieronymos Kaletsanos, Ornela Kapetani, Theodora Tzimou
Synopsis: Taking inspiration from the financial crisis that continues to devastate Greece, the third feature from Thanos Anastopoulous is a taut and timely thriller as well as an artful political allegory, about a teenage girl who abducts the young son of the man she blames for her own father's bankruptcy.
Why it's noteworthy: The final City to City film to make my list is all about the premise, which gave me the chills when I first read it.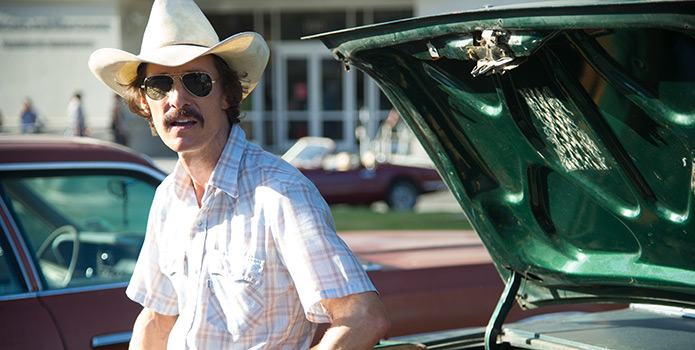 12.) Dallas Buyers Club
Program: Special Presentation
Distributor: Focus Features
Directed by: Jean-Marc Vallée
Written by: Craig Borten, Melisa Wallack
Starring: Matthew McConaughey, Jennifer Garner, Jared Leto
Synopsis: Matthew McConaughey, Jennifer Garner and Jared Leto star in director Jean-Marc Vallée's (The Young Victoria, C.R.A.Z.Y.) take on the true story of accidental AIDS activist Ron Woodruff, whose cross-border smuggling network brought much-needed treatments into the hands of HIV and AIDS patients neglected by the medical establishment.
Why it's noteworthy: Sight unseen, Matthew McConaughey tops most Oscar prognosticators' 2014 Best Actor lists (including mine). A terrific-sounding film we've been talking about for what seems like forever, I can't wait to get a look at it.






11.) Prisoners
Program: Special Presentation
Distributor: Warner Bros. Pictures
Directed by: Denis Villeneuve
Written by: Aaron Guzikowski
Starring: Hugh Jackman, Jake Gyllenhaal, Melissa Leo, Paul Dano, Maria Bello, Viola Davis, Terrence Howard
Synopsis: Jake Gyllenhaal and Hugh Jackman star in this gripping thriller from Denis Villeneuve (Incendies), which follows an investigation into the shocking disappearance of two young girls — and the act of vigilantism that could either accelerate or derail the wheels of justice.
Why it's noteworthy: Denis Villeneuve is a great director (see: the Oscar-nominated Incendies). The trailer is fantastic. I think this could be a film we're all sleeping on as far as Oscars go. With a September release date, I think it could play a little like The Town. We'll see.