My TIFF preview concludes today with some of film's heaviest hitters. I hope you enjoyed this series. I'll be covering the fall fests extensively, so stay tuned!



10.) Frances Ha
Program: Special Presentation
Distributor: N/A
Directed by: Noah Baumbach
Written by: Greta Gerwig, Noah Baumbach
Starring: Greta Gerwig, Mickey Sumner
Synopsis: Greta Gerwig stars as Frances, an apprentice in a dance company who wants so much more than she has but lives life with unaccountable joy and lightness. This modern fable from Noah Baumbach (The Squid and the Whale, Greenberg) explores youth, friendship, class, ambition, failure and redemption.
Why it's noteworthy: Noah Baumbach certainly has his detractors, but I'm not one of them. Ditto Greta Gerwig. As such, I'm sure this film will be a polarizing one, but if these two are able to tap some of that Greenberg magic from a few years ago, it'll be more than just a worthwhile watch.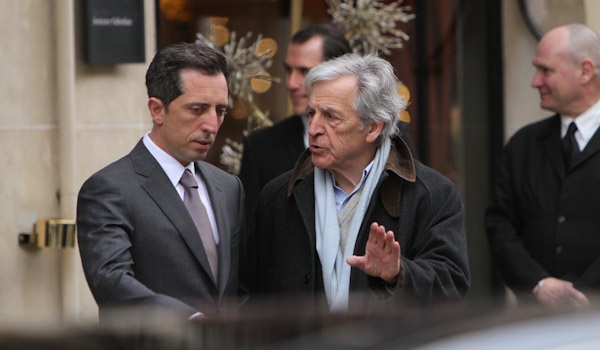 9.) Capital
Program: Special Presentation
Distributor: N/A
Directed by: Costa-Gavras
Written by: Karim Boukercha, Costa-Gavras, Jean-Claude Grumberg
Starring: Gabriel Byrne, Gad Elmaleh
Synopsis: Master filmmaker Costa-Gavras (Z, Missing) tackles the world of international high finance in this jet-setting, globetrotting drama about the closed-doors intrigue and high-stakes power plays at a French financial giant. This is the story of the unstoppable ascent of Marc Tourneuil, an expendable servant of the Capital who became its undisputed master.
Why it's noteworthy: Costas-Gavras is both a former Oscar winner and a filmmaker whom I'm woefully unfamiliar with. This is his first film in a few years, and it sounds pretty juicy and very timely.






8.) Midnight's Children
Program: Gala
Distributor: N/A
Directed by: Deepa Mehta
Written by: Salman Rushdie
Starring: Satya Bhabha, Shahana Goswami, Rajat Kapoor, Seema Biswas, Shriya Saran, Siddharth, Ronit Roy, Rahul Bose, Anita Majumdar, Zaib Shaikh, Anupam Kher
Synopsis: Spanning decades and generations, celebrated Canadian filmmaker Deepa Mehta's highly anticipated adaptation of Salman Rushdie's Booker Prize®–winning novel is an engrossing allegorical fantasy in which children born on the cusp of India's independence from Britain are endowed with strange, magical abilities.
Why it's noteworthy: Add Deepa Mehta to the list of filmmakers with films on this list whom I'm not nearly as familiar with as I'd like to be. Of course, I can't say the same thing about Salman Rushdie, and I'm quite curious to see how he adapts his own material (which is itself awfully intriguing).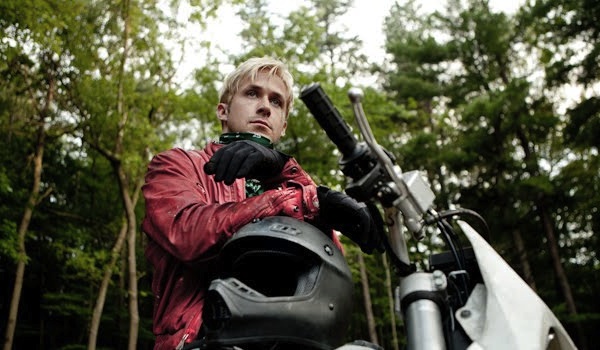 7.) The Place Beyond the Pines
Program: Special Presentation
Distributor: N/A
Directed by: Derek Cianfrance
Written by: Ben Coccio, Darius Marder, Derek Cianfrance
Starring: Ryan Gosling, Bradley Cooper, Eva Mendes, Rose Byrne, Ben Mendelsohn, Mahershala Ali, Dane Dehaan, Emory Cohen, Ray Liotta
Synopsis: Ryan Gosling, Bradley Cooper and Eva Mendes star in this multi-generational crime drama from director Derek Cianfrance (Blue Valentine), about a motorcycle stunt rider whose moonlighting a bank robber brings him into conflict with an ambitious young cop.
Why it's noteworthy: The director, cowriter, and star of Blue Valentine are reuniting just two years after their searing anti-romance lit the indie film scene on fire. Frankly, I wasn't quite as enamored with that film as most others, but I recognize Cianfrance's considerable talent, and Gosling remains one of his generation's most interesting and reliable performers.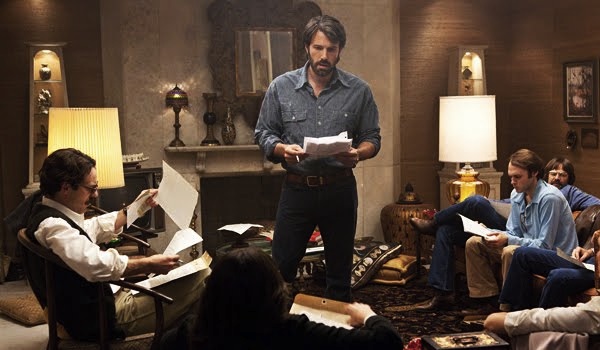 6.) Argo
Program: Gala
Distributor: Warner Bros.
Directed by: Ben Affleck
Written by: Chris Terrio
Starring: Ben Affleck, John Goodman, Kyle Chandler, Barry Livingston, Tate Donovan, Alan Arkin, Victor Garber, Scoot McNairy, Rory Cochrane, Christopher Denham, Kerry Bishe, Chris Messina, Bryan Cranston, Clea DuVall
Synopsis: Academy Award® winner Ben Affleck directs and stars in this based-on-fact thriller about a CIA "exfiltration" expert who concocts an outlandish plan to get six stranded Americans out of Tehran after the 1979 invasion of the American embassy — by having them masquerade as a Hollywood film crew.
Why it's noteworthy: Ben Affleck is officially two for two behind the camera, but he hasn't been able to translate critical acclaim into awards success. Argo, his third film, sounds like it could do the trick.






5.) Rust and Bone
Program: Special Presentation
Distributor: Sony Pictures Classics
Directed by: Jacques Audiard
Written by: Jacques Audiard, Thomas Bidegain
Starring: Marion Cotillard, Matthias Schoenaerts
Synopsis: Marion Cotillard (La Vie en rose) and Matthias Schoenaerts (Bullhead) star in this gritty, moving and emotionally raw love story from Cannes Grand Prix winner Jacques Audiard (Un prophète).
Why it's noteworthy: Because A Prophet is phenomenal. Because it garnered some of the strongest reviews out of Cannes. Because Marion Cotillard is one of the finest actresses working today. And because it sounds like an absolutely devastating story.






4.) Cloud Atlas
Program: Special Presentation
Distributor: Warner Bros.
Directed by: Tom Tykwer, Andy Wachowski, Lana Wachowski
Written by: Tom Tykwer, Andy Wachowski, Lana Wachowski
Starring: Tom Hanks, Hugo Weaving, Halle Berry, Susan Sarandon, Jim Broadbent, Hugh Grant
Synopsis: Tom Hanks, Halle Berry and Hugo Weaving head a stellar international cast in this visionary, time-tripping science-fiction epic from directors Tom Tykwer (Run Lola Run) and Lana and Andy Wachowski (The Matrix).
Why it's noteworthy: Three underrated filmmakers join forces for what could be an enormous hit or the biggest flop of the fall. All three have strong visions, and the five-minute-plus trailer that hit not too long ago shows, if nothing else, that these individuals had quite a large (and expensive) sandbox to play in. A friend of mine said it looked like "The Fountain on crack." Considering how much proverbial crack The Fountain was already on, I'm thinking, if he was right, Cloud Atlas is going to be like nothing we've seen in a long time.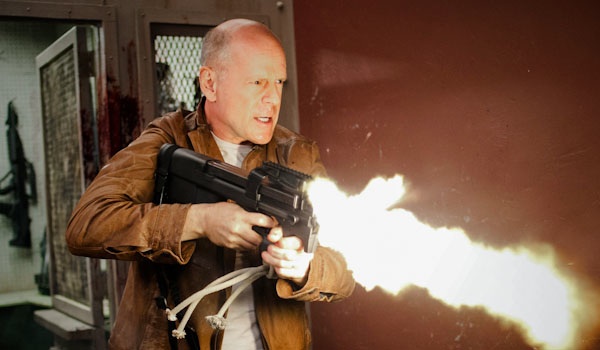 3.) Looper
Program: Gala
Distributor: Sony Pictures
Directed by: Rian Johnson
Written by: Rian Johnson
Starring: Joseph Gordon-Levitt, Bruce Willis, Emily Blunt, Paul Dano, Jeff Daniels
Synopsis: A mob hitman (Joseph Gordon-Levitt) is assigned to kill his own future self (Bruce Willis) in this mind-bending futuristic thriller.
Why it's noteworthy: And speaking of trippy sci-fi, we've got Rian Johnson's third film, which is actually opening TIFF. This one places above Cloud Atlas because it seems like more of a sure thing. I don't really drink the Rian Johnson Kool-Aid like so many others, but I'll be the first to admit that Looper looks like a brilliant flick.






2.) To the Wonder
Program: Special Presentation
Distributor: N/A
Directed by: Terrence Malick
Written by: Terrence Malick
Starring: Ben Affleck, Rachel McAdams, Javier Bardem, Olga Kurylenko
Synopsis: Rachel McAdams, Ben Affleck, Javier Bardem and Olga Kurylenko star in the new film from Terrence Malick (The Tree of Life), about a man who reconnects with a woman from his hometown after his marriage to a European woman falls apart.
Why it's noteworthy: Terrence Malick is one of film's very best directors, and he's only made five (now six) movies over his thirty-year career. Coming off one of those rare years with a Malick movie, I thought those calling for To the Wonder to pop up at a fall fest were crazy. The joke is on me, it seems, but I'm not complaining. This one is essentially #1A to The Master's #1. It sounds simple, but with Malick things are never what they seem. Not sure it'll actually get released this year, but my oh my, I cannot wait to start reading reactions and reviews for this one.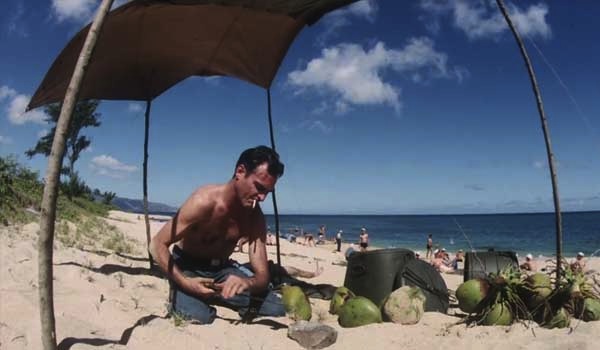 1.) The Master
Program: N/A
Distributor: The Weinstein Company
Directed by: Paul Thomas Anderson
Written by: Paul Thomas Anderson
Starring: Philip Seymour Hoffman, Joaquin Phoenix, Amy Adams
Synopsis: A 1950s-set drama centered on the relationship between a charismatic intellectual known as "the Master" whose faith-based organization begins to catch on in America, and a young drifter who becomes his right-hand man.
Why it's noteworthy: Like I said, this and To the Wonder are #1 and #1A, but I gave the edge to PTA because I sat back and tried to think of another director with as flawless a start to his career as this man, and I just couldn't come up with one. Honestly. Hard Eight, his debut, is solid but relatively unspectacular. After that, he's directed four masterpieces—two of the best films of the 1990s and two of the best films of the 2000s. The cast here is incredible, and the trailers look stunning. Of course, naming this TIFF's top title to watch is much easier when we already know it's pretty damn good. Last week's surprise Santa Monica screening just confirmed what I was already thinking: This will likely be the film of 2012. Whether that translates to awards and money, I'm not sure. But long after the calendar turns to 2013, we'll be remembering and talking about this movie.