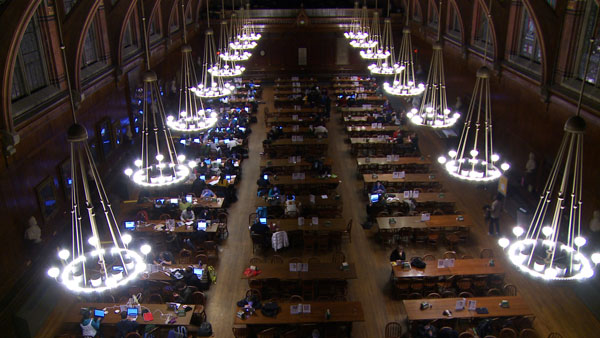 We're approaching the end of the year, and I'll be using these FYC posts to share as many thoughts as I can about 2014's crop of movies. And while I, like most others, might be considering these films for categories like Best Picture, Best Actor, and Best Screenplay, I'm going a little more creative.
I opened this series with Magnolia, and I'm staying independent for my follow-up. Participant Media is a bit of a puzzler for me because my experience with them is as a production company, not a distributor. Yet an FYC package arrived on my doorstep about a week ago with two documentaries I thought were quite good. They're both worth considering for Best Documentary Feature, whether you're voting in end-of-year awards or just making your own personal superlatives list, and I'm acknowledging them, as well, in a few special categories.
*****



The Internet's Own Boy: The Story of Aaron Swartz
RATING:

Directed by: Brian Knappenberger
Written by: Brian Knappenberger
Starring: Aaron Swartz, Tim Berners-Lee, Cindy Cohn
FYC: Best Documentary Feature, Most Surprisingly Hopeful Film
The film opens with the announcement of its subject's death. It touches on electronic government overreach and our insanely corrupt legal system, among many other things. The Internet's Own Boy is a sad, frightening film, but it's one that finds great emotional power in the hope of a bright young man. Yes, Swartz was ultimately defeated by the many entities he fought against. Yes, the like-minded men and women who carry on without him note the hopelessness they felt in the immediate wake of Swartz's suicide. Yes, the loss his family feels is ultimately bigger than anything else at play (and anything we can comprehend through the medium of film). But The Internet's Own Boy is a surprisingly optimistic film.
Perhaps it's because only ten minutes or so are devoted to Swartz's death. Director Brian Knappenberger instead focuses on Swartz's contributions to the defeat of SOPA and PIPA. We spent a good deal of time with Swartz's family, learning about how he rose to such great heights at such a young age, and of course, we become well aquainted with his legal team and other allies who helped him after the government tried to unfairly make an example of him. But Knappenberger's insistence on making this film about more than just Swartz's death is the best choice he could have made.
*****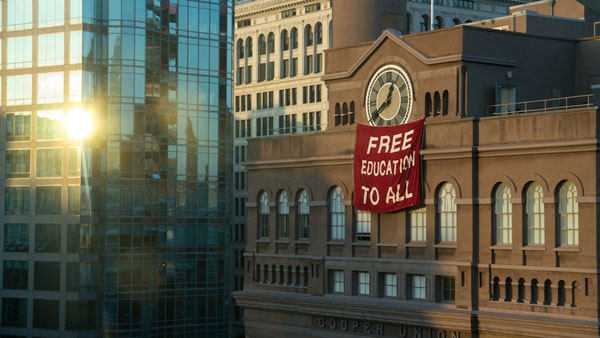 Ivory Tower
RATING:

Directed by: Andrew Rossi
Written by: Andrew Rossi
Starring: Elizabeth Armstrong, Richard Arum, Jamshed Bharucha
FYC: Best Documentary Feature, Best David vs. Goliath Scene, Most Surprisingly Hopeless Film
For most of its surprisingly short running time, Ivory Tower is a comprehensive, if straightforward look at the ballooning costs of higher education. (To that end, it's a funny counterpoint to last year's At Berkeley, Frederick Wiseman's four-hour [i.e. bloated], fly-on-the-wall [i.e. unaffected, powerful] portrait of a university coming to a crossroads.) It's at its best when it shuns the talking heads for an act that mostly follows a group of students at New York's Cooper Union, who occupy their president's office after he announces the school will charge tuition for the first time in its 150-plus-year history. In the film's standout scene (definitely one of the best David vs. Golaith moments of the film year), graduating students stand up during the president's speech at their commencement and one-by-one turn their backs on him. They don't have much power in this fight, but this act of defiance is quite powerful.
But what's interesting about their fight—and the film as a whole—is that no answers or alternatives are really offered. Cooper Union faces a $17 million annual payment for a loan it took out to pay for the construction of an obscene new campus building (one most agree it didn't need). That idea of "keeping up with the Joneses" is something director Andrew Rossi obviously believes is plaguing all American colleges and universities (not much attention is paid to higher education overseas); it's not the only one, though. Partying is a problem, as is student apathy. And the list goes on, so what do we do? Rossi doesn't offer much. He presents models for alternative learning, but his film would lead you to believe he doesn't think the higher education system as we know it can be saved today, and that's a bit frightening and extremely discouraging.