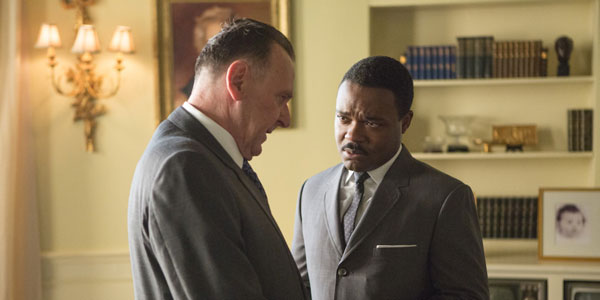 I'm voting in Film Independent's Spirit Awards for the first time this year, and it's been fun to catch up with some titles I might not have otherwise sought out had they not been nominated, like The Guest and Kumiko The Treasure Hunter and this lovely little flick called Selma.
Anyway, Film Independent asks us not to vote in categories in which we haven't seen every film—a rule I love. Unfortunately it means I can't cast votes in a few categories. I'll call out to all of that below.
My ballot:
Best Picture
Birdman
Boyhood
Love Is Strange
Selma
Whiplash
A tough choice between what are currently my #5 and #6 films of 2014. But the best of the bunch in my mind is Whiplash (by a nose over Selma).
*****
Best Director
Alejandro G. Inarritu, Birdman
Richard Linklater, Boyhood
Ava DuVernay, Selma
David Zeller, Kumiko The Treasure Hunter
Damien Chazelle, Whiplash
Whiplash and Selma, again, are so close in my mind that I split my vote and gave Ava DuVernay my vote here. I also think she accomplishes something more challenging as a director than Chazelle, not to take away from the great work he does.
*****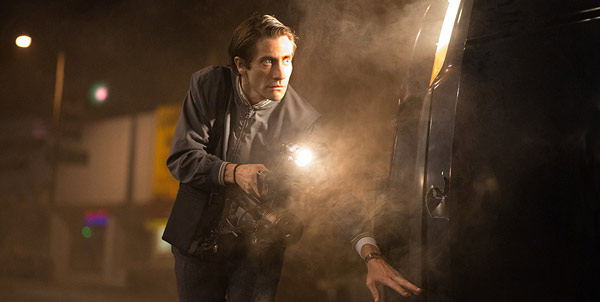 Best Screenplay
A Most Violent Year
Big Eyes
Love Is Strange
Nightcrawler
Only Lovers Left Alive
An easy choice: It's Nightcrawler.
*****
Best First Feature
A Girl Walks Home Alone at Night
Dear White People
Nightcrawler
Obvious Child
She's Lost Control
The first of a few categories I didn't vote in. Of the four films I saw, my vote would obviously go to Nightcrawler, my #2 film of 2014, though I really like Obvious Child, Dear White People, and A Girl Walks Home a lot.
*****
Best First Screenplay
Dear White People
Appropriate Behavior
Little Accidents
She's Lost Control
The One I Love
I couldn't vote in this category either for She's Lost Control. Of the other four, my vote goes to Dear White People, which is sharp as hell.
*****
Best Cinematography
A Girl Walks Home Alone at Night
Birdman
It Felt Like Love
Selma
The Immigrant
I voted for Birdman. It's the best cinematography of 2014, even if I'm not a fan of the film as a whole.
*****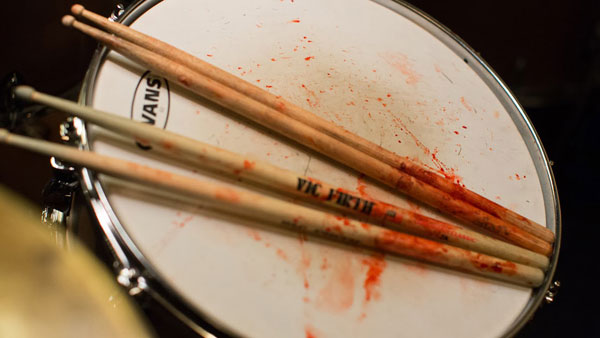 Best Editing
A Most Violent Year
Boyhood
The Guest
Nightcrawler
Whiplash
Whiplash lives in its editing. It's the choice. Love the inclusion of The Guest, though. I wasn't super crazy about the film, but its editing is on point.
*****
Best Female Performance
Rinko Kikuchi, Kumiko The Treasure Hunter
Jenny Slate, Obvious Child
Tilda Swinton, Only Lovers Left Alive
Julianne Moore, Still Alice
Marion Cotillard, The Immigrant
It's going to be Julianne Moore, and really, who could argue? But Marion Cotillard was so great in both The Immigrant and Two Days One Night. She earned my vote in honor of her entire year.
*****
Best Male Performance
Michael Keaton, Birdman
Andre Benjamin, Jimi: All Is By My Side
John Lithgow, Love Is Strange
Jake Gyllenhaal, Nightcrawler
David Oyelowo, Selma
Can we trade the Oscar lineup for this one? Good lord. It came down to Jakey, and David Oyelowo for me, but ultimately, I think Gyllenhaal's work in Nightcrawler is one of the things we'll remember the year of 2014 by 50 years from now. So I voted for him.
*****
Best Supporting Female
Jessica Chastain, A Most Violent Year
Emma Stone, Birdman
Carmen Ejogo, Selma
Patricia Arquette, Boyhood
Andrea Suarez Paz, Stand Clear of the Closing Doors
Jessica Chastain is one of my very favorite things about A Most Violent Year, a film I love, so I voted for her by a nose over Patricia Arquette.
*****
Best Supporting Male
Edward Norton, Birdman
Ethan Hawke, Boyhood
Alfred Molina, Love Is Strange
Riz Ahmed, Nightcrawler
J.K. Simmons, Whiplash
I love J.K. Simmons, and I love him in Whiplash, but he's just the bronze medalist for me in this category. Edward Norton and Riz Ahmed craft such unique, tough-to-pin-down characters that I gravitated toward them here. My final choice between the two: Ahmed.
*****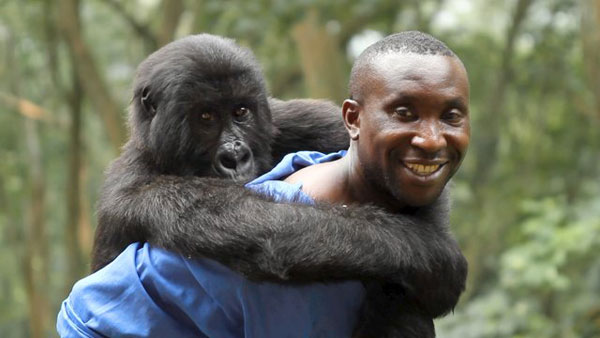 Best Documentary
20,000 Days on Earth
CITIZENFOUR
Stray Dog
Virunga
The Salt of the Earth
Damn, Sony Pictures Classics! I couldn't see The Salt of the Earth, so no vote here. But of the other four, Virunga, as you might expect, is my choice.
*****
Best International Film
Force Majeure
Ida
Leviathan
Mommy
Norte, The End of History
Under the Skin
Not even close to being able to vote here, the last category. Haven't seen Leviathan, Mommy, or Norte. The other three are all on about the same level for me, but I'd give the slight edge to Ida had I been able to vote.