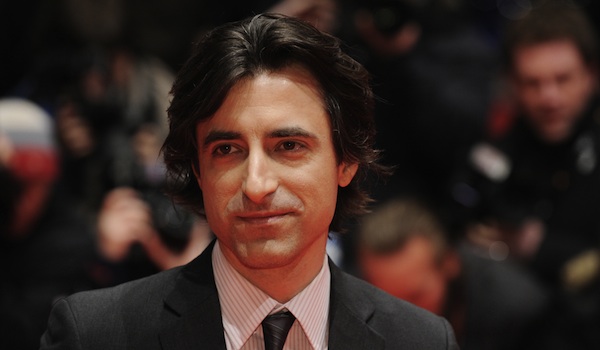 Noah Baumbach, over the course of seven movies, has become the master of melancholy. Noah Baumbach movies typically feature characters in a state of personal disarry, and as such, his movies tend to be very much character-driven. Just look at the Noah Baumbach filmography, and you'll see film after film that derives its title from a character name: Frances Ha, Greenberg, Margot at the Wedding. This isn't a coincidence.
Noah Baumbach movies belong to the Wes Anderson school of American independent cinema—a place where everything is calculated and precise from costumes to camera movements to dialogue. Some will say his movies are too polished, as they do with Anderson, though Noah Baumbach's style is a little messier than his friend's, and his dialogue is absolutely less quirky. As such, his movies typically sting more than Anderson's do, but it should come as no surprise that the two have collaborated before on films like Fantastic Mr. Fox and The Life Aquatic with Steve Zissou, both of which were written by Noah Baumbach.
His latest is a bit of a departure, and it seems Noah Baumbach has found his muse in girlfriend Greta Gerwig. She appeared in Greenberg, but she's the star of Frances Ha, a decidedly more upbeat film than Noah Baumbach has ever made before. Is Frances Ha the beginning of a new direction for Noah Baumbach movies? Hard to say right now. It certainly features the fingerprints of the Noah Baumbach we all know, the Noah Baumbach some of us love.
Noah Baumbach Movies
Kicking and Screaming
A bunch of college-aged guys don't do anything with their lives and lament about it all day and all night.
(0 viewings)
I can't say that's a premise that has ever pulled me in. But it's Noah Baumbach's first movie, and as such, it deserves a look…some day.
Highball
A newly married couple tries to build a new social life.
(0 viewings)
I didn't even really know this movie existed until recently. That fact that I haven't heard of it makes me pause, but the truly odd cast—Justine Bateman, Baumbach himself, Peter Bogdanovich, and Rae Dawn Chong (as herself)—intrigues me greatly.
Mr. Jealousy
A man joins the therapy group of his girlfriend's ex to find out if he still has feelings for her.
(0 viewings)
Another Noah Baumbach movie I never really knew about. The premise sounds pretty cool.
The Squid and the Whale
Baumbach skewers his own parents' divorce with this autobiographical story of a professor and writer who care only for themselves, and the kids they mess up along the way.
RATING:


(1 viewing)
It took eight years for Baumbach to make this film following Mr. Jealousy. Was it because the experience was too painful? I'd believe it. The film is kind of painful—incredibly unpleasant and awkward at times. Jeff Daniels and Laura Linney, however, are brilliant. I'm not sure it's a film I'll ever watch again, but it's the one that introduced me to Noah Baumbach, so for that reason alone, I appreciate it to a degree.
Margot at the Wedding
The titular Margot visits her sister after learning she's gotten engaged suddenly. The relationship between sisters is strained at best and plagued with sore feelings and childhood secrets, and their reunion threatens the impending nuptials.
RATING:

(1 viewing)
This one is a companion to The Squid and the Whale in that it's full of really unlikable individuals and unpleasant feelings. It's, for whatever reason, a little easier to swallow than The Squid and the Whale was, however. Many have held that against this film. I think it's a good thing.
Greenberg
A depressed man moves from New York back home to Los Angeles to house-sit for his brother. He tries to build a dog house. He's interested in his brother's personal assistant. (Click here for my thoughts on Greenberg and an interview with Noah Baumbach and star Ben Stiller.)
RATING:

(1 viewing)
Baumbach, mercifully, takes a step toward accessibility. Not commercialism, mind you, but Greenberg is the first film of his that I'd ever consider watching again. It's full of sadness, but that sadness never overwhelms you. Ben Stiller is a revelation.
Frances Ha
A flighty, semi-employed dancer "breaks up" with her best friend and soul mate during her never-ending struggle to get by in New York City. (Click here for my full Frances Ha review.)
RATING:


(1 viewing)
Just a delightful film. The Baumbach-Gerwig pairing is clearly quite fruitful for both director and actress. I simply adored this film and can't wait to see it again.
More Director Spotlight posts:
Sofia Coppola Movies
Noah Baumbach Movies
Guillermo del Toro Movies
Nicolas Winding Refn Movies
Woody Allen Movies
Christopher Nolan Movies
Jeff Nichols Movies
Lee Daniels Movies