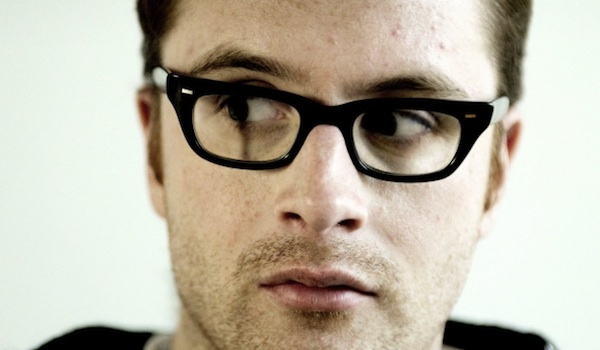 Nicolas Winding Refn movies are violent—almost too much so for my squeamish stomach. While I admire Nicolas Winding Refn movies, I've found myself watching the few I've seen through the tiny gaps between my fingers. Drive, unquestionably Nicolas Winding Refn's most popular movie, is the most beautiful ugly film you've ever seen. The best shots in Drive have lingered with me years later, even if the final product isn't something I care all that much to revisit anytime soon. Nicolas Winding Refn movies also feature some truly unique acting—I'll go to bat for Ryan Gosling in Drive and Tom Hardy in Brosnon any day.
Judging by the myriad of words—both rapturous and hilariously hateful—written about Nicolas Winding Refn's latest movie, Only God Forgives, there's no reason to expect Nicolas Winding Refn movies to change anytime soon. So I need to either embrace the blood and guts or find director capable of handling Ryan Gosling at his most idiosyncratic (oh, hey, Derek Cianfrance).
Nicolas Winding Refn Movies
Pusher
After a botched deal, a low-level drug pusher finds himself at odds with a powerful, ruthless kingpin.
(0 viewings)
Winding Refn's 1996 debut is, apparently, one of his less violent outings. Consider me sold. This one is near the top of my queue. I very well might get around to it before Only God Forgives (but more on that below).
Bleeder
A young Danish couple is tested when the woman becomes pregnant and the man becomes violent.
(0 viewings)
Bleeder. That's a hell of an evocative title. It's also one that's unlikely to draw me in. It doesn't help that even Refn die-hards seem lukewarm about his sophomore feature.
Fear X
A man's wife is murdered under bewildering circumstances. He hunts for both a reason and the killer.
(0 viewings)
Refn's English-language debut is another rarely-praised film from what I can tell. John Turturro, always interesting, is Fear X's protagonist. Also noteworthy: this one's rated PG-13.
With Blood on My Hands: Pusher II
Tonny (Mads Mikkelsen) is released from prison following the events of Pusher. He has a mind to clean up his act, but that's easier said than done.
(0 viewings)
Neither this nor the final Pusher film seems to have the love and support the first film does, but the entire trilogy is well-regarded enough that I feel compelled to give it a look sometime. We'll see how much Pusher wows me…
I'm the Angel of Death: Pusher III
The third and final film in Refn's trilogy follows the drug lord of the first two films who's trying to unload a ton of ecstasy. The results are disastrous.
(0 viewings)
This synopsis compels me more than either of the other two Pusher films. Alas, if I see it, it will be after Pusher and Pusher II.
Bronson
A biopic of the notorious criminal Michael Peterson (a.k.a. Charles Bronson) who, in 1974, attempted to rob a post office. His seven-year-long sentenced turned into 30 years of solitary confinement. Why? The guy is a hyper-violent lunatic.
RATING:


(1 viewing)
Finally! A Nicolas Winding Refn movie I've seen! Unfortunately, it isn't a film I love. Tom Hardy is indescribably good, but the film as a whole never quite gels. It's as if Refn knows he has a big(ish) audience for the first time and wants to throw everything at them so they know what he's capable of. Plenty of it sticks, but Bronson is missing some cohesion.
Valhalla Rising
Around 1000 AD, a warrior breaks free from captivity and hops aboard a Viking ship destined for a new world.
(0 viewings)
I'd love to see this film because the period and concept interest me greatly. Unfortunately, I've heard nothing about the film if not that it's exceptionally violent—like brains and guts violent—and I need to be in the right head space for that. I haven't been in that space, it seems, in four years. My prospects for seeing this one aren't exactly bullish.
Drive
A quiet, nameless stuntman falls for his neighbor and offers to help her husband out of a jam. That friendly favor puts him on the wrong side of some bad people. (Click here for my full Drive review.)
RATING:

(2 viewings)
I do so adore elements of Drive. The music, the cinematography, Ryan Gosling, Carey Mulligan, Albert Brooks. It's a very good film. I never fell for it the way so many others did, but I can appreciate the film for what it is: genre filmmaking at its most impeccably crafted.
Only God Forgives
At the behest of his wicked mother, a drug smuggler living in Bangkok hunts those responsible for the death of his brother.
(0 viewings)
I'm honestly 50/50 on whether I even bother seeing Refn's latest. That it's hitting VOD the same day as theaters is in its favor. The Cannes "buzz" is definitely not in its favor. If anything swings me in the direction of watching it, it's Kristen Scott Thomas' presence.
More Director Spotlight posts:
Sofia Coppola Movies
Noah Baumbach Movies
Guillermo del Toro Movies
Nicolas Winding Refn Movies
Woody Allen Movies
Christopher Nolan Movies
Jeff Nichols Movies
Lee Daniels Movies