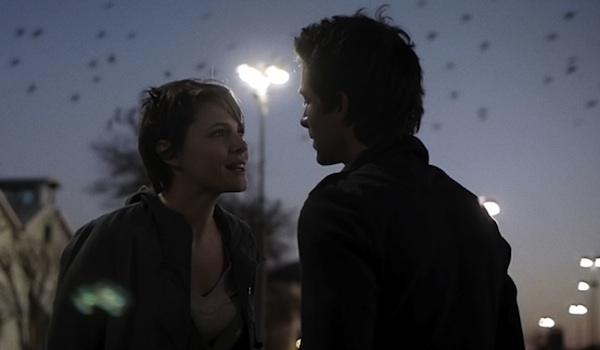 Yesterday, I listed ten films worth watching for that played in the snowy confines of Park City, Utah, during this year's Sundance Film Festival. Today, I'm doing precisely the same thing.
Part two of my Sundance wrap-up:
Austenland
Sony Pictures Classics is distributing what's likely one of the festival's biggest commercial plays. Napoleon Dynamite's Jerusha Hess writes and directs Keri Russell, Jennifer Coolidge, Bret McKenzie, and more as they visit a Jane Austen theme park where hilarious—and romantic—hijinks supposedly ensue. It sounds promising enough. Some festival goers weren't too kind ("Austenland doesn't really satirize Austen's world or fans so much as use them as a pretext for a mixture of middling burlesque and routine romantic comedy," wrote Variety's Dennis Harvey), but Sony saw something, so it's worth keeping an eye on.
Blood Brother
The winer of both the Grand Jury Prize and Audience Award for documentary filmmaking, Steve Hoover's film follows a man, Rocky Braat, while he travels through India documenting the lives of HIV-positive orphans.
Blue Caprice
One of the festival's most controversial film was Alexandre Moors' dramatization of the 2002 D.C. sniper attacks. Focusing on the relationship between shooters John Allen Muhammed (Isaiah Washington) and Lee Malvo (Tequan Richmond), the film attempts to even-handedly penetrate the minds of murderers. And with America's gun violence debate reaching a fevered pitch, it should be quite a discussion piece, even if its box office and awards potential are virtually non-existent.
Concussion
After getting hit in the head with a baseball, a lesbian housewife's life turns upside down. That's the story behind this RADiUS – TWC acquisition directed by rookie writer-director Stacie Passon.
Dirty Wars
"It is terrible to wonder how many politics-minded Sundancers this week are prioritizing the old-news World According to Dick Cheney over Richard Rowley's Dirty Wars," wrote THR's John DeFore. While the former was certainly on my radar before the fest, it's the latter that really grabbed my attention during and after. An investigative journalist finds himself knee-deep in the escalated-under-Obama global war on…um…terror? This touchy subject will no doubt ensure Dirty Wars gets seen and talked about. Sundance Selects owns this hot property.
The Summit
This man-against-nature documentary attempts to dissect the events that led to the deaths of 11 members of a party of 18 that reached the top of K2—a mountain many argue is a more challenging climb than Everest. The Summit combines from-the-mountain footage with re-enactments and interviews to try to tell an impossibly—and an impossibly harrowing—true story. It was sold to Sundance Selects.
Twenty Feet From Stardom
RADiUS – TWC nabbed Morgan Neville's documentary about the backup vocalists to the world's biggest musical artists. This crowd-pleasing film has some real fans, which means it should perform quite well during its inevitable VOD run.
Upstream Color
Far be it from me, someone who hasn't seen Shane Carruth's latest, to tell you what Upstream Color is about. It seems many of those who've seen it, including a few who've raved about it, can't quite seem to figure this mystery out—or at least there's something getting lost in translation. Alas, anyone who's seen Carruth's first film, Primer, will be pretty intrigued to see what he does next. Hell, we've waited almost a decade to find out, so bring on the weird!
The Way, Way Back
Nat Faxon and Jim Rash both won Oscars writing the screenplay for Alexander Payne's The Descendants. Here, they're each adding "director" to their respective resumes. And the film they brought to Sundance was, hands down, the biggest acquisition of the festival. Fox Searchlight purchased The Way, Way Back for almost $10 million, and while most seem to agree it's a bigger commercial play than an awards vehicle, this is one film you can bet the bank we'll be seeing plenty of as 2013 goes on.
We Steal Secrets: The Story of WikiLeaks
Sometimes the title says it all. That's not entirely the case here (though this documentary's subject matter isn't much of a surprise). No, what's also worth noting with "WikiLeaks" is its director—Alex Gibney. The guy is a machine, turning out quality documentary after quality documentary. He wasn't able to push has latest—Mea Maxima Culpa: Silence in the House of God—all the way to an Oscar nomination, but an Oscar push for a beloved documentary that tackles such a prescient subject seems likely.