What's the Movie Chain Challenge, you ask? Each week, you'll be, well, challenged to connect one movie star to another by identifying costars they have in common. Think of it as a true cinephile's Six Degrees of Separation. Ever wonder who connects Matt Damon to Max von Sydow? Julia Roberts to Julie Andrews? Elizabeth Taylor to Taylor Kitsch? You've come to the right place.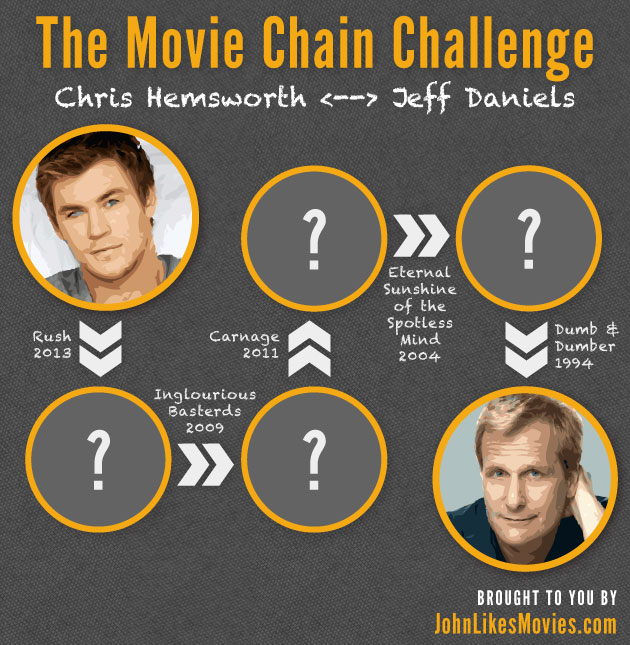 For the inaugural edition, we're keeping it relevant. Chris Hemsworth is turning heads in Rush, opening nationwide today, while Jeff Daniels turned even more when he took home an Emmy for his prickly turn on the notoriously poorly received The Newsroom.
See if you can connect Chris Hemsworth and Jeff Daniels, and when you're ready, click the banner below for the answer.


Click here to see the answer!