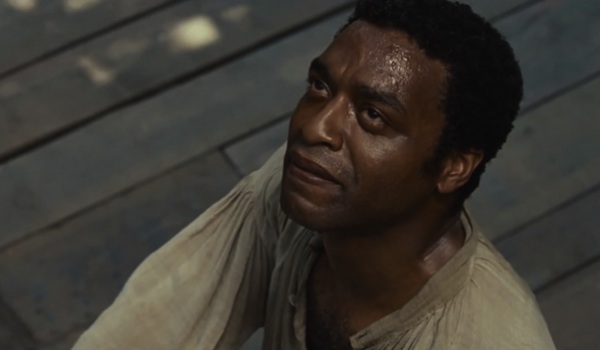 We've still got plenty of time to dissect the 2013 TIFF lineup and its films's Oscar chances. Hell, we've still got plenty of 2013 TIFF films to be announced.
In lieu of yet another list of the most promising 2013 TIFF films or the movies with the most Oscar buzz, I'm turning my eye toward the actors and actresses. These performances aren't necessarily ones with a ton of Academy Award potential, nor are they guaranteed slam dunks (at least not in every case). They're merely ten performances that pique my interest and will make the 11 days of TIFF 2013 more interesting to me.
Dakota Fanning, Night Moves
For a young lady who burst onto the scene so strongly, Miss Fanning has been awfully quiet over the past few years. In fact, she's probably better known to some younger cinephiles as Elle's older sister. She gets back into the prestige game headlining this film from the director of Wendy and Lucy (great) and Meek's Cutoff (slow). Jesse Eisenberg and Arrested Development's Alia Shawkat (who nearly made this list) costar.
Hugh Jackman, Prisoners
I've had my eye on news about Dennis Villenueve's English-language debut for some time now. The man's Incendies is a mostly brilliant movie, and I think this one might be too. The trailer, which Jackman is the undeniable star of, looks GREAT.
Judi Dench, Philomena
Dame Judi Dench could be in line for another Oscar nomination if Stephen Frears was able to pull his shit together for this drama about a woman looking for the son she gave up many years ago.
Chiwetel Ejiofor, 12 Years a Slave
I can admit when I'm wrong, and on 12 Years a Slave, I think I'm dead wrong (and that's GREAT). I didn't think the film would do anything for me. My not-so-positive thoughts on Hunger and Shame are well-documented around these parts, and considering the general consensus that both films are modern classics, what impetus would Steve McQueen have to shake up his style? Well, it'd be foolish to buy too much into a trailer, but what we've seen of 12 Years a Slave looks incredible, and I'm all in on this film and Ejiofor's performance. Talk about a guy due for a breakout. I hope this is it!
Andre Benjamin, All Is By My Side
You had me at "Andre 3000 plays Jimi Hendrix."
Scarlett Johansson, Under the Skin
Jonathan Glazer hasn't made a film in almost a decade, and for his big return to the film world, he's betting on Miss Scarlett to carry a mysterious—and sure to be puzzling—film about an alien navigating through Scotland. That's a bet riddled with risk, but I'm awfully interested to see if he wins or loses.
Nicolas Cage, Joe
This is it, guys. We've been waiting years for Nic Cage to *cue Cher slapping him in Moonstruck* SNAP OUT OF IT—to remember he's a real actor with talent. Enter David Gordon Green (possibly out of his own rut following the critically admired Prince Avalanche), and this film might be the sleeper of the festival.
Jessica Chastain, The Disappearance of Eleanor Rigby: Him and Her
My favorite working actress playing point-of-view games opposite James McAvoy? I don't care how long the two films are, sign me up!
Matthew McConaughey, Dallas Buyers Club
Back to the Oscar stuff, I think this is the film that finally lands McConaughey a nomination. It's still weird to think of the guy as kind of overdue for some recognition, but he's had two totally stacked years in a row. Mud, I hope and pray, could come back around at the end of the year, but if he's great in this Focus Features property, you can take a nomination—maybe even a win—to the bank.
Benedict Cumberbatch, The Fifth Estate
I've written plenty on The Fifth Estate Oscar chances, but they all ultimately hinge on Cumberbatch's portrayal of Julian Assange. An unsuccessful one will spell doom for Bill Condon's latest film. We'll find out on TIFF's opening night.