Today's TIFF preview (the penultimate!) features films directed by the likes of Ken Burns, Pablo Larraín, and Martin McDonagh.



20.) Room 237
Program: Vanguard
Distributor: IFC Films
Directed by: Rodney Ascher
Synopsis: Obsessive cineastes detail their byzantine conspiracy theories about the secret themes and messages hidden within Stanley Kubrick's The Shining, in director Rodney Ascher's fascinating, kaleidoscopic deconstruction of a horror classic.
Why it's noteworthy: Room 237 won't be an Oscar film like its fellow Sundance alumns The Sessions and Beasts of the Southern Wild, but it played quite well in Park City and should peak the interest of anyone with even a passing interest in Stanley Kubrick's The Shining.






19.) Roman Polanski: Odd Man Out
Program: TIFF Docs
Distributor: N/A
Directed by: Marina Zenovich
Written by: P. G. Morgan, Chris A. Peterson, Marina Zenovich
Synopsis: Marina Zenovich dives into the mysterious details of Roman Polanski's arrest in Switzerland in 2009, which came suspiciously soon after the release of her ground-breaking 2008 documentary Roman Polanski: Wanted and Desired. In this follow-up investigation, Zenovich raises fresh questions about legal manipulation, media distortion and power politics.
Why it's noteworthy: "Wanted and Desired" is a weird film because you wish it didn't exist, yet you're so happy it does because it's just sensational. Very curious to see where the "sequel" takes us.






18.) Thanks for Sharing
Program: Special Presentation
Distributor: N/A
Directed by: Stuart Blumberg
Written by: Matt Winston, Stuart Blumberg
Starring: Mark Ruffalo, Gwyneth Paltrow, Tim Robbins, Josh Gad, Joely Richardson, Patrick Fugit, Carol Kane, Alecia Moore
Synopsis: Gwyneth Paltrow, Mark Ruffalo and Tim Robbins star in this comedy-drama about a group of people who are brought together when they join a support group to overcome their sex addictions.
Why it's noteworthy: It became cool, for some reason, to hate on Lisa Cholodenko's The Kids Are All Right, yet I still think it's one of 2010's best films. If you agree with me, you'll want to keep an eye on this one, directed by that film's co-writer, Stuart Blumberg. The cast isn't too shabby, either.






17.) Ginger and Rosa
Program: Special Presentation
Distributor: N/A
Directed by: Sally Potter
Written by: Sally Potter
Starring: Timothy Spall, Alice Englert, Oliver Platt, Jodhi May, Alessandro Nivola, Christina Hendricks, Elle Fanning, Annette Bening
Synopsis: As the Cold War meets the sexual revolution in 1960s London, the lifelong friendship of two teenage girls (Elle Fanning, Alice Englert) is shattered by ideological differences and personal betrayals. This new film from director Sally Potter (Orlando) also stars Annette Bening and Christina Hendricks.
Why it's noteworthy: I'm not familiar with the work of Sally Potter, yet her name seems to carry some weight in certain circles. The reason this one lands so high on the list is Elle Fanning, who I honestly think is one of the best actresses working today.






16.) Dreams for Sale
Program: Special Presentation
Distributor: N/A
Directed by: Nishikawa Miwa
Written by: Nishikawa Miwa
Starring: Yûsuke Iseya, Teruyuki Kagawa, Takako Matsu
Synopsis: After losing their restaurant in a fire, a husband and wife come up with a strange plan to rebuild their shattered finances: marrying the husband off to a series of lonely women and defrauding them.
Why it's noteworthy: Not for its director or cast. This is just another TIFF title with a really intriguing story.






15.) The Reluctant Fundamentalist
Program: Gala
Distributor: N/A
Directed by: Mira Nair
Written by: William Wheeler
Starring: Kate Hudson, Kiefer Sutherland, Liev Schreiber, Nelsan Ellis, Riz Ahmed
Synopsis: Kiefer Sutherland, Liev Schreiber and Kate Hudson co-star in this adaptation of Mohsin Hamid's international best-selling novel, about a young Pakistani man (Riz Ahmed) whose pursuit of corporate success on Wall Street leads him on a strange path back to the world he had left behind.
Why it's noteworthy: It's kicking of the Venice Film Festival, so we'll know of its quality before screening north of the border. I adore the book upon which the film is based, and Mira Nair is always a filmmaker worth watching. Kate Hudson's name on the marquee is troublesome, but the rest of the cast is solid.






14.) The Hunt
Program: Special Presentation
Distributor: Magnolia Films
Directed by: Thomas Vinterberg
Written by: Tobias Lindholm, Thomas Vinterberg
Starring: Thomas Bo Larsen, Annika Wedderkopp, Mads Mikkelsen
Synopsis: Mads Mikkelsen won the Best Actor prize at Cannes for his performance as an innocent man accused of child molestation in this ferociously powerful new film by Thomas Vinterberg (The Celebration).
Why it's noteworthy: Vinterberg finally returns to form? Let's hope so. It's been over a decade since the Danish wunkerkind crafted "Dogme #1," and it the chatter at Cannes was uniformly positive.






13.) Seven Psychopaths
Program: Midnight Madness
Distributor: CBS Films
Directed by: Martin McDonagh
Written by: Martin McDonagh
Starring: Colin Farrell, Sam Rockwell, Woody Harrelson, Christopher Walken, Abbie Cornish, Olga Kurylenko, Gabourey Sidibe
Synopsis: An alcoholic screenwriter (Colin Farrell) struggling to write a serial-killer script gets more real-life inspiration than he can handle when a dognapping scheme gone awry brings a galaxy of crazies to his doorstep. A top-notch cult-movie cast — including Christopher Walken, Sam Rockwell, Woody Harrelson, Tom Waits, Harry Dean Stanton-anchors this wacky, blood-spattered commentary on the psycho-killer thriller from the writer-director of In Bruges.
Why it's noteworthy: I'm nowhere near as high on In Bruges as others, yet I recognize McDonagh's talents as both a director and screenwriter (incidentally, his brother's The Guard was one of 2011's most underrated films). Also noteworthy is the cast, which, on paper, is as strong as any film playing at TIFF.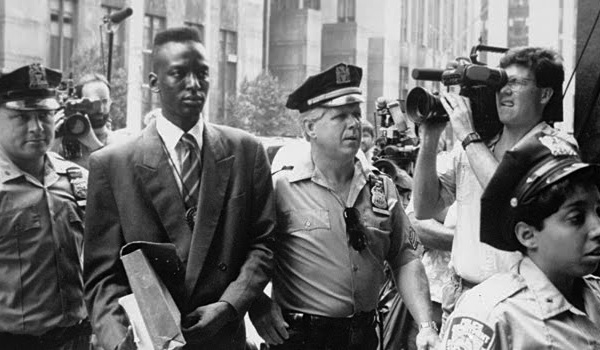 12.) The Central Park Five
Program: TIFF Docs
Distributor: N/A
Directed by: Sarah Burns, David McMahon, Ken Burns
Written by: Sarah Burns, David McMahon, Ken Burns
Synopsis: The devastating new documentary by Ken Burns, Sarah Burns and David McMahon on the infamous "Central Park Jogger" case details how a rush to judgment by police, media and an outraged public led to five black and Latino teenagers being convicted for a heinous crime that they did not commit.
Why it's noteworthy: Ken Burns. Ken Burns. Ken Burns.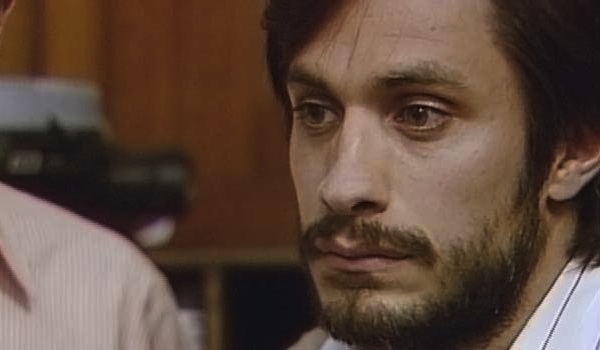 11.) No
Program: Special Presentation
Distributor: Sony Pictures Classics
Directed by: Pablo Larraín
Written by: Pedro Peirano
Starring: Gael García Bernal, Alfredo Castro, Antonia Zegers
Synopsis: Gael Garcia Bernal stars in this gripping historical drama from director Pablo Larraín (Tony Manero), about a savvy young ad exec in 1988 Chile who is recruited to craft the political opposition's publicity campaign when the rule of dictator Augusto Pinochet is put to a national plebiscite.
Why it's noteworthy: It was one of the most widely admired titles at Cannes, where it played in the Director's Fortnight section of the festival. I haven't seen any of Larraín's films, which is regrettable, but No will certainly change that. It just sounds terrific.