Previewing TIFF continues today with one major Oscar contender, a master director working with a bizarre cast, and a number of films with little pedigree but really intriguing story descriptions.



40.) Caught in the Web
Program: Special Presentation
Distributor: N/A
Directed by: Chen Kaige
Starring: Mark Chao, Gao Yuanyuan, Chen Hong
Synopsis: A young woman's act of defiance becomes a flashpoint for controversy when a video of the incident goes viral, in this prescient drama about cyber-bullying from celebrated director Chen Kaige (Farewell My Concubine).
Why it's noteworthy: This film, about the dangerous potential of the internet, sounds like it could cover some of the same ground as David Schwimmer's Trust. But I'm pretty confident Kaige won't do it in the same heavy-handed way.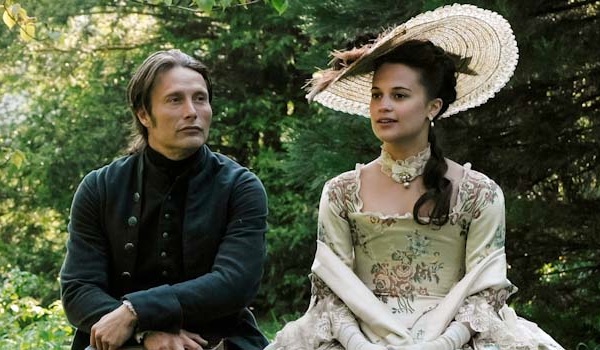 39.) A Royal Affair
Program: Gala
Distributor: Magnolia Films
Directed by: Nikolai Arcel
Written by: Rasmus Heisterberg, Nikolai Arcel
Starring: Mads Mikkelsen, Alicia Vikander
Synopsis: This sumptuous historical drama from writer-director Nikolaj Arcel (screenwriter of the original version of The Girl With the Dragon Tattoo) chronicles the scandalous love triangle between a queen (Alicia Vickander), her German doctor (Mads Mikkelsen), and the mad King of Denmark (Mikkel Følsgaard).
Why it's noteworthy: Mads Mikkelsen is always worth watching, and it's one of the few films we already know is good. Buzz has been building since its premiere at Berlin earlier this year. Could also be a stealth Oscar contender in some craft categories (Art Direction, Costumes)






38.) Hyde Park on Hudson
Program: Gala
Distributor: Focus Features
Directed by: Roger Michell
Written by: Richard Nelson
Starring: Bill Murray, Laura Linney
Synopsis: Bill Murray and Laura Linney star in the true story of Franklin Delano Roosevelt's relationship with his distant cousin and soon-to-be mistress Margaret Suckley, over a weekend at the president's country estate with the visiting King and Queen of England in 1939.
Why it's noteworthy: I've been big on this one as an Oscar player since I heard of it at the beginning of the year. Murray and Linney could easily pick up nods if the film is anywhere close to as good as it could be. That said, it's not the kind of movie I am ever going to be crazy excited for.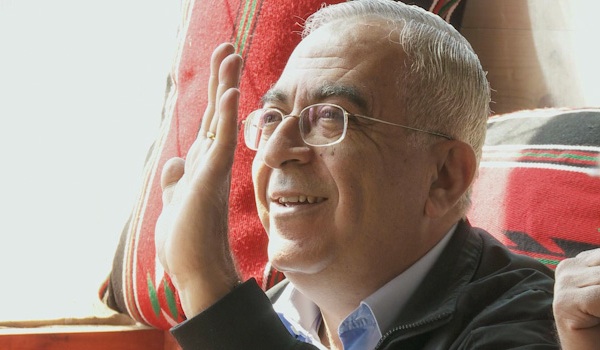 37.) State 194
Program: TIFF Docs
Distributor: N/A
Directed by: Dan Setton
Starring: Salam Fayyad
Synopsis: Filmmaker Dan Setton gained unprecedented access to the highest circles of the Palestinian leadership as he chronicles Prime Minister Salam Fayaad's quest to have Palestine recognized by the United Nations as an independent state.
Why it's noteworthy: Another Middle East-focused film, this one's a documentary about the prospects of Palestinian statehood. What sounds intriguing here is the access promised by the film's description. No doubt the nation's Prime Minister will have some interesting things to say.






36.) The Sapphires
Program: Special Presentation
Distributor: The Weinstein Company
Directed by: Wayne Blair
Written by: Tony Briggs, Keith Thompson
Starring: Chris O'Dowd, Deborah Mailman, Jessica Mauboy, Shari Sebbens, Miranda Tapsell
Synopsis: Plucked from obscurity in a remote Australian mission school in 1968, four talented young Aboriginal girls are formed into a dynamic singing group and sent to Vietnam to entertain the troops.
Why it's noteworthy: A crowd-pleasing sleeper at Cannes, this Weinstein property could perform similarly both in Toronto and upon its theatrical release. The story doesn't do much for me, but the buzz is hard to ignore.






35.) Fidai
Program: TIFF Docs
Distributor: N/A
Directed by: Damien Ounouri
Written by: Damien Ounouri
Synopsis: A seventy-year-old veteran of the Algerian War of Independence speaks about his years of struggle as an underground soldier for the National Liberation Front, in this fascinating documentary by first-time filmmaker Damien Ounouri.
Why it's noteworthy: This war was covered exhaustively in Gillo Pontecorvo's The Battle of Algiers, a truly groundbreaking film that is, I think, the only movie my favorite college professor ever liked. This is an opportunity to hear a first-hand account. It'll need to be great to get picked up. I'm thinking it will be.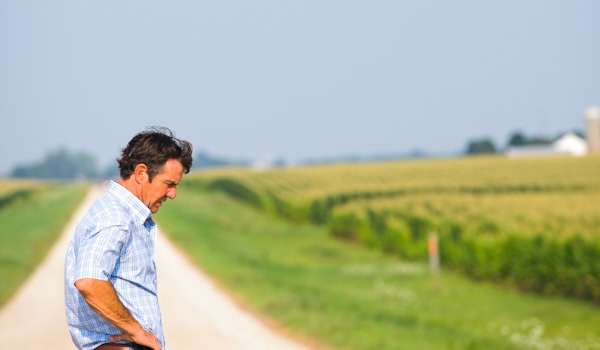 34.) At Any Price
Program: Special Presentation
Distributor: Sony Pictures Classics
Directed by: Ramin Bahrani
Written by: Hallie Elizabeth Newton, Ramin Bahrani
Starring: Heather Graham, Clancy Brown, Chelcie Ross, Maika Monroe, Red West, Dennis Quaid, Zac Efron , Kim Dickens
Synopsis: Zac Efron, Dennis Quaid and Heather Graham star in this drama from acclaimed director Ramin Bahrani (Chop Shop, Goodbye Solo), about a rebellious son whose dreams of becoming a professional race-car driver are derailed when his father's farming empire becomes the target of a high-stakes investigation.
Why it's noteworthy: Your average Ramin Bahrani film would be guaranteed a top 10 spot on this list, as you won't find many people out there who are bigger fans of Chop Shop and Goodbye Solo. This one, however, sounds a little bizarre and the cast doesn't really appeal at all. Graham, Quaid, and Efron? Really? Alas, it's still Bahrani, and I'm still looking forward to it—just less than I thought I would for his newest film.






33.) Thermae Romae
Program: Gala
Distributor: N/A
Directed by: Hideki Takeuchi
Written by: Shogo Muto
Starring: Aya Ueto, Hiroshi Abe, Kazuki Kitamura
Synopsis: An architect from ancient Rome is propelled into a modern-day Tokyo bath house in this kooky time-travelling comedy based on Mari Yamazaki's award-winning manga series.
Why it's noteworthy: Talk about a wild premise. I can't help but shake the sense that this could be an absolute mess, but I'll absolutely have my eye on it.






32.) Inescapable
Program: Gala
Distributor: N/A
Directed by: Ruba Nadda
Written by: Ruba Nadda
Starring: Alexander Siddig, Marisa Tomei, Joshua Jackson, Oded Fehr, Saad Siddiqui
Synopsis: Alexander Siddig, Joshua Jackson and Marisa Tomei star in this taut thriller about a man whose daughter disappears in Damascus, forcing him to return to the country he left behind more than three decades ago.
Why it's noteworthy: Nadda's last film, Cairo Time, was exceptional and featured a predictably great performance from this film's star, Alexander Siddig. This one sounds a little less contemplative and a little more thrilling. Sign me up.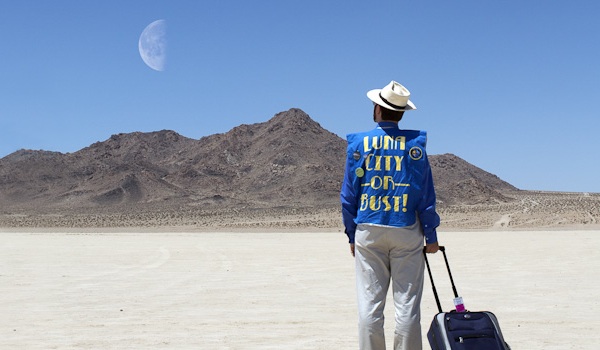 31.) Lunarcy!
Program: TIFF Docs
Distributor: N/A
Directed by: Simon Ennis
Synopsis: In this irresistibly zany, sharp-witted documentary, director Simon Ennis introduces us to an unforgettable group of characters whose obsession with the moon and lunar colonization has given birth to utopian dreams of truly galactic proportions.
Why it's noteworthy: If you don't think that synopsis sounds cool, you ought to check your pulse.