The Toronto International Film Festival is rapidly approaching, and I've identified the 50 most promising films on the TIFF lineup. Over the next five days, I'll be counting them down. Today, the preview starts with Dustin Hoffman, Robert Redford, Alex Gibney, and more!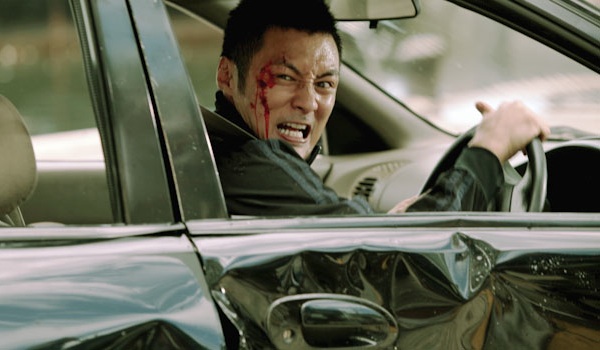 50.) Motorway
Program: Vanguard
Distributor: N/A
Directed by: Soi Cheang
Written by: Joey O'Bryan, Kam Yuen SzeTo, Francis Fung
Starring: Shawn Yue, Anthony Wong, Xiaodong Guo
Synopsis: A cocky young cop on the city's top-secret, high-speed pursuit squad must learn the tricks of the trade from a grizzled veteran (HK action legend Anthony Wong) as he prepares to take down a legendary getaway driver in this super-charged, high-octane thriller from HK action auteur Soi Cheang (Accident) and legendary producer Johnnie To.
Why it's noteworthy: Since making Frédéric Jardin's Sleepless Night my first four-star film of 2012, I've had my eye out for other films like it. This action flick sneaks onto the list for that very reason—it sounds like a hardcore, balls-to-the-wall good time.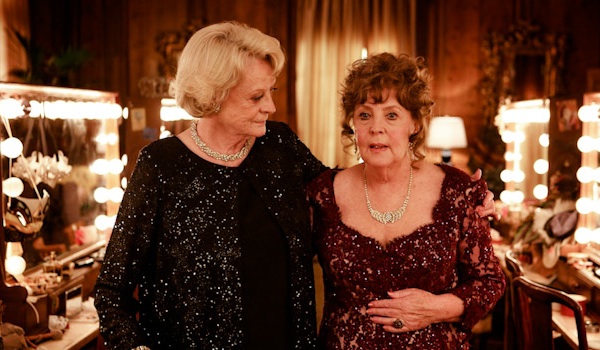 49.) Quartet
Program: Special Presentations
Distributor: The Weinstein Company
Directed by: Dustin Hoffman
Written by: Ronald Harwood
Starring: Maggie Smith, Billy Connolly, Sheridan Smith, Michael Gambon, Tom Courtenay, Pauline Collins
Synopsis: Dustin Hoffman makes his directorial debut with this tale of four aging opera singers (Maggie Smith, Tom Courtenay, Billy Connolly and Pauline Collins).
Why it's noteworthy: If I based this exclusively on pedigree, there's no doubt Quartet would be a great deal higher. I'm awfully curious to see what a Dustin Hoffman-directed film will look like, and Ronald Harwood is an extremely talented screenwriter. The cast is aces, but a drama about opera singers just doesn't grab me. Still, if emerges with good buzz, the Weinstein Co. could turn it into a legitimate Oscar contender.






48.) Imogene
Program: Special Presentation
Distributor: N/A
Directed by: Robert Pulcini, Shari Springer Berman
Written by: Michelle Morgan
Starring: Annette Bening, Matt Dillon, Darren Criss, Kristen Wiig
Synopsis: Kristen Wiig, Annette Bening and Matt Dillon headline this hilarious comedy about a washed-up playwright who, after faking her own suicide as a ploy to get her ex-boyfriend's attention, winds up remanded to the custody of her wackily dysfunctional family.
Why it's noteworthy: Here's another potential Oscar vehicle, especially from an acting perspective. Though Pulcini and Springer Berman haven't quite lived up to the potential shown in 2003's American Splendor, a top-notch cast and a story that promises to be pretty juicy could be what they need to regain that mojo.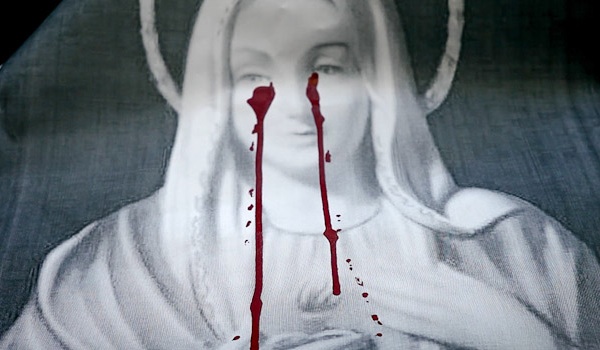 47.) Mea Maxima Culpa: Silence in the House of God
Program: TIFF Docs
Distributor: Home Box Office
Directed by: Alex Gibney
Written by: Alex Gibney
Starring: Alex Gibney, Jamey Sheridan, Chris Cooper, Ethan Hawke, John Slattery
Synopsis: Academy Award®–winning documentary filmmaker Alex Gibney (Taxi to the Dark Side) explores the charged issue of pedophilia in the Catholic Church, following a trail from the first known protest against clerical sexual abuse in the United States and all way to the Vatican.
Why it's noteworthy: Gibney's documentaries will always be a part of the Oscar conversation. He's a former Best Documentary Feature winner with a flare for tackling dramatic, heart-wrenching stories, and this one sounds no different.






46.) The Attack
Program: Special Presentation
Distributor: N/A
Directed by: Ziad Doueiri
Written by: Ziad Doueiri, Joelle Touma
Starring: Ali Suliman, Reymonde Amsellem, Evgenia Dodina
Synopsis: An Israeli-Palestinian surgeon, shocked to discover that his wife was involved in a suicide-bomb attack, ventures into Palestinian territory to confront the people who recruited her, in this gripping adaptation of Yasmina Khadra's international bestseller.
Why it's noteworthy: Ah, we've reached the first of many Middle East-themed TIFF films. This one, at least for me, has no real pedigree in front of or behind the camera (though director Ziad Doueiri worked behind the scenes on Reservoir Dogs, Pulp Fiction, and Jackie Brown). That said, it has an absolutely killer premise that sold me straight away.






45.) Ernest & Celestine
Program: TIFF Kids
Distributor: N/A
Directed by: Benjamin Renner, Vincent Patar, Stéphane Aubier
Written by: Daniel Pennac
Starring: Lambert Wilson, Pauline Brunner
Synopsis: A reclusive bear musician forges an unlikely friendship with a young orphaned mouse in this beautiful, traditionally animated film based on the beloved children's books by Belgian author Gabrielle Vincent.
Why it's noteworthy: Equal parts gorgeous and adorable, this is the only TIFF Kids entry on the list, though Hotel Transylvania was seriously considered.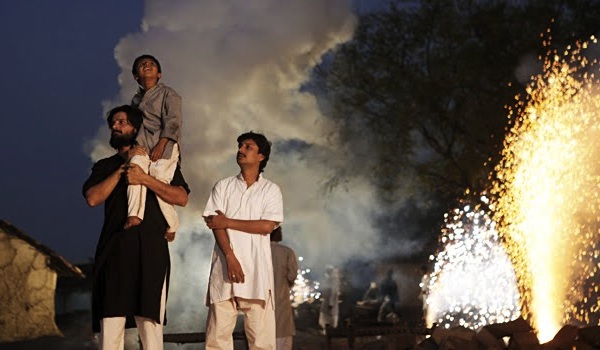 44.) Gangs of Wasseypur — Parts 1 and 2
Program: City to City
Distributor: N/A
Directed by: Anurag Kashyap
Written by: Akhilesh Jaiswal, Anurag Kashyap, Sachin K. Ladia, Syed Zeeshan Qadri
Starring: Manoj Bajpayee, Richa Chadda, Reema Sen, Tigmanshu Dhulia, Nawazuddin Siddique
Synopsis: [This] decade-spanning gangster epic chronicles the bloody turf war between two competing criminal families during the tumultuous era of Indian independence and industrialization.
Why it's noteworthy: If this five-hour film takes off, I suspect the phrase "The Indian Carlos" will follow it wherever it goes. Not a bad label to be stuck with.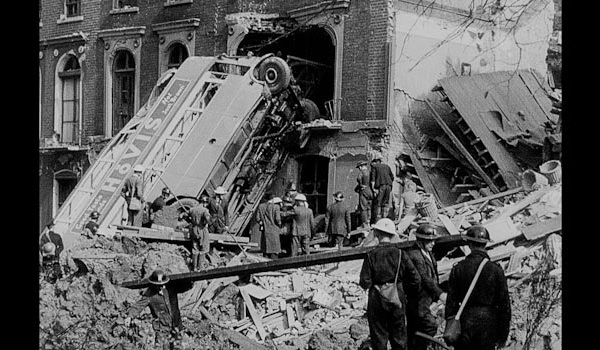 43.) London — The Modern Babylon
Program: TIFF Docs
Distributor: N/A
Directed by: Julien Temple
Written by: N/A
Starring: N/A
Synopsis: Director Julien Temple (The Great Rock 'n' Roll Swindle, The Filth and the Fury) surveys the past century of London's tumultuous history in this vibrant documentary.
Why it's noteworthy: Temple (father of Killer Joe's Juno Temple) is smartly (or perhaps coincidentally) capitalizing on the 2012 Olympics to show this century-spanning doc about the fascinating history of one of the world's most recognizable cities.






42.) The Company You Keep
Program: Gala
Distributor: N/A
Directed by: Robert Redford
Written by: Lem Dobbs
Starring: Robert Redford, Shia LaBeouf, Susan Sarandon, Terrence Howard, Julie Christie, Sam Elliott, Brendan Gleeson, Richard Jenkins, Anna Kendrick, Stanley Tucci, Chris Cooper, Nick Nolte
Synopsis: Robert Redford directs and stars in this gripping political thriller about a young journalist (Shia LaBeouf) who stumbles upon the story of his career when he uncovers the identity of a wanted ex-radical activist (Redford) who has been underground for five decades.
Why it's noteworthy: The story is right up my alley, but its director and two leads haven't exactly impressed me as of late. Redford hasn't directed a truly great film since 1994's Quiz Show, and Shia LaBeouf hasn't really lived up to the promise shown in Even Stevens.
That said, the supporting cast is amazing—Julie Christie, Sam Elliott, Brendan Gleeson, Richard Jenkins, Anna Kendrick, Stanley Tucci, Chris Cooper, Nick Nolte. So I'm cautiously optimistic.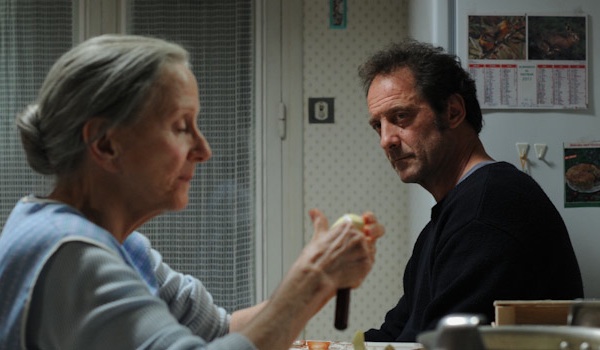 41.) A Few Hours of Spring
Program: Special Presentation
Distributor: N/A
Directed by: Stéphane Brizé
Written by: Stéphane Brizé
Starring: Vincent Lindon, Hélène Vincent, Emmanuelle Seigner
Synopsis: Vincent Lindon, Helene Vincent and Emmanuelle Seigner star in this moving drama about a man just released from prison who is faced with a painful decision when his fatally ill mother determines that she wants to die with dignity.
Why it's noteworthy: This one reminds me a lot of the Kristen Scott Thomas vehicle I've Loved You So Long, and the "death with dignity" angle has weighed heavy on my mind since seeing last year's devastating documentary about the subject, How to Die in Oregon. Also worth noting is Emmanuelle Seigner, who was fantastic in 2007's The Diving Bell and the Butterfly.